Cyber Security Nordic, gathers top class international speakers in Helsinki on 7 - 8 November   
Cyber Security Nordic 2023 again, gathers world class, cyber companies, the public sector and speakers at Helsinki Convention and Expo Centre in November. Bringing together the latest knowledge, innovations, products, services and technologies as well as key people throughout the cyber security landscape for the fifth time in November.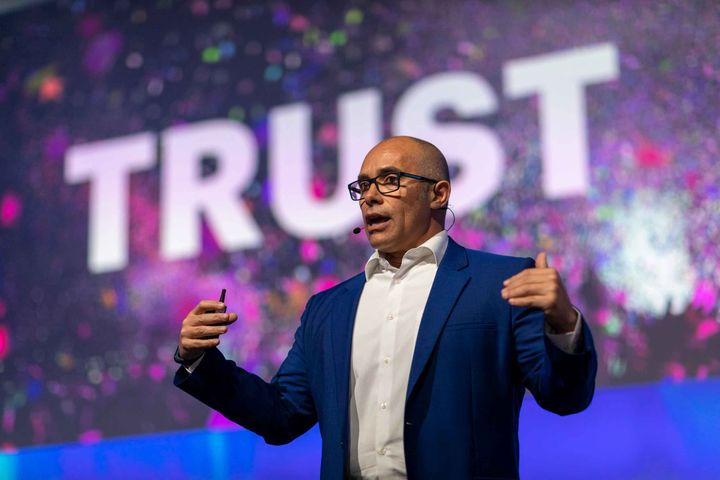 "We are proud to present Cyber Security Nordic again in November. The event will delve into all aspects of cyber security – from politics to economy, and from recent developments to the future of cyber security. Topical panel discussions will take place during the event among keynote speakers that are in Finland for the first time", says Marcus Bergström, Business Manager of the event.
CSN offers new encounters, inspiration, insights, networking and business possibilities for professionals and decision makers throughout industries interested in cyber security. The event provides the latest trends and innovative new solutions supporting learning, employer branding and competence development.
Six strategic partner companies, Accenture, HCL Software, Huawei, Microsoft, Nixu and Trend Micro have already confirmed and will bring their top class speakers, latest insights, and news to the event. In addition, many more international keynote speakers will be announced during May and early autumn.
Topics up for discussion are European secure and trusted digitalization and information security, cybercrime and law enforcement, democracy and cyber politics, cyberwar & defense and geopolitics and cyber diplomacy.
The event is aimed at cyber security professionals, business management and experts responsible for information security and IT. It will feature four key themes; politics, economy, reality and the future of cyber security. Business economy as well as the public administration perspectives are among themes presented. The Cyber Security Nordic event will be organised for the fifth time at Messukeskus in Helsinki from 7-8 November 2023. 
The Cyber Security Nordic programme is on  www.cybersecuritynordic.com 
Cyber Security Nordic is organized at Helsinki Expo and Convention Centre together with
Finnish Information Security Cluster (FISC ry.).The strategic partners of the event are Accenture, HSLSoftware, Huawei, and Trend Micro. 
Communications Manager, Helsinki Expo and Convention Centre, Anu-Eveliina Mattila,  
tel: +358 50 555 6183, anu-eveliina.mattila@messukeskus.com, www.cybersecuritynordic.com #cybersecuritynordic2023 
Photos from the previous event http://mediabank.messukeskus.com 
About Messukeskus

Messukeskus
Messuaukio 1
00520 HELSINKI
+358 40 450 3250
http://www.messukeskus.com
Helsingin Messukeskus on Suomen elämyksellisin tapahtumakortteli ja vaikuttavin kohtaamismedia. Onnistuneet kohtaamiset jättävät vahvan muistijäljen ja tuottavat kiistatonta tulosta. Suomen suurin tapahtumajärjestäjä tuottaa laadukkaita tapahtumia sekä vuokraa tilojaan ja palvelujaan erilaisten tapahtumien areenaksi. Messukeskuksen itse tuottamia tapahtumia ovat mm. Habitare, Helsingin Kirjamessut, Educa, FinnBuild, Matkamessut ja Vene Båt. Vierastapahtumina Messukeskuksen tiloissa järjestetään mm. Slush, Nordic Business Forum, Assembly, Koiramessut sekä lukuisia kansainvälisiä kongresseja ja yritystapahtumia vuosittain. Tilat käsittävät 7 hallia, 40 muuntuvaa kokoustilaa, 21 ravintolaa ja oman tapahtumahotellin. Omistajayritys Suomen Messut Oyj perustettiin vuonna 1919. | Messukeskus. The real social media. | www.messukeskus.com @messukeskus
Helsinki Expo and Convention Centre (brand name Messukeskus) hosts Finland's most inspiring events and exciting encounters. We create successful and lasting interactions with undisputable results. As Finland's premier experience provider, we organise high-quality events and rent out our facilities for various occasions/ for a wide variety of occasions. Events produced by Messukeskus include, among others, Habitare, the Helsinki Book Fair, Educa, Finnbuild, Matka Nordic Travel Fair, and Helsinki International Boat Show. Messukeskus also hosts guest events such as Slush, Nordic Business Forum, Assembly, International Dog Fair, as well as many international congress and business events every year. Our premises include 7 halls, 40 convertible meeting rooms, 21 restaurants, and our own hotel.The Finnish Fair Corporation was founded in 1919. |  Messukeskus. The real social media | www.messukeskus.com @messukeskus