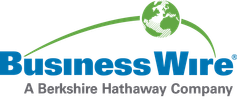 Digi Communications N.V.: Announcement on the Convocation Date for the Company's GSM Approving the 2017 Annual Report
The Company would like to inform its investors and the market that the Board of Directors anticipates that on Wednesday, 21 March 2018, it will convene the general shareholders meeting (the "GSM") called to approve, among others, the 2017 Annual Report. On the same date, the Company will make public, among others, its 2017 Annual Report and the auditor's report.
In accordance with the provisions of the articles of association of the Company, the GSM is scheduled to take place on 2 May 2018.
Therefore, we would like to inform you with respect to the update to the Company's Financial Reporting Calendar for 2018, which is available on Digi's website.
For details, please access the Digi's website: www.digi-communications.ro (Investor Relations Section).
About Digi Communications NV
Digi is the parent holding company of RCS & RDS, a leading provider of pay TV and telecommunications services in Romania and Hungary. In addition, RCS & RDS provides mobile services as an MVNO to the large Romanian communities living in Spain and Italy.
View source version on businesswire.com: https://www.businesswire.com/news/home/20180319005461/en/
Contact information
Digi Communications NV
Serghei Bulgac
Phone no: +4031 400 4444
ipo.relations@digi-communications.ro
Tietoja julkaisijasta
Business Wire
http://www.businesswire.com
For more than 50 years, Business Wire has been the global leader in press release distribution and regulatory disclosure.