DNA and the City of Vantaa to continue and extend their cooperation in telecommunications services
DNA and the City of Vantaa have concluded a three-year extension agreement on the delivery of an even larger set of telecommunications services to the City of Vantaa. In the future, DNA will provide telecommunications services to the City of Vantaa as a full service. The agreement also includes cyber security services as an option.
The contract period is initially three years, after which the agreement will continue to be valid until further notice. The total value of the agreement for the first three years is over EUR 8 million.

The solution ordered from DNA includes, for example, all connections of the city, the LANs and WLANs of offices, firewall services and the Internet connections delivered in connection with them, online authorization solutions and any additional services and optionally a cyber security service.
"We are glad to be able to continue our long-term cooperation with the City of Vantaa. The extension agreement will significantly boost the development of the telecommunications network of the city, as we can now build the service as a single entity, including cyber security," says Kenneth Grönroos, DNA's Public Sector Sales Director.
"With this solution, the City of Vantaa aims to achieve a secure and trouble-free telecommunications network, which will provide a good foundation for future services. With cyber security and access control solutions, the City of Vantaa strives to improve the security of its services considerably. We and the service provider share a strong understanding that digitisation requires excellently working basic infrastructure services," says Martti Lipponen, Deputy Mayor of Group Services at the City of Vantaa.

The City of Vantaa has been DNA's customer since 2014, when TDC, a provider of corporate data and communications solutions, became part of DNA. The original agreement between TDC and the City of Vantaa had been concluded in 2011.

Further information for the media:
Kenneth Grönroos, Sales Director, Corporate Sales, DNA Plc, tel. +358 (0)44 044 2617, kenneth.gronroos@dna.fi
Martti Lipponen, Deputy Mayor, the City of Vantaa, martti.lipponen@vantaa.fi
DNA Corporate Communications, tel. +358 (0)44 044 8000, communications@dna.fi
Tietoja julkaisijasta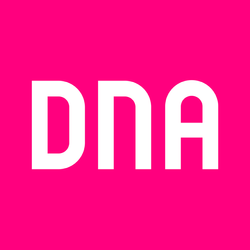 DNA Oyj
PL 10
01044 DNA
http://www.dna.fi
DNA Plc is a Finnish telecommunications group providing high-quality voice, data and TV services for communication, entertainment and working. DNA is Finland's largest cable operator and the leading pay TV provider in both cable and terrestrial networks. For DNA, the key area for growth in corporate business is the new way of working, independent of time and place, facilitated by smart terminal devices, diverse communications services and rapid connections. In 2016, DNA recorded net sales of EUR 859 million and an operating profit of EUR 91 million. DNA has more than 3.8 million subscriptions in its fixed and mobile communications networks. The Group also includes DNA Store, Finland's largest retail chain selling mobile phones. DNA shares are listed on Nasdaq Helsinki Ltd. For further information, visit www.dna.fi or follow us on Twitter @DNA_fi, @DNA_Business and @DNA_Palvelu and Facebook.
Tilaa tiedotteet sähköpostiisi
Haluatko tietää asioista ensimmäisten joukossa? Kun tilaat mediatiedotteemme, saat ne sähköpostiisi välittömästi julkaisuhetkellä. Tilauksen voit halutessasi perua milloin tahansa.
Lue lisää julkaisijalta DNA Oyj
Uutishuoneessa voit lukea tiedotteitamme ja muuta julkaisemaamme materiaalia. Löydät sieltä niin yhteyshenkilöidemme tiedot kuin vapaasti julkaistavissa olevia kuvia ja videoita. Uutishuoneessa voit nähdä myös sosiaalisen median sisältöjä. Kaikki STT Infossa julkaistu materiaali on vapaasti median käytettävissä.
Tutustu uutishuoneeseemme