DNA and the Finnish Association for the Welfare of Older People collaborate extensively to improve the digital skills of elderly people
The collaboration between DNA and the Finnish Association for the Welfare of Older People (VTKL) launched last year has developed into a deeper partnership focused around SeniorSurf activities. SeniorSurf is a function of VTKL that focuses on improving the digital skills of elderly people and coordinates VTKL's new remote digital support.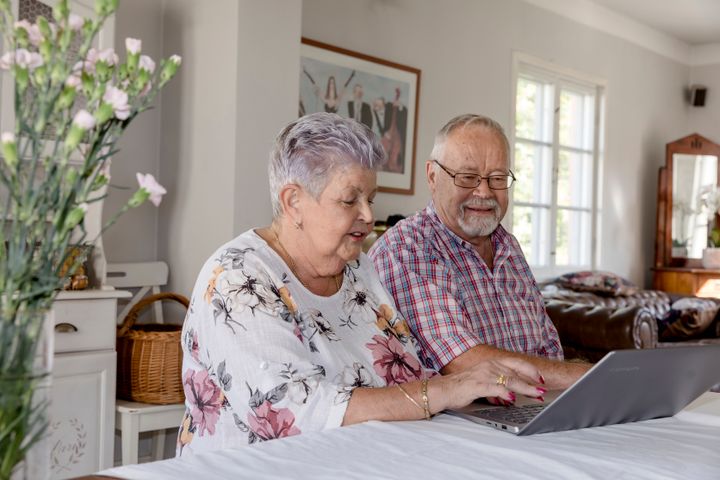 The primary goal of the remote digital support that will be launched today is to support digital inclusion among elderly people. The service's peer advisors have the necessary expertise to help customers with a wide variety of issues. The peer advisors provide support in a clear and unhurried manner and, if necessary, can also offer customers face-to-face guidance.
A lack of digital skills makes elderly people vulnerable to exclusion
In our present-day society, digital skills are virtually indispensable, even for elderly people, as they are required for many day-to-day tasks and for finding and consuming information. A lack of digital participation can lead to loneliness and even exclusion.
DNA surveyed Finnish people's experiences around digital inclusion for the first time in 2019. According to the survey of digital equality carried out in 2022, Finnish people consider lack of devices and relevant skills, as well as limited financial resources, to pose a significant risk of marginalisation.*
"We want to do what we can to support everyone's digital inclusion and remove barriers to it. The results of our studies show that a large proportion of people have friends or family who have been left outside the scope of services due to digitalisation. Lack of skills is often the reason people are left behind like this. Our collaboration with VTKL is an important step in preventing this", says Vilhelmiina Wahlbeck, SVP, Communications, Sustainability & Brand Development, from DNA.
The new remote digital support is a response to a widely-felt need
Approximately one in four respondents in the aforementioned survey of digital equality felt that there is insufficient guidance available on the use of digital devices and services. The number of respondents who felt this way increased with age, and there was an especial demand for a more human-oriented form of digital guidance.*
VTKL's new remote digital support responds to precisely this need.
"We want to ensure that as many elderly people as possible have access to free, clear and unhurried help and guidance for using digital devices", says VTKL's Chief Specialist Tiina Etelämäki.
The 2022 survey reveals also, that interest in digital devices and services does not decline with age: of respondents over the age of 75, 73% expressed interest in new devices, and 75% expressed interest in new services.
"Many elderly people undervalue their own abilities and actually do better than they think with digital devices. Nonetheless, it is important to remember that some will require more help than others and that there are always people who genuinely struggle with digital devices", Tiina Etelämäki says.
Collaboration with other partners also continues
DNA also continues its digital inclusion work with other long-term partners: SOS Children's Village, Protect Children, Hope ry, Plan International Finland and HelsinkiMissio.
DNA's support for SOS Children's Village is focused on the organisation's Apuu-chat service, which allows school-age children to independently seek help from child welfare professionals without the involvement of an adult.
DNA works with Protect Children to promote the online safety skills of children and young people. The organisation of specialists, which networks extensively produces tools such as interactive online workshops and easily internalised materials to guide children safely through a digital world.
DNA donates hundreds of smart devices to Hope ry each year to be distributed to families with limited resources.
DNA works closely with Plan International Finland to promote immigrant young peoples' digital working-life skills. This year, DNA's collaboration is focused especially on supporting immigrant girls.
DNA's support to HelsinkiMissio is focused on providing elderly people with digital services at home. In addition to this, DNA supports HelsinkiMissio's activities with various device donations.
Further information for the media
*DNA's digital inclusion study, 2022 (in Finnish only): https://corporate.dna.fi/tutkimukset-digitaalinen-yhdenvertaisuus-22
VTKL's remote digital support: https://seniorsurf.fi/english/
SVP,Communications, Sustainability & Brand Development Vilhelmiina Wahlbeck, DNA Plc, tel. +358 (0)44 040 1671, vilhelmiina.wahlbeck@dna.fi
Chief Specialist Tiina Etelämäki, SeniorSurf activities, Finnish Association for the Welfare of Older People, tel. +358 (0)50 343 5955, tiina.etelamaki@vtkl.fi
DNA Corporate Communications, tel. +358 (0)44 044 8000, communications@dna.fi
Images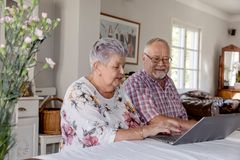 About DNA Oyj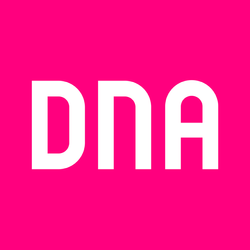 DNA Oyj
PL 10
01044 DNA
http://www.dna.fi
DNA is one of the leading telecommunications companies in Finland. Our purpose is to connect you to what matters most. We offer connections, services and devices for homes and workplaces, contributing to the digitalisation of society. Already for years, DNA customers have been among the world leaders in mobile data usage. DNA has about 3.6 million subscriptions in its fixed and mobile communications networks. The company has been awarded numerous times as an excellent employer and family-friendly workplace. In 2022, our total revenue was EUR 997 million and we employ about 1,700 people around Finland. DNA is a part of Telenor Group, a leading telecommunications company across the Nordics. More information: www.dna.fi, Twitter @DNA_fi, Facebook @DNA.fi and LinkedIn @DNA-Oyj.