DNA customers are the biggest mobile data users in the world – data use is highest in the evening
A recent report by research company Tefficient shows that DNA carried 9.9 GB of data per subscription per month in January-September 2016. DNA customers begin to use mobile data early in the morning, and the highest data use volumes are recorded in the evenings. Overall, Finnish people are the world's biggest users of mobile data, ranking as the first nation in this respect for the third year in a row, followed by Korea and Sweden.
DNA customers were also the world champions of mobile data use in 2015, when they used almost 6 GB of data per subscription per month.
"We are proud to be able to provide our customers with high-quality connections enabling them to use more mobile data per month than the combined figures for Korea and Sweden. In fact, use of mobile data by DNA customers is in a class of its own: almost 10 GB per subscription per month," says Jarkko Laari, Director of Radio Networks at DNA.
The daily use of data in DNA's network is fairly symmetrical, and we can identify certain usage peaks that are almost identical on all weekdays.
"On weekdays, we can identify the first peak in mobile data use between 6 a.m. and 8 a.m. The next peak occurs in the afternoon between 2 p.m. and 4 p.m. This reflects a typical pattern where our customers begin to use mobile data as soon as they wake up and continue to use it when travelling to work. Mobile data use increases in the afternoon, when children and young people return home from school. Mobile data use is greatest between 8 p.m. and 10 p.m. in the evenings, when customers view entertainment content through streaming services, for example," Laari explains.
"On the weekends, people tend to wake up later and begin to use mobile data later than on weekdays, at around 10 a.m. After this, mobile data use increases steadily towards the evening, without the morning and afternoon peaks typical of weekdays," Laari continues.
Finnish people are the world's greatest mobile data users for the third year in a row
Average mobile data use by Finnish people is 7 GB per month per subscription. Finland has held onto its top position in this respect for three years in a row. The next positions are held by Korea, Sweden, Austria and Iceland.
"The report by Tefficient shows that data use volumes have continued to increase, particularly among operators and countries where the level was high to begin with. Most of our customers have subscriptions with unlimited data access, and our subscription prices are considerably lower than in many other countries," Laari says.
There is a clear connection between subscriptions with unlimited data access and high mobile data usage. Similarly, reasonable prices increase the use of mobile data. The higher the price, the lower the use of mobile data.
"One of the noteworthy findings in the report by Tefficient is that Finnish people use approximately 13 times more data per month than Dutch people. In the Netherlands, the average price of one GB is 14 times that of Finland, which certainly reduces the use of mobile data there," Laari points out.
Tefficient is an international telecommunications research firm providing operators and suppliers with analysis, benchmarking and consulting services. The latest Tefficient report can be found here: http://tefficient.com/unlimited-pushes-data-usage-to-new-heights/.
Appendice: tEfficient report
Further information for the media:
Jarkko Laari, Director, Radio Networks, DNA, tel. +358 (0)44 044 4949, jarkko.laari@dna.fi
DNA Corporate Communications, tel. +358 44 044 8000, communications@dna.fi
About DNA Oyj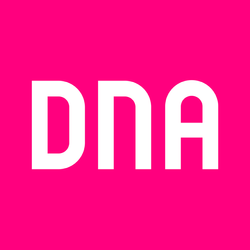 DNA Oyj
PL 10
01044 DNA
http://www.dna.fi
DNA Plc is a Finnish telecommunications group providing high-quality voice, data and TV services for communication, entertainment and working. DNA is Finland's largest cable operator and the leading pay TV provider in both the cable and terrestrial networks. For DNA, the key area for growth in the Corporate Business is the new way of working, independent of time and place, facilitated by smart mobile devices, diverse communication services and rapid connections. In 2015, DNA recorded a turnover of EUR 828.8 million and an operating profit of EUR 73.1 million. DNA has more than 3.8 million mobile communications and fixed network customer subscriptions. The Group also includes DNA Store, Finland's largest retail chain selling mobile phones. DNA shares are listed on Nasdaq Helsinki. For more information, please visit www.dna.fi, Twitter @DNA_fi, @DNA_Business and @DNA_Palvelu and Facebook.