DNA is now market leader of fixed-network broadbands
Telecommunications operator DNA is now the leader of the fixed-network broadband market. DNA has passed Elisa in the number of subscribers, with Telia coming in third place. The company's long-term success is based on its high-quality network connections and uncomplicated service at all stages of the customer relationship.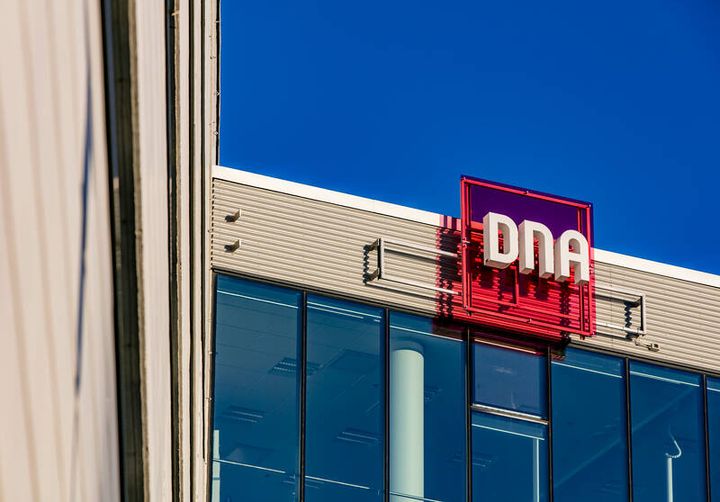 DNA's fixed-network subscription base grew by 27,000 in the first quarter of 2021. This is particularly due to an increase of 40,000 fixed-network broadband subscriptions. At the same time, DNA became the market leader of fixed-network broadband subscriptions in terms of customer numbers based on published subscription figures in operators' interim reports (DNA: 591 000, Elisa 567 000 and Telia 470 000).
DNA has been increasing its market share in fixed-network broadband subscriptions for more than a decade. Vice President Jarno Haikonen, Broadband and TV Business, DNA, thinks that a major reason for the growth is that the company saw the market starting to change in 2007. A legislative amendment that took effect at that time gave housing companies the possibility to acquire housing association broadbands. Haikonen says that DNA saw a significant growth opportunity here because approximately half of Finns live in apartment buildings.
"Early on, we realised that the overwhelming majority of apartment buildings will select a housing company broadband – and that is exactly what happened. Anticipating this trend has led to our excellent performance in the market. We offer services to housing companies, building developers and large lessors. We have won both large and small tenders and grown together with our customers, especially in urban growth centres," Jarno Haikonen says.
Gigabit-class connection directly to the apartment
Haikonen estimates that housing companies often choose a housing association broadband connection because of its excellent price-quality ratio. According to him, housing companies have selected DNA particularly because DNA has been able to stand out from its competitors with high-quality products and uncomplicated service for years.
"We are selected as the service provider especially for two reasons. Based on the feedback we receive, we are seen as uncomplicated in sales, deployment and problem situations. At the same time, the selection is influenced by the quality of our network connections, which is based on our decision to invest in a cable broadband model that utilises the TV network instead of the telephone network. This way, we are able to deliver a genuine giga-class internet connection to the apartment even in old properties without renovating the internal network. In the future, cable technology will enable connections of up to 10 gigabytes, so there is no fear of it expiring in the future," Haikonen explains.
"The pandemic has increased not only the amount of remote work, but also the consumption of TV content and gaming. As the amount of transferred data increases, life is no longer uncomplicated without a functioning internet connection at home. During this exceptional year, many have realised how important high-quality internet access is for our everyday life. It is important for the consumer to be able to trust that the operator will take care of the technology so that they do not need to spend their time thinking about increasingly complex technology," Haikonen says.
Promising megatrends
The megatrend of accelerating urbanisation means that DNA's decision to invest in housing companies will bear fruit for a long time to come.
"In single-family house areas, mobile technologies challenge fixed solutions and, eventually, 5G will surpass copper connections. Even in theory, copper only allows for connections of a few tens of megabytes, but the realised speeds often fall short of that. 5G now enables fast connections even in single-family house areas where the construction of fibre has been very expensive or even impossible," Haikonen says.
"However, in cities, the connections in housing companies and companies are built with fixed fibre, and this development is only accelerating," Haikonen summarises.
Further information for the media:
Jarno Haikonen, Vice President, Broadband and TV Business, DNA Plc, tel. +358 44 044 2058, jarno.haikonen@dna.fi
DNA Corporate Communications, tel. +358 44 044 8000, communications@dna.fi
About DNA Oyj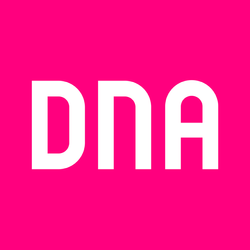 DNA Oyj
PL 10
01044 DNA
http://www.dna.fi
DNA is one of the leading telecommunications companies in Finland. We want to make our customers' daily lives less complicated. We offer connections, services and devices for homes and workplaces, contributing to the digitalisation of society. DNA's customers are continuously among the world mobile data usage leaders. DNA has about 3.6 million subscriptions in its fixed and mobile communications networks. The company has been awarded numerous times as an excellent employer and family-friendly workplace. In 2020, our total revenue was EUR 934 million and we employ about 1,600 people around Finland. DNA is a part of Telenor Group, a leading telecommunications company across the Nordics. More information: www.dna.fi, Twitter @DNA_fi, Facebook @DNA.fi and LinkedIn @DNA-Oyj.