DNA is the main partner in the project of the Finnish Association for the Welfare of Older People: cooperation aiming to improve the digital everyday life of senior citizens
The Finnish Association for the Welfare of Older People creates a nationwide helpdesk to promote the digital skills and digital inclusion of seniors. The project is called Ikädigituki and it is funded by STEA. DNA supports the project as the main cooperation partner. A free low-threshold service will be created for all types of digital problems and questions that senior citizens may have.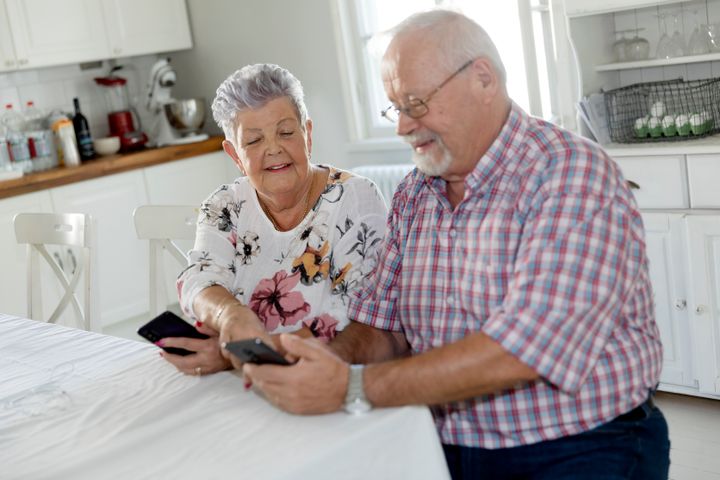 The project develops a free helpdesk service for seniors, from where they can get peer support for digital problems.
"There was no national helpdesk service for seniors, and we are now building something completely new and unique. Hopefully, the service will also be used by seniors who have never even touched a digital device," says Tiina Etelämäki, chief specialist in the SeniorSurf activities of the Finnish Association for the Welfare of Older People.
The project that is about to start is important for society, because many of those people who don't own a smart device or don't know how to use digital services, feel that they are excluded from society.*
Easy one-stop service
The helpdesk will be easily accessed through one phone number, email and website. The helpdesk's peer tutors can also guide customers forward to face-to-face tutoring or, in case the question concerns a third party service supplier, to the customer support of the supplier in question.
"Lack of digital skills causes exclusion and it makes people feel left out. According to our survey on digital inclusion*, older generations are in the most vulnerable position in this respect. This project that helps the senior citizens with problems related to digitalisation, is extremely important and we are happy to support it," says Helena Vartiainen, communications manager at DNA.
In DNA's 2021 survey on digital equality, the respondents were asked whether they know people who have been excluded from society as a result of digitalisation. According to the responses, as many as one in three (33%), that is, over one and a half million Finns, has at least one such person in their immediate circle. In addition, more than a third (38%) of people fear that someone close to them will be left out of society in the next ten years due to a lack of digital skills or digital tools.
The helpdesk's target group includes all seniors who feel they need help with digital problems or who want to learn to use devices and online services better. The service is thus designed both for those holding a digital device for the first time and for those who already have some skills.
Peer tutors assist customers
Senior volunteers act as the helpdesk tutors. The unhurried guidance proceeds at the customer's pace and in accordance with the customer's needs. For example, the service can help a customer purchase their first smart device and discuss their needs and wishes related to the digital service.
The helpdesk is currently being built and it will be piloted during this year. It will be fully available to customers in 2023.
The project of the Finnish Association for the Welfare of Older People is important for DNA, because digital equality and enabling digital inclusion are an important cornerstone of DNA's sustainability work. The Finnish Association for the Welfare of Older People is DNA's newest partner in this area.In addition, DNA will continue its work related to digital inclusion with SOS Children's Village, Protect Children, Hope ry, HelsinkiMissio and PLAN International Finland.
More information for the media:
Source (in Finnish only): DNA's survey: The digital equality in Finland 2021: https://corporate.dna.fi/lehdistotiedotteet?type=stt2&id=69913030&scrollTo=UJpEOgFgPw1f
Helena Vartiainen, communications manager, DNA Plc, tel. +358 (0)44 044 4201, helena.vartiainen@dna.fi
Tiina Etelämäki, chief specialist, SeniorSurf activities, Finnish Association for the Welfare of Older People, tel. +358 (0)50 343 5955, tiina.etelamaki@vtkl.fi
DNA Corporate Communications, tel. +358 (0)44 044 8000, communications@dna.fi
The Finnish Association for the Welfare of Older People (VTKL) promotes the good and safe everyday life of older people in various ways. VTKL acts as an expert and developer, supports and promotes the networks of parties working for the benefit of older people and strengthens age-friendliness in multiple forums. VTKL's SeniorSurf activities coordinate and support the digital support activities for seniors at the national level. Digital support for the elderly is a development project of SeniorSurf, the main sponsor of which is STEA. Further information www.seniorsurf.fi and www.vtkl.fi
Images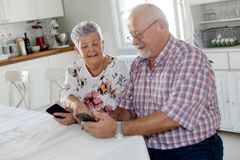 About DNA Oyj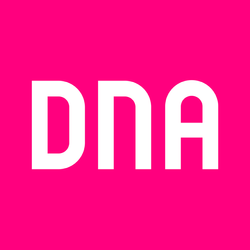 DNA Oyj
PL 10
01044 DNA
http://www.dna.fi
DNA is one of the leading telecommunications companies in Finland. We want to make our customers' daily lives less complicated. We offer connections, services and devices for homes and workplaces, contributing to the digitalisation of society. DNA's customers are continuously among the world mobile data usage leaders. DNA has about 3.6 million subscriptions in its fixed and mobile communications networks. The company has been awarded numerous times as an excellent employer and family-friendly workplace. In 2021, our total revenue was EUR 956 million and we employ about 1,600 people around Finland. DNA is a part of Telenor Group, a leading telecommunications company across the Nordics. More information: www.dna.fi, Twitter @DNA_fi, Facebook @DNA.fi and LinkedIn @DNA-Oyj.