DNA launched a 5G network in Kauniainen – the population coverage in Finland surpasses 1.2 million
DNA has launched a high-speed 5G network in Kauniainen. During the autumn, the coverage of the 5G network has also been greatly improved in other areas of the capital area. The 4G network is strengthened at the same time as the 5G network is being built.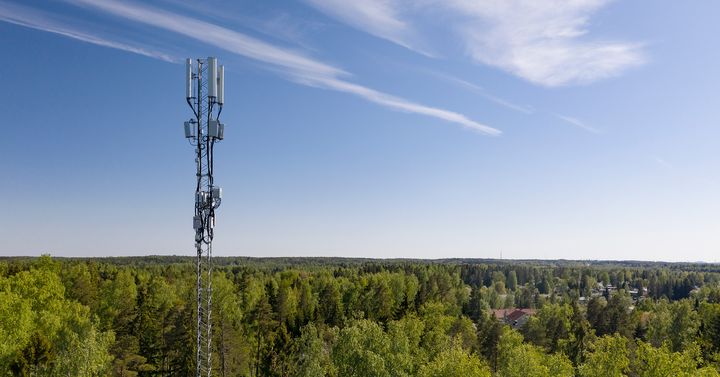 "It's a great pleasure to welcome the residents in Kauniainen to enjoy our 5G services. The city's coverage has been ensured with several base stations, and they complement the rapid spread of our 5G network in the Helsinki metropolitan area," says Jarkko Laari, Director, Radio Networks, DNA.
DNA has been busy constructing its 5G network during the autumn. Next to Kauniainen, in Espoo, the 5G coverage has been strengthened particularly along the coast, where the service area reaches almost uninterruptedly from Otaniemi to Suomenoja. Right now, the 5G coverage in eastern Espoo is also improving every day in areas such as Laajalahti, Perkkaa, Mäkkylä, Leppävaara, Kilo and Karakallio.
Construction has also been rapid in Vantaa and Helsinki during the autumn. In addition to the coverage in the inner city, DNA's 5G service area reaches almost uninterruptedly from Laajasalo in Helsinki to Vuosaari, as well as Laajasalo to Länsimäki in Vantaa. Many places in northern Helsinki also have good 5G coverage, as well as the areas near Tikkurila and the airport in Vantaa.
The 5G network's population coverage surpasses 1.2 million
The coverage of DNA's 5G network is already more than 1.2 million people, and the population coverage of 1.5 million will be exceeded by the end of the year. In order to achieve this goal, the network is being developed in existing areas, and it will also be launched in new locations. The objective for the rest of the year is to launch a comprehensive network in Järvenpää, Kaarina, Kangasala, Kerava, Naantali, Nurmijärvi and Hyrylä in Tuusula.
In addition to Kauniainen, DNA's 5G services are currently available in Espoo, Heinola, Helsinki, Hyvinkää, Hämeenlinna, Jyväskylä, Kuopio, Lahti, Lieto, Nokia, Oulu, Pirkkala, Pori, Raahe, Raisio, Rauma, Rusko, Seinäjoki, Sipoo, Tampere, Turku, Vaasa, Vantaa and Ylöjärvi.
In addition to these 25 municipalities, DNA's 5G network reaches up to 30 other municipalities with a more local coverage, which means that it's possible to use DNA's 5G connection in up to 55 municipalities. However, in these 30 locations, the network is mainly built for the needs of Home 5G customers. DNA announces new 5G locations when the 5G network serves in the region's most densely populated areas.
The top 15 best-selling phones at DNA included already four 5G phones in September. Almost all manufacturers offer 5G models in various price classes.
Further information for the media:
Jarkko Laari, Director, Radio Networks, DNA Plc, tel. +358 (0)44 044 4949, jarkko.laari@dna.fi
DNA Corporate Communications, tel. +358 (0)44 044 8000, viestinta@dna.fi
More information about our 5G network: www.dna.fi/5G
About DNA Oyj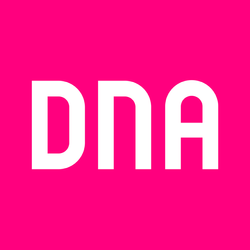 DNA Oyj
PL 10
01044 DNA
http://www.dna.fi
DNA is one of the leading telecommunications companies in Finland. We want to make our customers' daily lives less complicated. We offer connections, services and devices for homes and workplaces, contributing to the digitalisation of society. DNA's customers are continuously among the world mobile data usage leaders. We are Finland's largest cable TV operator. DNA has more than 4 million subscriptions in its fixed and mobile communications networks. The company was ranked the best employer in Finland in the large companies category of the 2019 Great Place to Work survey. In 2019, our net sales were EUR 942 million and we employ about 1,600 people around Finland. DNA is a part of Telenor Group, a leading telecommunications company across the Nordics. More information: www.dna.fi, Twitter @DNA_fi, Facebook @DNA.fi and LinkedIn @DNA-Oyj.