DNA modernises Heinola's networks and brings its 5G services to the city
DNA's major telecommunications network renewal project in Heinola is now complete. DNA renewed all networks in the Heinola city centre and also launched its 5G network in the city. The renewal project that was completed this spring started a year before.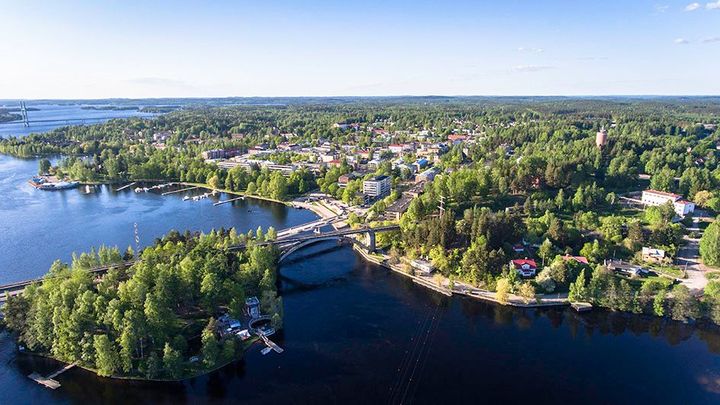 Thanks to the renewal project, mobile data speed has increased, indoor coverage has improved and the availability area of the broadband service in Heinola has expanded significantly. Both the mobile and fixed networks were renewed. DNA introduced several new base stations in Heinola and also expanded its fibre optic network. Even DNA's 5G network is now available in Heinola.
"After the renewal, our mobile network in Heinola is now very good, and we have also switched over to a new technology in Heinola's fixed network. We have replaced the city's copper-based services with secure and efficient fibre and mobile services. We expanded the capacity of 4G networks in central Heinola by about 50 per cent and also brought 5G connections to the city," says Mikko Kannisto, Director, Access Networks and Equipment Facilities.
"We are extremely satisfied with the renewal project. DNA quickly installed modern connections in Heinola, making remote working and distance learning even smoother for the city's residents. This is important for permanent residents, summer residents and companies alike," says Heikki Mäkilä, Business Director at the City of Heinola.
DNA has invested in building 5G capabilities in its network around Finland for a long time. This is reflected as an even better service quality in the 4G network, despite the increasing data volumes.
In addition to Heinola, DNA's 5G services are currently available in Helsinki, Vantaa, Espoo, Sipoo, Hyvinkää, Turku, Rusko, Raisio, Lieto, Tampere, Nokia, Pirkkala, Ylöjärvi, Rauma, Pori, Oulu, Raahe, Jyväskylä, Kuopio and Lahti.
DNA's 5G network in Heinola will also expand in the future. DNA will be launching 5G networks in new locations in the near future. At the same time, DNA is also strengthening its 4G network to prepare it for future needs. DNA's 5G network already covers more than 20 municipalities.
Further information for the media:
Mikko Kannisto, Director, Access Networks and Equipment Facilities, DNA Plc, tel. +358 (0)44 590 2527, mikko.kannisto@dna.fi
Heikki Mäkilä, Business Director, City of Heinola, tel. +358 (0)44 769 4141, heikki.makila@heinola.fi
DNA Corporate Communications, tel. +358 (0)44 044 8000, viestinta@dna.fi