DNA organises e-sports tournaments in co-operation with Pelaajat.com – the latest collaboration tournament set a Finnish spectator record
The collaboration that started between DNA and Pelaajat.com over a year ago has culminated in e-sports tournaments, the most recent of which set a Finnish spectator record by gathering more than 36,000 simultaneous viewers. The next tournament will take place already at the beginning of June. The importance of good connections is even more important as the e-sports format grows in popularity and competition becomes tougher.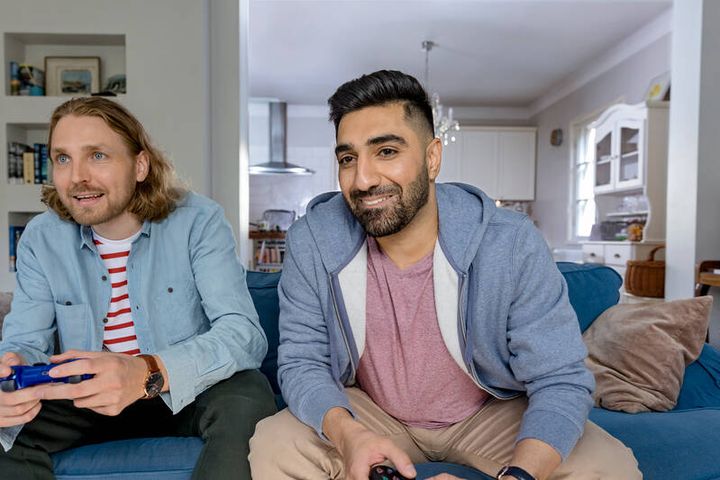 More than a year of co-operation between DNA and Pelaajat.com has enabled e-sports to be taken forward with high-quality connections, accessible content, and tournaments, among other things.
DNA was involved in the latest Showoff competition game broadcast organised by Pelaajat.com on 12 March 2021, which set a Finnish e-sports event spectator record by gathering over 36,000 simultaneous viewers and 700,000 views. In addition, the Showoff broadcast was momentarily one of the world's most watched competition broadcasts (TOP 8) on Twitch on Friday night.
"Together with Pelaajat.com, we've taken great steps to move e-sports forward. As e-sports grow in popularity and competition intensifies, the importance of good connections also increases, as fast and reliable internet enables players to focus on their gaming and performance. Recently, DNA's fixed network achieved market leadership, which means that DNA's high-quality connections are also selected for an increasing number of Finnish homes," says Katri Perälä, Head of DNA's Broadband Business.
"It has been great to build and grow the Finnish competitive gaming field together with DNA for over a year. Our co-operation has been very positive and will continue even more closely in the future. We would like to thank the followers of DNA and Pelaajat.com for their involvement by organising a CS:GO tournament open to all at the beginning of June," says Juho Salminen, Chief Operating Officer of Pelaajat.com.
DNA Summer Cup will be held from 4 to 6 June 2021
Pelaajat.com's Twitch channel will host the DNA Summer Cup from 4 to 6 June 2021. Teams of all levels can participate in the tournament. Five-person teams can sign up from 28 May 2021 on the Faceit competition game platform. The tournament lasts all weekend and has a prize pool of €2,000. If there is room in the tournament, you can also register for the free spaces alone. More information and instructions from Pelaajat.com site.
"We hope that the DNA Summer Cup will attract not only familiar faces but also new CS:GO players to participate in the tournament. This is a competitive game tournament that anyone can participate in either alone or with friends. We expect tight and interesting matches from the tournament, as well as possibly new Finnish names that can rise to the limelight on Finland's CS:GO competitive gaming fields," Salminen explains.
Further information for the media:
Katri Perälä, Head of Broadband Business, DNA Plc, tel. +358 44044 3594, katri.perala@dna.fi
Juho Salminen, Chief Operating Officer, Pelaajat.com, tel. +358 44367 8444, juho@pelaajat.com
DNA Corporate Communications, tel. +358 44 044 8000, communications@dna.fi
Pelaajat.com is Finland's most popular e-sports media. Pelaajat.com's product portfolio includes live e-sports broadcasts with Finnish commentary, podcasts, news, own leagues & tournaments as well as Stream Team. Pelaajat.com is a media company led by its owners, whose values include openness, community and perseverance. We are involved in creating the future market for e-sports.
About DNA Oyj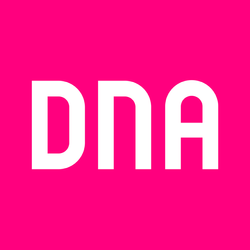 DNA Oyj
PL 10
01044 DNA
http://www.dna.fi
DNA is one of the leading telecommunications companies in Finland. We want to make our customers' daily lives less complicated. We offer connections, services and devices for homes and workplaces, contributing to the digitalisation of society. DNA's customers are continuously among the world mobile data usage leaders. DNA has about 3.6 million subscriptions in its fixed and mobile communications networks. The company has been awarded numerous times as an excellent employer and family-friendly workplace. In 2020, our total revenue was EUR 934 million and we employ about 1,600 people around Finland. DNA is a part of Telenor Group, a leading telecommunications company across the Nordics. More information: www.dna.fi, Twitter @DNA_fi, Facebook @DNA.fi and LinkedIn @DNA-Oyj.