DNA Plc's Business Review for January-March 2023: Total revenues, result and EBITDA increased
DNA's business developed favourably in the first quarter of 2023. Total revenues, operating result, EBITDA as well as mobile network and fixed broadband subscription volumes increased.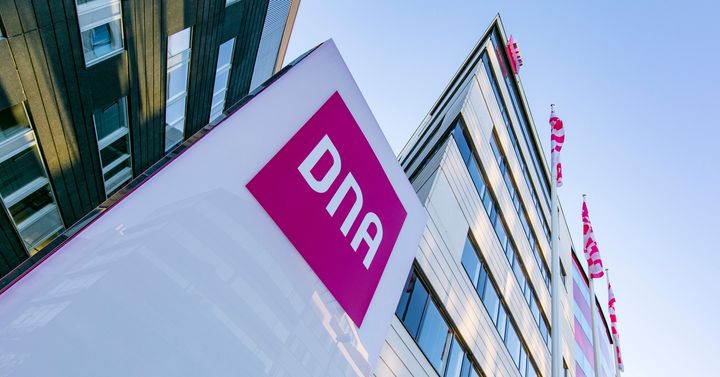 Summary of DNA's key figures for January-March 2023
Unless otherwise stated, the comparison figures in brackets refer to the corresponding period in the previous year (reference period). Figures are unaudited.
Total revenues grew 6% and amounted to EUR 253 million (240).
EBITDA increased 2% and was EUR 94 million (92).
Operating result increased 14% and was EUR 46 million (41).
Average revenue per user (ARPU)1):

ARPU for mobile communications2) grew 3% and was EUR 17.7 (17.1).
ARPU for fixed broadband decreased 1% and was EUR 16.3 (16.4).
ARPU for TV subscriptions3) grew 25% and was EUR 9.4 (7.5).

Number of subscriptions:

The number of mobile subscriptions 2) increased and was 2,729,000 (2,688,000).
The number of fixed broadband subscriptions increased and was 651,000 (615,000).
The number of TV subscriptions3) decreased and was 225,000 (250,000).
CEO's review
The first quarter of 2023 continued to be marked by general uncertainty in the markets and the world around them. This has also affected the economy and economic outlook in Finland, sending the country into a mild recession. According to Bank of Finland's interim forecast published in March4), Finnish economy is expected to contract in 2023. High inflation – and the rise of energy prices in particular – together with higher reference interest rates have eroded the purchasing power of consumers and increased business costs. While the Bank of Finland expects the recession to be short-lived and shallow, it may nevertheless have an impact on DNA's business.
DNA's January-March 2023 figures show that our business has developed steadily despite the uncertain market environment. Our total revenues grew 6% year-on-year and amounted to EUR 253 million (240), EBITDA increased 2% and was 94 million (92) and operating result increased 14% to EUR 46 million (41). The number of mobile subscriptions2) increased by 41,000 year-on-year, and their ARPU1) increased to EUR 17.7 (17.1). The number of fixed broadband subscriptions increased by 36,000 from the comparison period, but their ARPU decreased to EUR 16.3 (16.4). The number of fixed telephony and TV subscriptions fell as expected. Inflation also contributed positively to the development of revenues, even though it was not possible to pass the rapid increase of energy and wholesale prices on to the prices of DNA's services.
DNA's growth as the fixed broadband market leader has continued, and the demand for 5G services has accelerated further. Demand has also been driven by our expanding 5G network, which reached 86% of the population at the end of March. DNA has continued significant investments into the construction of its 5G network as well as fibre optic networks and transmission systems. DNA will replace its remaining copper-based networks with modern solutions by 2025, and the project is proceeding as planned. We will shut down our 3G network in stages during 2023–2024, which will free up bandwidths for more modern network technologies.
We have started the implementation of our renewed strategy in early 2023. We aim to have the most satisfied customers and provide the best possible customer experience. As in previous years, we also aim to achieve faster than average market growth. We will contribute to the development of our society by constructing important network infrastructure, promoting digital inclusion and connecting Finns to what matters most to them: people, things, events and work. DNA is responsible for providing network connections and services to millions of people.
One of our strategic objectives is to be the best place to work and learn. Freedom, responsibility, and trust are a permanent part of the working culture at DNA. For example, our employees can choose freely where, when and how they work as long as their position allows it. Alongside these themes, the importance of being a humane place to work has emerged strongly, and we have continued to develop our working practices during early 2023 to support our personnel's working ability. Here at DNA, we understand that to provide the best possible customer experience, we need to look after the well-being of our personnel.
Jussi Tolvanen
CEO
Key figures


EUR million

1–3/2023

1–3/2022

Muutos, %

1–12/2022

Subscription and traffic

138

130

6

533

Interconnect revenues and inbound roaming

7

8

-12

33

Mobile revenues company's subscriptions

145

138

5

567

Other mobile revenues

5

2

135

17

Total mobile revenues

150

141

6

584

Non-mobile revenues5)

51

46

10

198

Total revenues mobile operation

201

187

7

782

Telephony

3

4

-15

14

Internet and TV3)

42

39

6

163

Other revenues6)

6

6

1

25

Total fixed retail revenues

51

49

4

202

Wholesale revenues7)

2

4

-47

13

Total Revenues fixed operation

53

53

0

215

Total revenues

253

240

6

997

EBITDA before other income and expenses

94

92

2

364

Other income and expenses

-

-

0

-0

EBITDA

94

92

2

364

Depreciation and amortisation

-48

-51

-6

-204

Operating result

46

41

14

160

EBITDA before other income and expenses/Total revenues (%)

37

38

37

EBITDA/Total revenues (%)

37

38

37

Operating result/Total revenues (%)

18

17

16

Capex

53

28

88

167

Capex excl. licences and spectrum and IFRS16

34

22

54

137

Mobile:

No. of mobile subscriptions (in thousands)2)

2,729

2,688

2

2,750

of which prepaid8)

215

204

6

239

Average revenue per subscription per month (ARPU)1), EUR

17.7

17.1

3

17.4

of which contract (postpaid), EUR

18.5

17.9

4

18.1

of which prepaid, EUR

8.4

8.4

0

8.6

Fixed:

No. of subscriptions retail market (in thousands)

- Telephony

13

25

-48

19

- Internet

651

615

6

642

- TV3)

225

250

-10

229

ARPU1) – Telephony, EUR

53.8

40.2

34

41.7

ARPU1) – Internet, EUR

16.3

16.4

-1

16.4

ARPU1) – TV, EUR

9.4

7.5

25

8.5
ARPU = Monthly mobile revenues (company's subscriptions) and traffic revenues + interconnection / average number of subscriptions.
Postpaid, prepaid, mobile home phone ("Luuri") and mobile broadband subscriptions.
TV = cable pay-TV and DNA TV.
Bank of Finland 17 March 2023: Bank of Finland's interim forecast: Finnish economy in hibernation. Read more: https://www.suomenpankki.fi/en/media-and-publications/releases/2023/bank-of-finlands-interim-forecast-finnish-economy-in-hibernation/
Device sales and sales from non-mobile business.
Digita, maintenance, WLAN/LAN, data security, special services (for professionals) etc.
Access & Capacity services, fixed voice interconnection etc.
Prepaid subscriptions used or loaded within the past three months.
Additional information:
Jussi Tolvanen, CEO, DNA Plc, tel. +358 44 044 1000, jussi.tolvanen@dna.fi
Timo Kipinoinen, CFO, DNA Plc, tel. +358 44 044 8131, timo.kipinoinen@dna.fi
DNA Corporate Communications, tel. +358 44 044 8000, communications@dna.fi
Images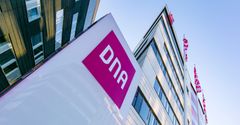 About DNA Oyj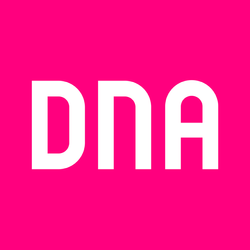 DNA Oyj
PL 10
01044 DNA
http://www.dna.fi
DNA is one of the leading telecommunications companies in Finland. Our purpose is to connect you to what matters most. We offer connections, services and devices for homes and workplaces, contributing to the digitalisation of society. Already for years, DNA customers have been among the world leaders in mobile data usage. DNA has about 3.6 million subscriptions in its fixed and mobile communications networks. The company has been awarded numerous times as an excellent employer and family-friendly workplace. In 2022, our total revenue was EUR 997 million and we employ about 1,700 people around Finland. DNA is a part of Telenor Group, a leading telecommunications company across the Nordics. More information: www.dna.fi, Twitter @DNA_fi, Facebook @DNA.fi and LinkedIn @DNA-Oyj.