DNA selected as optical fibre connection provider for the CSC Funet network
CSC – IT Center for Science and DNA Plc have agreed on the delivery of fibre optic connections for the Finnish University and Research Network Funet.
With the agreement, the number of fibre optic connections provided by DNA for the nationwide Funet data communications network increases significantly. Furthermore, the Funet network will be expanded across Finland with several new connections provided by DNA.

"CSC is our long-term customer, and we are grateful for their trust in the competence of our services and the quality of our production. We are delighted that CSC has again selected DNA as its network provider. The competitiveness of our national backbone network routes has improved, and the decision by CSC to choose DNA is a logical result of these efforts," states Markus Puukki, Director, Wholesale at DNA.

Installation of the new fibre optic connections will begin immediately, and the first connections enter into use already during early 2018.

"High-quality and cost-efficient fibre optic connections help secure the long-term operational capability of the Funet network. Together with the renewed equipment, they will enable data transfer speeds of up to terabit ranges for Funet members. Furthermore, the improved coverage of the connections ensure better network reliability and fewer disruptions in data transfer," says Teemu Kiviniemi, Development Manager of the Funet network at CSC.

The expanded cooperation reinforces DNA's market leadership as a supplier of critical, high-capacity data communications networks.

Further information for the media:

Markus Puukki, Director, Wholesale, DNA Plc, tel. +358 (0)44 044 2840, markus.puukki@dna.fi

Teemu Kiviniemi, Development Manager, Funet network, CSC – IT Center for Science, tel. +358 (0)9 457 2132, teemu.kiviniemi@csc.fi

DNA Corporate Communications, tel. +358 (0)44 044 8000, communications@dna.fi
Tietoja julkaisijasta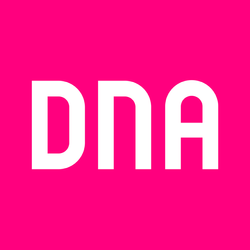 DNA Oyj
PL 10
01044 DNA
http://www.dna.fi
DNA Plc is a Finnish telecommunications group providing high-quality voice, data and TV services for communication, entertainment and working. DNA is Finland's largest cable operator and the leading pay TV provider in both cable and terrestrial networks. For DNA, the key area for growth in corporate business is the new way of working, independent of time and place, facilitated by smart terminal devices, diverse communications services and rapid connections. In 2016, DNA recorded net sales of EUR 859 million and an operating profit of EUR 91 million. DNA has more than 3.8 million subscriptions in its fixed and mobile communications networks. The Group also includes DNA Store, Finland's largest retail chain selling mobile phones. DNA shares are listed on Nasdaq Helsinki Ltd. For further information, visit www.dna.fi or follow us on Twitter @DNA_fi, @DNA_Business and @DNA_Palvelu and Facebook.