DNA to begin sale of new Xiaomi Mi 8 and Mi A2 phones
DNA will begin selling two eagerly awaited phones from Xiaomi's Mi range. The Xiaomi Mi 8 is the manufacturer's 2018 flagship, and the Xiaomi Mi A2 is a powerful Android One phone. Presales of the devices will begin today. DNA began selling Xiaomi smartphones in June, as the only official Xiaomi retailer and operator reseller in Finland.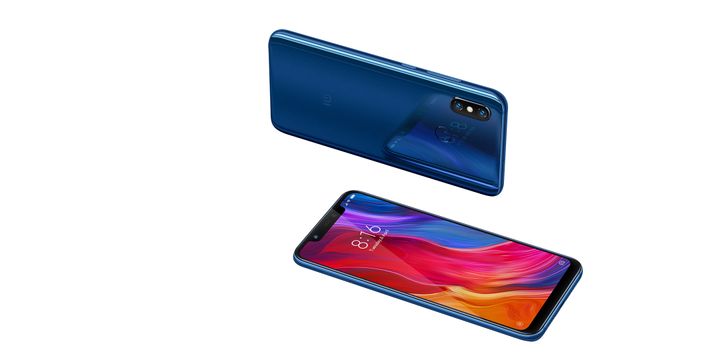 Presales of the new phones will begin on Friday 10 August, and deliveries and actual sales will begin on Thursday 30 August.
"The eagerly awaited Xiaomi Mi 8 has attracted a great deal of interest, both worldwide and in Finland, and we are delighted to be introducing this device, equipped with outstanding features, via all of our sales channels. The Xiaomi Mi 8 offers the flagship phones' key features in a more affordable price range and is rapidly building a strong foothold for the fast-growing Xiaomi brand in Finland," says Sami Aavikko, Managing Director of DNA Store Ltd.
The official importer of Xiaomi phones in Finland is Splendid Group.
"Xiaomi's new, fabulous flagship phone brings the latest, innovative technology to the market. We are thrilled to provide Finnish consumers with the awesome user experience and benefits of this outstanding device," says Kimmo Virtanen, Managing Director of Splendid Group.
Xiaomi's 2018 flagship phone, the Xiaomi Mi 8, is a powerful device with a very attractive price/quality ratio. It comes with the energy-efficient Snapdragon 845 processor familiar from other flagship phones. The Xiaomi Mi 8 is the world's first smartphone to boast dual frequency GPS technology for extremely rapid and accurate positioning. The device features a 20-megapixel front shooter for selfies, along with the bokeh effects known from system cameras, as well as the AMOLED screen by Samsung with a hideable display notch. The device's display area ratio is as high as 86.68%. The long-lasting 3400 mAh battery and QuickCharge 4.0 add to the user's comfort. The body and bezel are made of airplane aluminium, and the front and back panel are made of glass.
At the same time, DNA will launch the Xiaomi Mi A2 Android One phone, whose predecessor, the Xiaomi Mi A1, has been among DNA's best-selling Xiaomi models.
The Chinese Xiaomi is the world's fourth-largest and fastest-growing smartphone manufacturer. In addition to technical features, Xiaomi has a strong focus on the usability and design of its products, as well as a good price/quality ratio. With the exception of Android One devices, Xiaomi's phones run on the Android operating system and Xiaomi's own MIUI user interface, which improves usability. The user interface is also available in Finnish.
Prices:
Xiaomi Mi 8 64 GB (blue) EUR 499
Xiaomi Mi 8 128 GB (black) EUR 549
Xiaomi Mi A2 64 GB (gold) EUR 299
DNA offers the devices on an interest- and cost-free three-year payment plan. DNA also offers an extended three-year guarantee for all Xiaomi smartphones.
Xiaomi phones and their accessories are available from all DNA Stores and DNA's online shop at dna.fi.

Further information:
Managing Director Sami Aavikko, DNA Store Ltd, tel. +358 440 443 069, sami.aavikko@dna.fi  
Managing Director Kimmo Virtanen, Splendid Group Oy, tel. +358 400 599 249, kimmo.virtanen@splendid-group.net 
DNA Corporate Communications, +358 (0)44 044 8000, viestinta@dna.fi 

DNA Store is Finland's most extensive retailer of mobile phones, other mobile devices and mobile subscriptions, with a chain of over 60 outlets. DNA Store's offering also includes TV and broadband services and the related terminal devices. The chain is part of the DNA Group, whose turnover was EUR 886 million and profit EUR 124 million in 2017. DNA has more than 3.9 million mobile and fixed-line network customer subscriptions. For more information, please visit www.dna.fi, Twitter @DNA_fi and Facebook.
About Xiaomi
Xiaomi Corporation was founded in April 2010 and listed on the Main Board of the Hong Kong Stock Exchange on 9 July, 2018 (1810.HK). Xiaomi is an internet company with smartphones and smart hardware connected by an IoT platform at its core.
With the vision of being friends with its users and being the "coolest company" in the hearts of its users, Xiaomi is committed to continuous innovation, with an unwavering focus on quality and efficiency. The company relentlessly builds amazing products with honest prices to let everyone in the world enjoy a better life through innovative technology.
Xiaomi is currently the world's fourth-largest smartphone brand, and has established the world's largest consumer IoT platform, with more than 100 million smart devices (excluding smartphones and laptops) connected to its platform. Currently, Xiaomi products are present in more than 70 countries and regions around the world and have a leading foothold in many markets.
About Splendid Group Oy in alliance with RDC GROUP and Smart Orange
Splendid Group Oy is the official partner of Xiaomi products in Finland in alliance with RDC GROUP and Smart Orange.
RDC GROUP is an international holdings group with companies around the world, with many subsidiaries in different business areas including distribution, retail, service support, supply chain management. RDC also has rework workshop and central logistic operation based in Hong Kong, with R&D in global production hub Shenzhen of China. Contact: info.eu@group-rdc.com
Smart Orange is official Mi Authorized Reseller, already opened over 70 Mi stores/shops in the Europe & CIS., Splendid with alliance partner Smart Orange will open Mi authorized store soon in Finland in 2018, in order to provide premium experience of Xiaomi products in Finland. Contact: info.fi@splendid-group.net
Tietoja julkaisijasta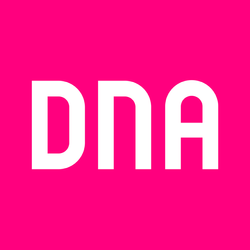 DNA Oyj
PL 10
01044 DNA
http://www.dna.fi
DNA Plc is a Finnish telecommunications group providing high-quality voice, data and TV services for communication, entertainment and working. DNA is Finland's largest cable operator and the leading pay TV provider in both cable and terrestrial networks. For DNA, the key area for growth in corporate business is the new way of working, independent of time and place, facilitated by smart terminal devices, diverse communications services and rapid connections. In 2017, DNA recorded net sales of EUR 886 million and an operating profit of EUR 124 million. DNA has more than 3.9 million subscriptions in its fixed and mobile communications networks. The Group also includes DNA Store, Finland's largest retail chain selling mobile phones. DNA shares are listed on Nasdaq Helsinki Ltd. For further information, visit www.dna.fi or follow us on Twitter @DNA_fi and Facebook.