DNA to try fully location-independent recruitment – personnel will also be allowed to work abroad for four weeks
DNA is taking another step towards more freedom the company is experimenting in the technology and IT departments with a recruitment and working model that is completely independent of the location in Finland. Additionally, the possibility of working from abroad will be extended to four weeks. The reforms are based on DNA's new employer promise to be a human and one-of-a-kind workplace for all DNA employees.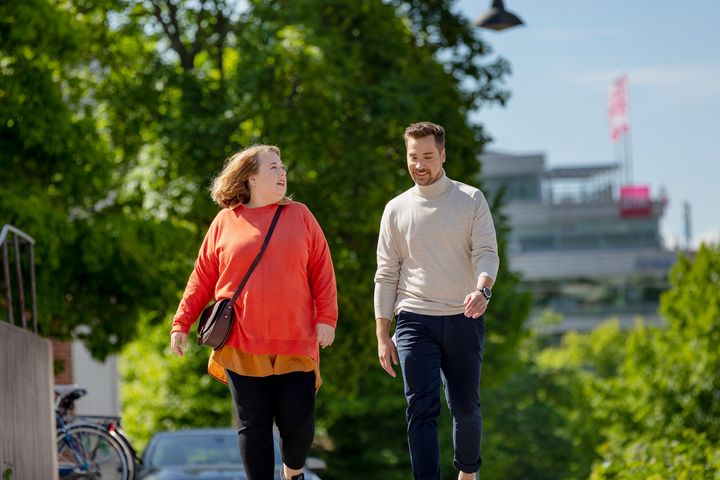 "For a long time, DNA employees have had the freedom to work from wherever they want, without separate authorisation. However, recruitments have often been made based on the location of the recruiting team, such as to Helsinki or Lahti. Now we are experimenting with a location-independent model in the technology and IT departments, which means that recruitment can be carried out regardless of the task at any of our locations. Of course, this will not affect individuals' freedom to otherwise work from any place they want in an uncomplicated way", says Marko Rissanen, SVP, Human Resources at DNA.
The aim is to engage and motivate employees, enable their dream of living anywhere, regardless of the location and thus better meet the skills needs of the future by extending the recruitment area to the whole of Finland. In addition to the Helsinki head and branch offices, DNA's offices are located in Hämeenlinna, Jyväskylä, Kuopio, Lahti, Oulu, Pietarsaari, Pori, Rauma, Taivalkoski, Tampere and Turku. If the experiment is successful, current personnel in technology and IT departments will be offered the opportunity to change their place of recruitment according to their place of residence later on.
"In practice, this means that when a new position opens up – provided that the job description allows it – the place of recruitment can be any of these, even if the team is mainly located elsewhere. In practice, this means extensive use of remote work connections. We are confident that our teams will find and be able to evaluate the best possible ways and rhythm to maintain a sense of community based on presence. This can mean, for example, jointly agreed team or well-being at workdays", Rissanen describes.
Another experiment also in customer service
DNA has also set up a fully virtual team in its customer service, with members working from different towns and, as a rule, remotely. The aim is to improve the availability of labour through a highly flexible work model. This is a very exceptional approach in customer service work. When increasing freedom, special attention will be paid to ensuring the privacy of customer data.
Initially, all the experiments have been defined to last until the beginning of summer next year. The progress of the experiments and their continuation will be monitored throughout the test period.
In addition to these measures, DNA will extend the possibility of remote working from abroad to four weeks a year. The time is limited because country-specific labour taxation practices make more extensive remote working abroad difficult. However, the remote working period may be connected with annual leave.
Everything based on a new employer promise
A flexible and uncomplicated way of working, regardless of place and time, has been one of DNA's success stories since 2012. The freedom of working has been further increased during the pandemic. The decisions to increase the freedom of work are based on DNA's new employer promise – a human and one-of-a-kind DNA. This includes the flexible work model, employees' absolute right to be one-of-a-kind, extensive family-friendly practices for all kinds of family situations, continuous career development, and the promise of achievement, that is, of work that is productive and meaningful.
"Our new employer promise is not just words; we are taking responsibility for its fulfilment. If the things promised are not realised in everyday life, DNA employees are always entitled and even obligated to inform their supervisor, who will address the situation and forward the information on problems where needed. First and foremost, this a tool for us to become an even better employer", Rissanen describes.
Going forward, more personnel involvement is wanted in the renewal of employee benefits, services, and operating models. To this end, a working group composed of personnel representatives will be set up to receive, process and prepare ideas from employees. As an employer, DNA undertakes to always submit the proposals prepared by this personnel group to the Executive Team, and the Executive Team undertakes to justify the decisions it makes to personnel.
"DNA has an excellent history in personnel-driven development of practices. For example, the idea of paid grandparental leave came from personnel, and it quickly became a permanent part of our employee benefits. I am very confident that listening to personnel and developing operating models in cooperation will continue to lead to decisions that benefit all parties", Rissanen says.
Media enquiries:
Marko Rissanen, SVP, Human Resources, DNA Plc, tel. +358 (0)44 220 3230, marko.rissanen@dna.fi
DNA Corporate Communications, tel. +358 44 044 8000, communications@dna.fi
More information about DNA's work culture: https://corporate.dna.fi/working-culture
Images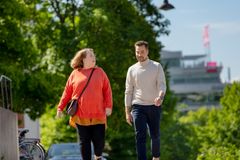 About DNA Oyj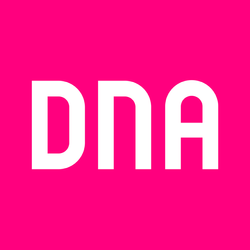 DNA Oyj
PL 10
01044 DNA
http://www.dna.fi
DNA is one of the leading telecommunications companies in Finland. We want to make our customers' daily lives less complicated. We offer connections, services and devices for homes and workplaces, contributing to the digitalisation of society. DNA's customers are continuously among the world mobile data usage leaders. DNA has about 3.6 million subscriptions in its fixed and mobile communications networks. The company has been awarded numerous times as an excellent employer and family-friendly workplace. In 2021, our total revenue was EUR 956 million and we employ about 1,600 people around Finland. DNA is a part of Telenor Group, a leading telecommunications company across the Nordics. More information: www.dna.fi, Twitter @DNA_fi, Facebook @DNA.fi and LinkedIn @DNA-Oyj.