DNA's 5G coverage includes half of Finns and 114 towns – the new locations are Aura, Ikaalinen, Kirkkonummi, Pertunmaa, Vesilahti and Äänekoski
The coverage of DNA's 5G network already includes 50% of Finnish residences, i.e. almost 2.8 million people, in a total of 114 different towns. The most recent locations connected to the network are Aura, Ikaalinen, Kirkkonummi, Pertunmaa, Vesilahti and Äänekoski. With regional expansions and an improved range of 5G devices, the strong growth of the popularity of 5G services continues.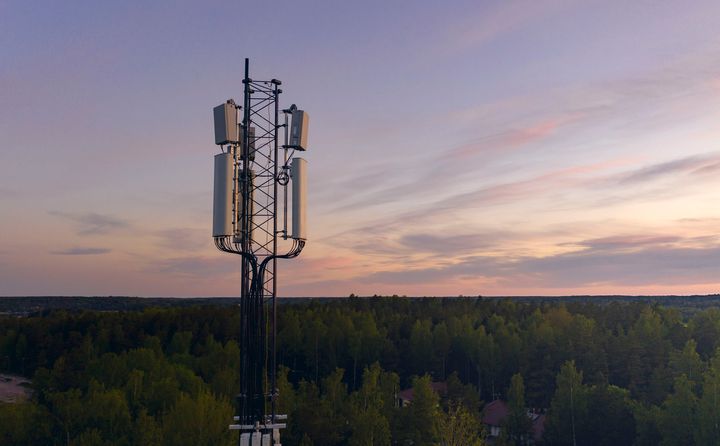 In Aura, 5G coverage has initially been brought to the area between Horsmamäki and Isoniitty.
In Ikaalinen, 5G coverage spans the Läykkälä and Sarkkilanjärvi districts quite comprehensively. The coverage also partly includes Hakumäki and Karhoinen.
In Kirkkonummi, several 5G base stations have already been built, and the coverage they offer extensively reaches the residential areas north of the railway line between Jorvas and Ravals.
In Pertunmaa, 5G coverage includes the area of the municipality's village.
In Vesilahti, 5G coverage includes the area of the municipality's village.
In Äänekoski, the constructed 5G coverage includes the areas of Pukkimäki and Äänejärvi. In the near future, Karhunlähde, Römmi, Likolahti, Markkamäki and Mustaniemi will also be fully or partially connected to the 5G area.
DNA's 5G network is being built comprehensively throughout Finland, currently especially in the Helsinki metropolitan area and the Lahti, Pori, Porvoo, Seinäjoki, Tampere Turku and Vaasa regions.
Finnish Shared Network Ltd, a company jointly owned by DNA Plc and Telia Finland Oyj, is building the 5G network in northern and eastern Finland. The three-year construction project started in March and has progressed rapidly. This year, Finnish Shared Network will open even more new base stations extensively in southeast Finland and at ski resorts in northern Finland. In addition, the shared network is expanding to the Pieksämäki, Oulu and Kuopio areas this year.
DNA continuously monitors the usage volumes and capacity adequacy of its mobile network. Based on the statistics, the network is renewed driven by needs. This means that older base stations will be replaced in locations where the need for additional transfer rates or capacity is the greatest. With new base station technology, 4G transfer rates and user experience will also improve.
"The rapid expansion of the 5G network and the diversification of the range 5G devices are clearly reflected in the growing popularity of 5G. In August, 70% of the phones sold by DNA were 5G models, and the share of mobile data transferred on the 5G network has almost quadrupled during the current year," sums up Jarkko Laari, VP, Radio Networks, DNA.
DNA's 5G services can already be used in the following 114 towns:
Akaa, Alajärvi, Asikkala, Askola, Aura, Espoo, Eura, Eurajoki, Forssa, Haapavesi, Hanko, Harjavalta, Hattula, Hausjärvi, Heinola, Helsinki, Hollola, Hyvinkää, Hämeenlinna, Ii, Ikaalinen, Ilmajoki, Isokyrö, Janakkala, Jokioinen, Joroinen, Juupajoki, Jyväskylä, Jämsä, Järvenpää, Kaarina, Kangasala, Kankaanpää, Karkkila, Kaskinen, Kauhava, Kauniainen, Kerava, Kirkkonummi, Kokemäki, Kokkola, Kouvola, Kristiinankaupunki, Kruunupyy, Kuopio, Kurikka, Kärkölä, Lahti, Laihia, Lapua, Laukaa, Lempäälä, Leppävirta, Lieto, Liminka, Lohja, Loimaa, Masku, Merikarvia, Muhos, Mäntsälä, Naantali, Nakkila, Nivala, Nokia, Nurmijärvi, Orimattila, Orivesi, Oulu, Padasjoki, Paimio, Parainen, Pedersöre, Pertunmaa, Pietarsaari, Pirkkala, Pori, Porvoo, Punkalaidun, Pyhäjoki, Pälkäne, Pöytyä, Raahe, Raasepori, Raisio, Rauma, Riihimäki, Rusko, Saarijärvi, Salo, Sastamala, Seinäjoki, Siilinjärvi, Sipoo, Siuntio, Somero, Suonenjoki, Sysmä, Säkylä, Tampere, Teuva, Turku, Tuusula, Ulvila, Uusikaupunki, Vaasa, Valkeakoski, Vantaa, Vesilahti, Varkaus, Vihti, Ylivieska, Ylöjärvi and Äänekoski.
In some towns, 5G network coverage includes large parts of the city centre and built-up areas while in others, coverage still remains very localised. To check coverage at your location, see DNA's 5G map at www.dna.fi/5G. The data is updated with a slight delay, which may cause the latest expansions to be missing from the map.
Further information for the media:
Jarkko Laari, VP, Radio Networks, DNA Plc, tel. +358 (0)44 044 4949, jarkko.laari@dna.fi
DNA Corporate Communications, tel. +358 (0)44 044 8000, communications@dna.fi
DNA's 5G coverage map: https://www.dna.fi/5G
About DNA Oyj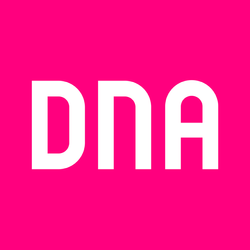 DNA Oyj
PL 10
01044 DNA
http://www.dna.fi
DNA is one of the leading telecommunications companies in Finland. We want to make our customers' daily lives less complicated. We offer connections, services and devices for homes and workplaces, contributing to the digitalisation of society. DNA's customers are continuously among the world mobile data usage leaders. DNA has about 3.6 million subscriptions in its fixed and mobile communications networks. The company has been awarded numerous times as an excellent employer and family-friendly workplace. In 2020, our total revenue was EUR 934 million and we employ about 1,600 people around Finland. DNA is a part of Telenor Group, a leading telecommunications company across the Nordics. More information: www.dna.fi, Twitter @DNA_fi, Facebook @DNA.fi and LinkedIn @DNA-Oyj.