DNA's 5G network already covers almost a third of the Finnish population – this is how the network will expand in 2021
The coverage area of DNA's 5G network already reaches more than 1.6 million people, which is more than 30% of the Finnish population. The network is constantly being expanded and dozens of base stations are opened every week across Finland. In early 2021, construction of the network will be focused particularly on the Helsinki Metropolitan Area and the Lahti region, but a large number of new cities and towns will also be added to the network in the near future. Construction will also be focused on different parts of Finland based on current mobile data traffic.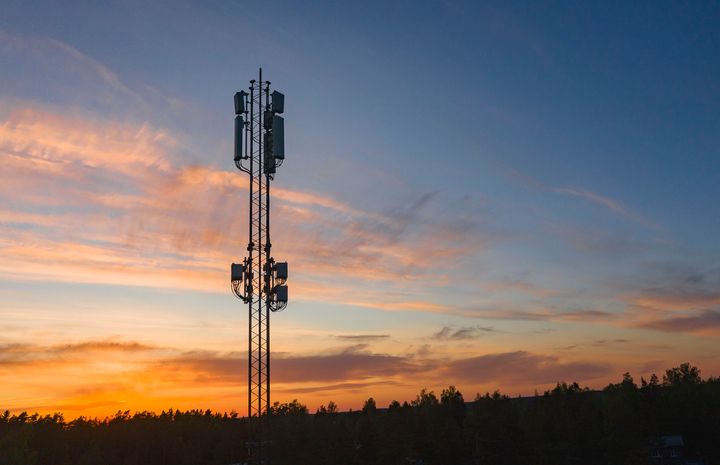 DNA's 5G services are currently available in Espoo, Heinola, Helsinki, Hyvinkää, Hämeenlinna, Jyväskylä, Järvenpää, Kaarina, Kauniainen, Kerava, Kuopio, Lahti, Lieto, Naantali, Nokia, Nurmijärvi, Oulu, Pirkkala, Pori, Raahe, Raisio, Rauma, Rusko, Seinäjoki, Sipoo, Tampere, Turku, Tuusula, Vaasa, Vantaa, Ylivieska and Ylöjärvi.
In addition to these 32 cities and towns, DNA's 5G network reaches up to 45 other municipalities with a more local coverage. This means that it is possible to connect to the 5G network in certain areas of up to 77 municipalities. DNA announces new 5G locations after the network comprehensively serves the region's most densely populated areas. During the rest of this year, the 5G network is scheduled to be launched yet in Kangasala.
In 2021, DNA's 5G network will be launched in at least Hollola, Kirkkonummi, Kokkola, Kotka, Kouvola, Lohja, Mikkeli, Orimattila, Porvoo, Raasepori, Riihimäki, Salo and Vihti. In addition to bringing the network to these new municipalities, the existing 5G network coverage will be expanded, particularly in Espoo, Helsinki, Hämeenlinna, Jyväskylä, Kauniainen, Kuopio, Lahti, Oulu, Pori, Rauma, Seinäjoki, Sipoo, Vaasa and Vantaa.
Bringing 5G where it is needed the most – construction in early 2021
 In January of next year, the expansion of the 5G network continues in Helsinki city centre, Espoo, Vantaa and Lahti. Furthermore, construction started this year will be finalised in Turku and Tampere. New towns will also be added to the network starting from the beginning of the year, some in accordance with the list of municipalities and some based on current 4G network data. This means that base stations will be renewed in the regions, cities and towns where the need for additional capacity is the greatest.
"We are constantly monitoring the capacity of our 4G base stations across Finland. We are by no means focusing solely on constructing our network in big cities, and smaller towns are constantly added where the need for faster connections and additional capacity is the greatest," says Jarkko Laari, Director, Radio Networks, DNA.
Finnish Shared Network Ltd, a company jointly owned by DNA Plc and Telia Finland Oyj, will start building a new 5G network in northern and eastern Finland. Finnish Shared Network's three-year 5G network construction project will start in early 2021. With combined frequencies of Telia and DNA, Finnish Shared Network will be able to construct a completely new high-capacity radio network that offers fast and delay-free connections to customers of the operators for years to come. More information on the progress of Finnish Shared Network's 5G construction project will be provided in the coming months.
Coverage map of DNA's 5G network and additional information is available at www.dna.fi/5G. There is a delay in updating the coverage map, which is why the newest base stations might not be visible yet.
Further information for the media:
Jarkko Laari, Director, Radio Networks, DNA Plc, tel. +358 (0)44 044 4949, jarkko.laari@dna.fi
DNA Corporate Communications, tel. +358 44 044 8000, viestinta@dna.fi
About DNA Oyj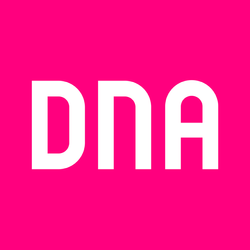 DNA Oyj
PL 10
01044 DNA
http://www.dna.fi
DNA is one of the leading telecommunications companies in Finland. We want to make our customers' daily lives less complicated. We offer connections, services and devices for homes and workplaces, contributing to the digitalisation of society. DNA's customers are continuously among the world mobile data usage leaders. We are Finland's largest cable TV operator. DNA has more than 4 million subscriptions in its fixed and mobile communications networks. The company was ranked the best employer in Finland in the large companies category of the 2019 Great Place to Work survey. In 2019, our net sales were EUR 942 million and we employ about 1,600 people around Finland. DNA is a part of Telenor Group, a leading telecommunications company across the Nordics. More information: www.dna.fi, Twitter @DNA_fi, Facebook @DNA.fi and LinkedIn @DNA-Oyj.