DNA's 5G network coverage now reaches more than 3.5 million Finns in nearly 140 towns as a consequence of a new 5G frequency band
The population coverage of DNA's 5G network took a big leap in November when the 700 MHz frequency band for the 5G network was introduced in all DNA 5G-capable base stations. A calculatory 64% of Finns now live in the network area. This means more than 3.5 million people in 139 towns. The newest towns connected to the 5G network are Inkoo, Kaustinen, Kemiönsaari, Loppi, Luhanka, Luoto, Mynämäki, Mänttä-Vilppula, Nousiainen, Uusikaarlepyy, Vehmaa and Virrat.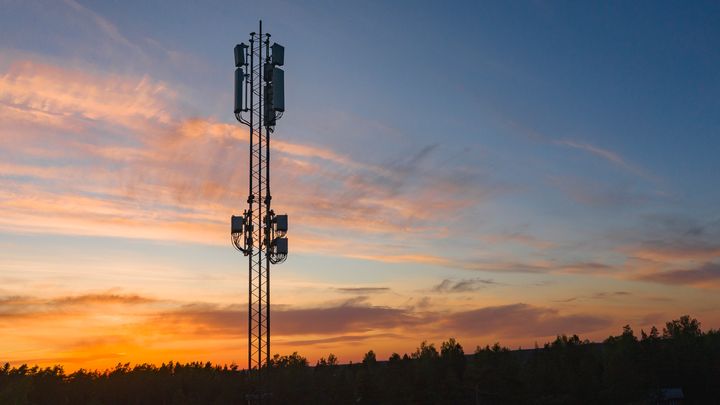 "In November, we activated the 700 MHz frequency band for 5G use in all of our upgraded base stations. This significantly increased the population coverage of 5G, which means that DNA's 5G network is available in thousands of new homes, while simultaneously improving indoor coverage," says Jarkko Laari, VP of Radio Networks, DNA.
The lower 700 MHz frequency band carries a lot further than the 3.5 GHz frequency band, which was the only frequency band used in 5G networks for a long time. In the future, the network's coverage will be up to 10 kilometres from the base station at the lower frequency, so 5G connections can be provided in sparsely populated areas as well. With the introduction of the frequency band, a 5G subscription customer may see the 5G icon on their phone more comprehensively indoors and in a much wider geographical area than before.
"Naturally, the 5G connection works faster at a higher frequency, but the difference between 5G and 4G is usually clear even at a low frequency. Although the low frequency does not allow for the same giga-level data speeds as the high frequency, the 5G update enables us to significantly improve network connections in sparsely populated areas as well," Laari continues.
In sparsely populated areas, it's possible to improve the mobile broadband in your home considerably by installing a 5G modem on the outer wall even if your home is not located in the 3.5 GHz 5G area. In fact, an outdoor modem improves the reliability of the connection in both 4G and 5G networks, thus enabling the best possible user experience. Fixed 5G modem solutions have increased their popularity notably in the past year.
The sales of 5G mobile subscriptions have clearly increased this year, which is also reflected in higher sales numbers for 5G phones. In November, almost all of DNA's best-selling phones were 5G models. Only two devices in the TOP 15 were 4G phones, and their share of device sales has been decreasing for the entire year. The change has been rapid, as less than half of the best-selling phones had 5G as recently as last January.
In addition to the regionally progressing 5G construction project, DNA is continuously monitoring the use and capacity of its mobile network. The network is also renewed in a need-oriented manner on the basis of the statistics. This means that older base stations will be exchanged for 5G stations in locations where the need for additional speed or capacity is the greatest. With the new base station technology, 4G speeds and user experience will also improve.
DNA's 5G services can already be used in the following 139 towns:
Akaa, Alajärvi, Alavus, Asikkala, Askola, Aura, Espoo, Eura, Eurajoki, Forssa, Haapavesi, Hanko, Harjavalta, Hattula, Hausjärvi, Heinola, Helsinki, Hollola, Hyvinkää, Hämeenkyrö, Hämeenlinna, Ii, Ikaalinen, Ilmajoki, Inari, Inkoo, Isokyrö, Janakkala, Joensuu, Jokioinen, Joroinen, Juupajoki, Jyväskylä, Jämsä, Järvenpää, Kaarina, Kangasala, Kankaanpää, Karkkila, Kaskinen, Kauhajoki, Kauhava, Kauniainen, Kaustinen, Kemiönsaari, Kerava, Kirkkonummi, Kittilä, Kokemäki, Kokkola, Kolari, Kouvola, Kristiinankaupunki, Kruunupyy, Kuopio, Kurikka, Kuusamo, Kärkölä, Lahti, Laihia, Lapua, Laukaa, Lempäälä, Leppävirta, Lieto, Liminka, Lohja, Loimaa, Loppi, Luhanka, Luoto, Masku, Merikarvia, Muhos, Mynämäki, Mäntsälä, Mänttä-Vilppula, Naantali, Nakkila, Nivala, Nokia, Nousiainen, Nurmijärvi, Orimattila, Orivesi, Oulu, Padasjoki, Paimio, Parainen, Pedersöre, Pertunmaa, Pieksämäki, Pietarsaari, Pirkkala, Pori, Porvoo, Punkalaidun, Pyhäjoki, Pälkäne, Pöytyä, Raahe, Raasepori, Raisio, Rantasalmi, Rauma, Riihimäki, Rusko, Saarijärvi, Salo, Sastamala, Savonlinna, Seinäjoki, Siilinjärvi, Sipoo, Siuntio, Somero, Suonenjoki, Sysmä, Säkylä, Tampere, Teuva, Turku, Tuusula, Ulvila, Uusikaarlepyy, Uusikaupunki, Vaasa, Valkeakoski, Vantaa, Varkaus, Vehmaa, Vesilahti, Vihti, Virrat, Ylivieska, Ylöjärvi and Äänekoski.
In some towns, 5G network coverage includes large parts of the city centre and built-up areas while in others, coverage still remains very local. To check coverage at your location, see DNA's 5G map at www.dna.fi/5G. The data is updated with a slight delay, which may cause the latest expansions to be missing from the map. The 5G network in the 700 MHz frequency band is not visible on the coverage map for the time being, but will be included in the near future.
Further information for the media:
Jarkko Laari, VP, Radio Networks, DNA Plc, tel. +358 (0)44 044 4949, jarkko.laari@dna.fi
DNA Corporate Communications, tel. +358 (0)44 044 8000, communications@dna.fi
DNA's 5G coverage map: https://www.dna.fi/5G
Images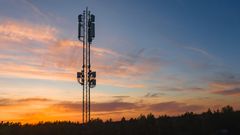 About DNA Oyj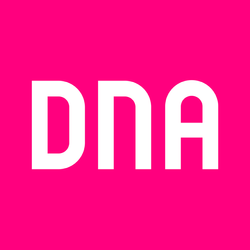 DNA Oyj
PL 10
01044 DNA
http://www.dna.fi
DNA is one of the leading telecommunications companies in Finland. We want to make our customers' daily lives less complicated. We offer connections, services and devices for homes and workplaces, contributing to the digitalisation of society. DNA's customers are continuously among the world mobile data usage leaders. DNA has about 3.6 million subscriptions in its fixed and mobile communications networks. The company has been awarded numerous times as an excellent employer and family-friendly workplace. In 2020, our total revenue was EUR 934 million and we employ about 1,600 people around Finland. DNA is a part of Telenor Group, a leading telecommunications company across the Nordics. More information: www.dna.fi, Twitter @DNA_fi, Facebook @DNA.fi and LinkedIn @DNA-Oyj.