DNA's and SOS Children's Village's popular fairy tale series continues
SOS Children's Village and DNA publish two new fairy tales in their common fairy tale series. The new fairy tales are intended to draw attention to the facts that steady everyday life and being safely together with adults close to you is the greatest celebration for a child. The Satuillaan fairy tale series started as a cooperation between DNA and SOS Children's Village in 2019. The fairy tales are very popular: together they have now more than half a million listening sessions, and they still gain more than one thousand listening session monthly.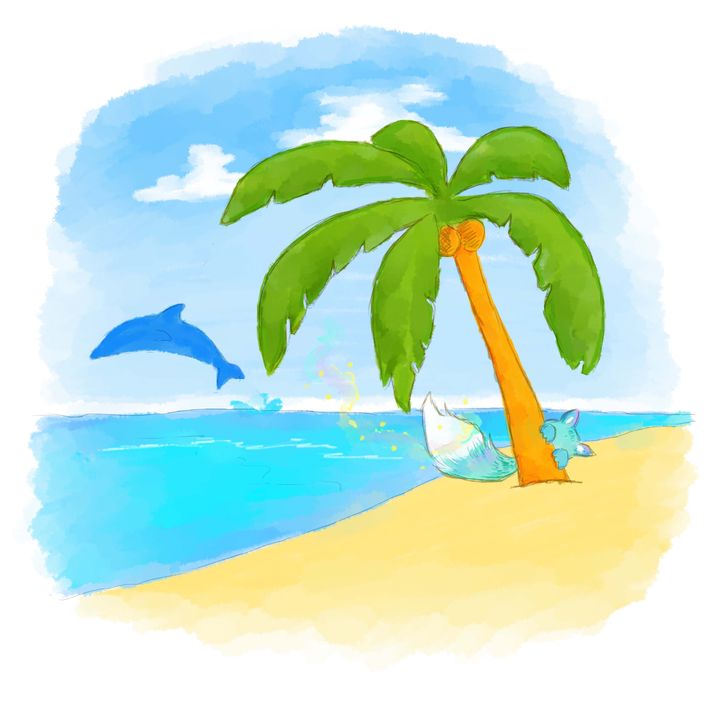 The new fairy tales can be read and listened to, they work just as well as bedtime stories and as car-ride entertainment. For their content, they nurture the child's capacity for wonder and creative solutions. The fairy tales also provide a discussion base for dealing with exciting situations in a child's life.
The main characters of the fairy tales are still the adventurous six-year-old Nelli and the magical Green Fox, who stumble upon various situations and discuss their observations openly.
Fairy tales are always relevant, and especially now in summer, when many people have more free time and more opportunities than usual to spend unhurried time together.
"For a child, a moment reading fairy tales together with the close adult gives a message that the adult is there for him. It is great, if the child and the adult will have a moment of shared thinking, joy or wondering. However, it is enough and just as important to just enjoy the fairy tale world together," states Johanna Virtanen, Manager of preventive digital support at SOS Children's Village.
The first of the new fairy tales, 'Summer of Nelli and the Green Fox', has been published today, 23 June 2022. The next fairy tale, 'Magic of the ordinary day', about the start of school, will be published on 4 August 2022.
A child has the right to be carefree even in a frightening world
Both new fairy tales take place in ordinary everyday life. In the first fairy tale, Nelli and the Green Fox spend a warm day at the beach. In the next fairy tale, Nelli starts school. A lot of exciting and special happens, but the tune is joyful and active.
"There are a lot of frightening things in the world around us now, which can be seen for example as an explosion in the number of distressed contacts from children and adolescents in the Apuu chat of SOS Children's Village. We adults have an important role to play in protecting children's access to joy and a sense of security. In these fairy tales, we want to offer carefree family moments," stresses Vilhelmiina Wahlbeck, Senior Vice President, Corporate Communications and Sustainability at DNA.
The new fairy tales were written by children's author Nora Surojegin. She was also the author of the modernised versions of the previous Satuillaan fairy tales.
Audio and text versions of the latest and previous fairy tales can be found on the DNA website (In Finnish only): www.dna.fi/satuillaan
DNA has been a partner of SOS Children's Village since 2011. The cooperation will focus this year on supporting the Apuu chat. The Apuu chat is for all children between the ages of 7 and 15 who feel threatened or unsafe. The chat is open from 9am to 10pm every day and there is always a child protection professional present.
More information:
Vilhelmiina Wahlbeck, SVP, Communications, Sustainability & Brand Development, DNA Plc, tel. +358 (0)44 040 1671, Vilhelmiina.wahlbeck@dna.fi

Johanna Virtanen, Manager of preventive digital support, SOS Children's Village Finland, tel. +358 (0)50 533 9255, johanna.virtanen@sos-lapsikyla.fi

DNA Corporate Communications, tel. +358 (0)44 044 8000, communications@dna.fi

SOS Children´s Villages strives to help as many children to live up to their highest potential as we possibly can. We are an expert and service provider within the field of child protection and preventative support for families, as well as a development partner for municipalities and provinces to promote the families' overall well-being. SOS Children's Villages has operated in Finland since 1962 and is part of the international SOS Childrens Village´s organization.
Images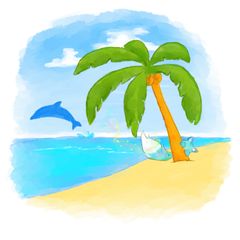 About DNA Oyj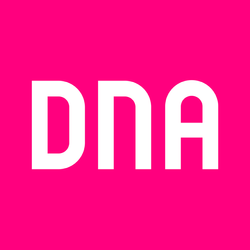 DNA Oyj
PL 10
01044 DNA
http://www.dna.fi
DNA is one of the leading telecommunications companies in Finland. We want to make our customers' daily lives less complicated. We offer connections, services and devices for homes and workplaces, contributing to the digitalisation of society. DNA's customers are continuously among the world mobile data usage leaders. DNA has about 3.6 million subscriptions in its fixed and mobile communications networks. The company has been awarded numerous times as an excellent employer and family-friendly workplace. In 2021, our total revenue was EUR 956 million and we employ about 1,600 people around Finland. DNA is a part of Telenor Group, a leading telecommunications company across the Nordics. More information: www.dna.fi, Twitter @DNA_fi, Facebook @DNA.fi and LinkedIn @DNA-Oyj.