DNA's customer data reveals how smartphones are used in Finland: Rovaniemi stands out as the king of data use, while Jyväskylä spends the most time on social media
Customers in Rovaniemi with postpaid DNA subscriptions use the most data per customer, according to a comparison of mobile data use in Finland's largest cities*. The average DNA customer in the capital of Lapland consumed a total of 62.6 gigabytes of mobile data in July-August. This was over 60 per cent more than in Salo, which was ranked last in the comparison of Finland's 25 largest cities.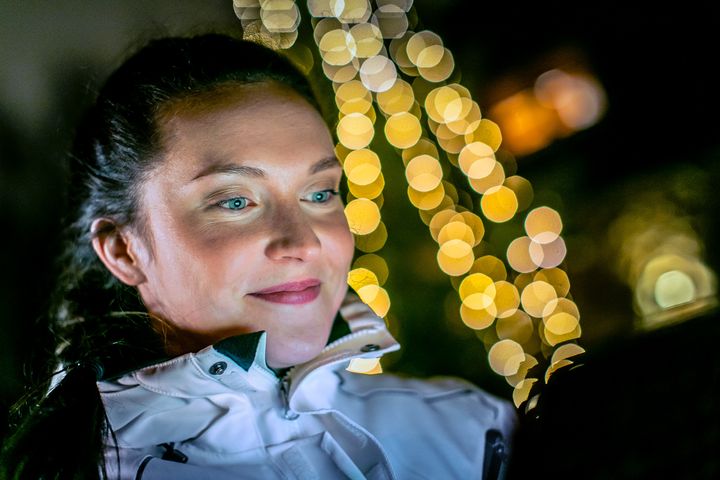 The amount of data used by the average customer in Rovaniemi is significantly higher than in the second-placed city, Vantaa (50.8 GB), or in third-placed Kokkola (50.6 GB). In the capital city region, Vantaa is clearly ahead of Helsinki (46.1 GB) and Espoo (46.6 GB) in terms of DNA mobile data use.
Pekka Väisänen, Senior Vice President, Consumer Business at DNA, thinks that Rovaniemi's low population density may be a factor in its heavy data use.
"Rovaniemi is a huge city in terms of area, but only has about 8 inhabitants per square kilometre. It has by far the lowest population density of Finland's larger cities – for example, there are about 3,000 inhabitants per square kilometre in Helsinki and about 800 in Turku. Sparsely populated areas have less access to fixed-network broadband, which leads to more widespread use of data via smartphones," says Väisänen. 
In Finland's 25 largest cities, the lowest volume of mobile data was used in Salo (38.6 GB), Lahti (39.8 GB) and Lohja (40.3 GB) based on the July-August statistics. 
Social media most popular in Jyväskylä – Helsinki loves music
Rovaniemi holds the top spot with regard to the volume of data transferred per subscription for both video content and social media consumption. However, in relative terms, social media is most popular in Jyväskylä, where no less than 13.2 per cent of the total data used by the average DNA customer consists of social media activity. Social media services also seem to take up a big chunk of smartphone time in Tampere (13%), Helsinki and Oulu (12.4% ), and Turku (12.3%).
In relative terms, Espoo (47.9%) and Vantaa (47.6%) use the most data for watching videos, with the rest of Finland's major cities lagging far behind. For example, only 43.7% of the average DNA customer's total data volume is used for video content in Helsinki, 43% in Tampere, and 43.8% in Turku. However, customers in Helsinki listen to the most music on their smartphones, both absolutely (0.56 GB/customer) and relatively (1.2% of total mobile data used).
"The need for 5G among people who use a lot of data will increase significantly in the near future, as the services we use are requiring faster and lower-latency connections. They require the transfer of vast quantities of bytes, which simply isn't possible with technologies older than 5G. For example, 5G enables even higher resolution picture quality in streaming services: 4K, and in the future also 8K, will play smoothly and without stalling. Lower latency will also make gaming more fun and give you a better chance of doing well," says Väisänen.
"It's important to note that a large proportion of 5G's future benefits may not yet be obvious. And once the technology is in wider use, myriad new uses will no doubt be found for 5G. Here, history speaks for itself: services like Netflix began to arise when connection speeds made them possible," Väisänen reminds us.
The population coverage of DNA's 5G network already exceeds 1.6 million people, and rapid construction will continue all around Finland throughout the winter.
Usage of mobile date per customer in July-August 2020 by city (GB)

City

Total

Video

Audio

SoMe

Other

Rovaniemi

62.6

28.2

0.5

6.8

27.1

Vantaa

50.8

24.2

0.5

5.6

20.5

Kokkola

50.6

23.4

0.4

5.5

21.3

Hyvinkää

49.2

23.2

0.4

5.0

20.5

Seinäjoki

49.1

22.1

0.4

5.8

20.8

Porvoo

48.9

22.9

0.5

4.8

20.7

Jyväskylä

48.7

21.0

0.5

6.4

20.8

Joensuu

48.6

21.8

0.4

5.4

20.9

Lappeenranta

48.4

21.9

0.4

5.4

20.7

Vaasa

47.1

21.8

0.4

5.7

19.1

Järvenpää

46.7

21.6

0.5

5.1

19.4

Kotka

46.5

21.6

0.4

4.8

19.7

Espoo

46.4

22.2

0.5

5.2

18.5

Hämeenlinna

46.4

21.2

0.4

5.1

19.7

Helsinki

46.1

20.2

0.6

5.7

19.7

Tampere

45.4

19.5

0.5

5.9

19.5

Oulu

45.4

20.3

0.5

5.6

19.1

Kouvola

45.2

20.3

0.4

4.6

19.9

Turku

43.9

19.2

0.5

5.4

18.9

Pori

43.7

19.7

0.3

5.2

18.5

Kuopio

43.1

18.9

0.4

5.1

18.7

Mikkeli

42.4

19.1

0.4

4.7

18.2

Lohja

40.3

18.7

0.4

3.8

17.4

Lahti

39.8

17.7

0.4

4.6

17.1

Salo

38.6

17.6

0.3

3.9

16.8
*) DNA's statistical comparison only includes postpaid subscriptions. Their data transfer volumes and usage purposes in the period July-August 2020 are analysed. Only the most well-known video, audio and social media channels are included.
Further information for the media:

Pekka Väisänen, Senior Vice President, Consumer Business, DNA Plc, tel. +358 (0)44 0400 168, pekka.vaisanen@dna.fi
DNA Corporate Communications, tel. +358 (0)44 044 8000, viestinta@dna.fi
About DNA Oyj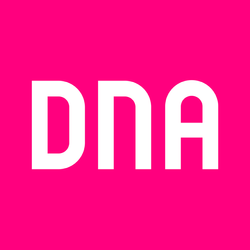 DNA Oyj
PL 10
01044 DNA
http://www.dna.fi
DNA is one of the leading telecommunications companies in Finland. We want to make our customers' daily lives less complicated. We offer connections, services and devices for homes and workplaces, contributing to the digitalisation of society. DNA's customers are continuously among the world mobile data usage leaders. We are Finland's largest cable TV operator. DNA has more than 4 million subscriptions in its fixed and mobile communications networks. The company was ranked the best employer in Finland in the large companies category of the 2019 Great Place to Work survey. In 2019, our net sales were EUR 942 million and we employ about 1,600 people around Finland. DNA is a part of Telenor Group, a leading telecommunications company across the Nordics. More information: www.dna.fi, Twitter @DNA_fi, Facebook @DNA.fi and LinkedIn @DNA-Oyj.