DNA's new sustainability report shows the good results in work for the benefit of climate, diversity, and digital equality
DNA's sustainability report 2022 was published on 8 March 2023 in connection with the Annual Report. The report reveals many significant developments and good results, especially in reducing climate emissions, environmental management and work for diversity and digital equality.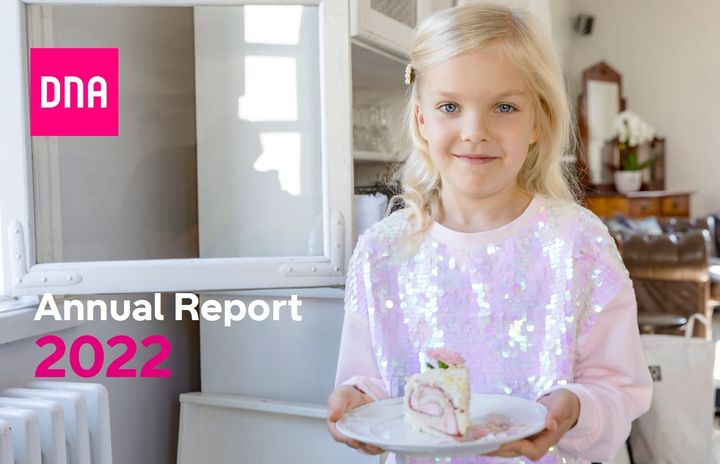 The new report has been compiled in accordance with DNA's new sustainability programme, which was renewed in 2022. It also shows DNA's new, more ambitious sustainability targets.
Almost 55% decrease in own emissions
In 2022, direct and indirect emissions resulting from DNA's own emissions (Scope 1 and 2) amounted to 7,581 tonnes of carbon dioxide, which is 54.5% less than in 2019 (13,900 tonnes of carbon dioxide). The most significant category of DNA's own emissions is the carbon footprint of electricity consumption (Scope 2), where DNA also achieved a commendable 28% decrease compared to the previous year.
"DNA's emissions decreased last year, thanks to green electiricty and energy-efficient solutions. We'll continue the same good work this year," says Tuuli Nummelin, Sustainability Manager at DNA.
DNA's climate work is still being boosted by participation in the Science Based Targets initiative. At the Group level, the target is to have a genuine, i.e. emission-free, Scope 1 and 2 for operations in the Nordic countries by 2030, and to ensure that at least two-thirds of DNA's suppliers will be covered by the SBT targets by 2025.
The ISO 14001 certified environmental management system
In 2022, DNA's environmental management system received the ISO 14001 certificate, which guarantees commitment to environmental responsibility and its continuous development.
Over 26,600 trained in digital skills
In 2022, DNA for the first time measured its success in digital equality work. This was measured by the number of people who were trained in digital skills. Together with its seven partners, DNA managed to train 26,616 people in digital skills. DNA's partners are Protecting Children, Plan International Finland, SOS Children's Villages, Helsinki Missio, Hope ry, the Central Union for Elderly Care and Mimmit Koodaa.
Aiming for a humane and one-of-a-kind DNA
All in all, DNA's goal is to develop into a work community that better accepts differences and is diverse. DNA has succeeded in advancing the goal, as many as 92% of DNA employees feel that they can come to work as they are, and 83% feel that they can advance their careers regardless of their background.
DNA has also launched a website called One of a kind, which describes the company's diversity goals. This year, for the second year, the sustainability report included a gender category. According to the data, DNA does not yet employ non-binary people but taking the category into account is also an incentive for employees to be openly themselves also in working life.
Further information for the media:
Corporate Sustainability Manager Tuuli Nummelin, DNA Plc +358 44 044 6000, tuuli.nummelin@dna.fi
DNA communications, tel. +358 44 044 8000, communications@dna.fi
DNA's new annual report containing sustainability report: https://corporate.dna.fi/finance/reports/annual-reports-and-csr-reports
Images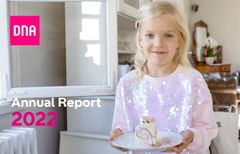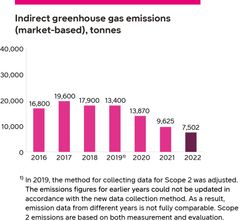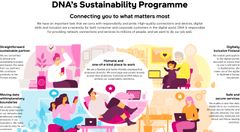 About DNA Oyj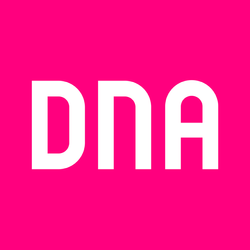 DNA Oyj
PL 10
01044 DNA
http://www.dna.fi
DNA is one of the leading telecommunications companies in Finland. Our purpose is to connect you to what matters most. We offer connections, services and devices for homes and workplaces, contributing to the digitalisation of society. Already for years, DNA customers have been among the world leaders in mobile data usage. DNA has about 3.6 million subscriptions in its fixed and mobile communications networks. The company has been awarded numerous times as an excellent employer and family-friendly workplace. In 2022, our total revenue was EUR 997 million and we employ about 1,700 people around Finland. DNA is a part of Telenor Group, a leading telecommunications company across the Nordics. More information: www.dna.fi, Twitter @DNA_fi, Facebook @DNA.fi and LinkedIn @DNA-Oyj.