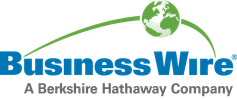 DWC Secures € 10,8 M From GEM Global
Diversified World Corporation 3.0 spa, ("DWC 3.0" or "the Company") is a listed company at Euronext Access Market in Paris, Symbol (MLDWC:FP).
Today, DWC 3.0 is pleased to announce that it has signed a contract for a € 10, 8 million funding facility under a three years warrants agreement, (the "Agreement") with GEM Global Yield Fund, the private alternative investment group.
These € 10,8 million will be raised by issuing 30 million warrants that can be exercised within three years by GEM Global Yield Fund, at the price which represents the nominal value of the share.
The Company will sign within a very short time an agreement with a specialist sponsor in order to upgrade its listing to GROWTH Euronext Market in Paris.
About DWC 3.0
The Company considers important its presence within the Fine Art sector since Merrill Lynch -Cap Gemini has estimated that the world investments in this sector are likely to grow steadily. Indeed, the Art sector has produced significant revenues for 2017. Currently, the global investments amounts to more than 1.300 Billions of dollars corresponding to a little more than 3% of the total assets of the richest people on earth. For this reason, DWC 3.0 has already invested approx. 12 million euros, buying 900 modern art paintings and 25 great masters' classical paintings. The total value of expertise is approx. 20 million euros.
The other sector in which DWC 3.0 has operated so far is Real Estate Properties, especially directed to private Tourism Resorts and Club dedicated areas like Restaurants, Health Centers etc. Dwc 3.0 owns 25 acres of a property in Magenta in the middle of the National Park of Ticino, a protected area of the Ticino River expanding around the area of Lago Maggiore and International Airport of Malpensa ( distance to the airport 25 km). The property has several areas to accommodate a restaurant (200 seats), a swimming pool, a center for health treatments, a park and a stable. The property evaluation from Bank expertise is approx. 3.5 million euros. The second property is a 30% ownership of an Agri-tourism of high quality in Tuscany Garfagnana. Evaluation entire property is 2.5 million euros.
Presently DWC 3.0 is not exposed in any way with Banks.
The Company is presently studying the acquisition of minority stakes both with shares and cash for a global 19.5 million euros. The company is interested in 3 Companies based in India, two operate in Heath Care and one in Biotechnologies sector, and in 2 companies in the United States, one operates in Software Application and the other one in Pharmaceutical (Products and devices). Another opportunity is presently evaluated in a partnership of investment with a large worldwide restaurant chain group.
About GEM:
Global Emerging Markets (www.gemny.com) is a USD 3.4 billion alternative investment group that manages a diverse set of investment vehicles across the world. It has completed more than 380 transactions in 70 countries.
Disclaimer:
This communication expressly or implicitly contains certain forward-looking statements concerning DWC 3.0 and its business. Such statements involve certain known and unknown risks, uncertainties and other factors, which could cause the actual results, financial condition, performance or achievements of DWC 3.0 to be materially different from any future results, performance or achievements expressed or implied by such forward-looking statements. DWC 3.0 is providing this communication as of this date and does not undertake to update any forward-looking statements contained herein as a result of new information, future events or otherwise.
View source version on businesswire.com: http://www.businesswire.com/news/home/20171218005438/en/
Contact information
DWC 3.0 spa
Maurizio Berti
CEO
Tel: +39 3405437553
Email: info@dwc3-0.com
www.dwc3-0.com
or
GEM Global
Aude Planche
Partner
GEM
Tel: +33 1 83 75 64 71
Cell: +33 6 81 64 26 75
Email: aplanche@gemgroup.ch
www.gemny.com
Tietoja julkaisijasta
Business Wire
http://www.businesswire.com
For more than 50 years, Business Wire has been the global leader in press release distribution and regulatory disclosure.