Efficient and safe charging is needed – award-winning Anker becomes the main brand in DNA's charging products
As the first European operator, DNA launched the high-quality and safe Anker charging products in 2018. DNA is now responding to the rapidly growing demand for Anker products by offering an expanded range in all DNA sales channels.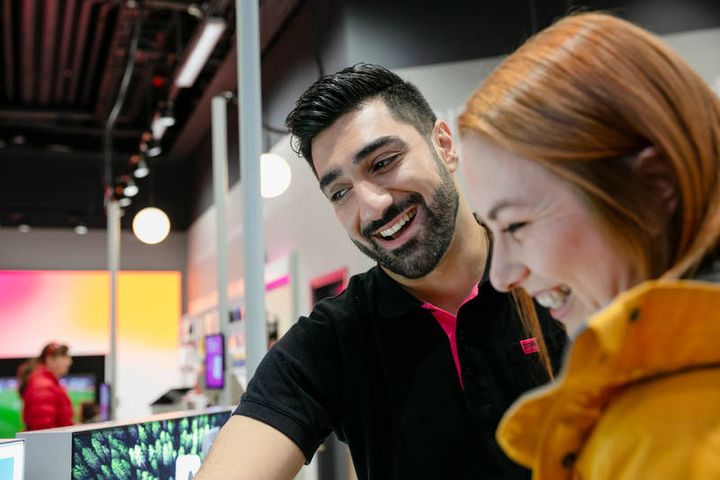 In the past, Anker products have only been available in DNA's online store and in outlets on a batch basis, but due to the rapidly growing demand, DNA is making a wide fast-charging range available in all DNA sales channels. The charging range includes cables, power banks and chargers. DNA will also bring other Anker products to its selections during 2021.
What is fast charging all about?
The power consumption of devices has increased and the operating needs have become even more diversified. Higher performance and, for example, playing games, videos and various wellness apps require efficient and fast charging. The way devices are charged has developed dramatically in recent years, but fast charging, for example, is still an unknown concept for a large proportion of consumers. People may not know whether their phones support fast charging or how to identify a fast charger that fits their device.
New phones and other devices increasingly support fast charging. This allows for plenty of uptime for devices with shorter charging.
"Fast charging is still an unfortunately little-used feature. The phone is an increasingly important part of everyday life and the battery needs to have power at all times. Thanks to fast charging, you don't have to wait at home to charge your phone to go to the store, for example. With fast charging, the battery is quickly powered, for example, during lunch break or when you put on your jogging gear," says Sami Aavikko, CEO of DNA Store.

"Consumers should understand that the old chargers and backup power sources at home do not support fast charging. There are really big differences between chargers, which is why it is worth getting them from a specialist store with the help of an expert," Aavikko continues.
Fast and safe Anker fast-charging products
Anker products have been successful around the world. This is no wonder, as these charging products have paid special attention to power, durability and safety.
Typically, to take advantage of fast charging, you need to purchase the manufacturer's original fast charger. Thanks to its PowerIQ technology, Anker offers manufacturer-independent fast charging for all phones and tablets, as well as for laptops charged with a USB-C connection.
Anker's patented MultiProtect feature combines eleven different safety and protection technologies, preventing overheating, power spikes, overcharging and excess discharging, among other things. MultiProtect ensures safety for all devices charged and, most importantly, for their users.
"Over the past two years, we have noticed how the high quality, safety and fast charging of Anker products have made consumers excited about these products. I can still recommend the brand unreservedly for these very reasons. We are therefore very pleased to be able to offer Anker's leading charging solutions more widely in our own sales channels. Our Anker product range will grow even further in 2021," Aavikko says.
"We need experts in every market to help us continue steadily penetrating and expanding our presence, which is why we believe working with DNA will help us reach our expansion targets in 2021," said Ethan Moon, Sales Director for Europe. 
Further information for the media:
CEO Sami Aavikko, DNA Store Ltd, tel. +358 (0)44 044 3069, sami.aavikko@dna.fi
DNA Corporate Communications, tel. +358 44 044 8000, viestinta@dna.fi
DNA Store is Finland's most extensive retailer of mobile phones, other mobile devices and mobile subscriptions, with a chain of 60 outlets. DNA Store's offering also includes TV and broadband services and the related terminal devices. The chain is part of the DNA Group, whose turnover was MEUR 942 in 2019. DNA has more than 4 million subscriptions in its fixed and mobile communications networks. For more information, visit www.dna.fi or follow us on Twitter @DNA_fi and Facebook.
About DNA Oyj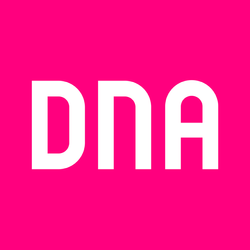 DNA Oyj
PL 10
01044 DNA
http://www.dna.fi
DNA is one of the leading telecommunications companies in Finland. We want to make our customers' daily lives less complicated. We offer connections, services and devices for homes and workplaces, contributing to the digitalisation of society. DNA's customers are continuously among the world mobile data usage leaders. We are Finland's largest cable TV operator. DNA has more than 4 million subscriptions in its fixed and mobile communications networks. The company was ranked the best employer in Finland in the large companies category of the 2019 Great Place to Work survey. In 2019, our net sales were EUR 942 million and we employ about 1,600 people around Finland. DNA is a part of Telenor Group, a leading telecommunications company across the Nordics. More information: www.dna.fi, Twitter @DNA_fi, Facebook @DNA.fi and LinkedIn @DNA-Oyj.