Egypt of Glory: Amos Rex and Kumu's joint exhibition brings ancient treasures to Helsinki and Tallinn
What does ancient Egypt bring to mind today? Pyramids, sphinxes and the mum-my's curse? In October 2020, Helsinki's Amos Rex and Tallinn's Kumu Art Muse-um unveil an unparalleled dual exhibition on the history of ancient Egypt. The Museo Egizio in Turin, Italy, has loaned the material on display and provided the story that accompanies it. The Museo Egizio has one of the world's most important collections of ancient Egyptian art and culture outside of Egypt. The Amos Rex exhibition is open 9 Oct. 2020–21 Mar. 2021.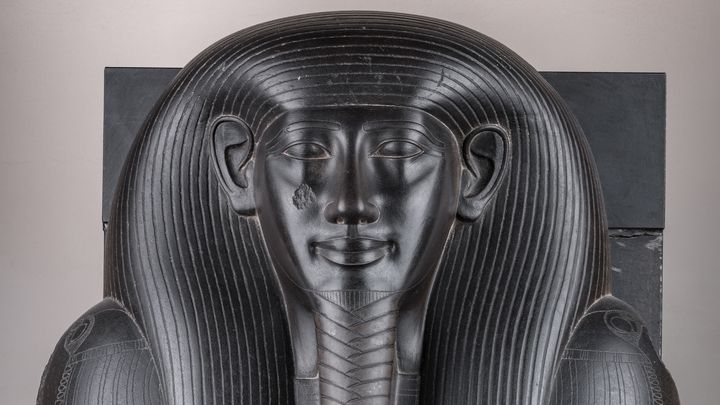 The history of Ancient Egypt may be difficult to comprehend, as it covers such a long period. For instance, Queen Cleopatra lived closer to our own time than the era when the pyramids of Giza were built. Of all ancient cultures, it is perhaps Egypt with its pharaohs and its mythology that has fascinated humanity most through the ages.
Through 10 themes, Amos Rex presents the whole span of life and death in ancient Egypt, from everyday items to golden amulets, from animal mummies to large sculp-tures. Delve into the ancient Egyptians' annual cycles, worldview and state structure, and learn about the Egyptians' gods and religion, including how and why the de-ceased were mummified. Altogether the material forms a fascinating, vibrant picture of this ancient civilisation.
As museum director Kai Kartio says: "Amos Rex, like Kumu, is strongly oriented to the present moment and the future. So why are we now presenting ancient Egypt? To build the future, we must understand the past. Amos Rex is known for the feeling of stepping into another world. This is once again our goal: amazing objects in an all-encompassing exhibition architecture, drawing the visitor in to their atmosphere. Partic-ular attention has been paid to ensure that it is safe to spend time in the exhibition, and that it is also compelling for children and young people."
This rich culture, revealed through archaeological excavations, still influences our daily lives: for instance our 365-day, 12-month calendar dates back to ancient Egypt. No wonder then that the glory of Egypt does not fade even as the millennia pass.
In the words of the ancient Egyptians: Ankh wedja seneb or "be alive, strong, and healthy"!
****
The exhibition is complemented by an extensive programme that includes thematically suitable horror movies curated with the Night Visions festival, tours for children, lectures on lost cities and mummymania, thematic tours, games nights featuring the ancient board game Senet and magical art workshops.
In conjunction with the exhibition is a book (in Finnish only) commissioned by Amos Rex and published by the Finnish Literature Society (SKS), MA, Egyptologist and author Mia Meri's non-fiction book Egypti – Kala sarkofagissa ja muita mysteereitä ("Egypt: The Fish in the Sarcophagus and Other Mysteries"). The book introduces readers to ancient Egypt and provides fascinating answers to many ancient puzzles. Meri, who took part in preparing the Amos Rex exhibition, completed her long-planned book in time for the exhibition.
The Amos Rex and Kumu exhibitions open on consecutive days; Amos Rex's in Helsin-ki opens to the public on 9 October 2020 and Kumu Art Museum's in Tallinn on 10 October 2020.
Egypt of Glory – The Last Great Dynasties
Amos Rex, Helsinki: 9 Oct. 2020–21 Mar 2021
Kumu Art Museum, Tallinn: 10 Oct. 2020–21 Mar 2021
Press Conference:
Amos Rex exhibition press conference at the museum, 11–12am, Thursday 8 October.
RSVP: https://amosrex.fi/egyptin-loisto-lehdistotilaisuus/
Press images: https://www.dropbox.com/sh/qqb1t0nt93eixg3/AACBUqyMT7uL-2-tKTaCGH9da?dl=0
Speakers:
Museum Director Kai Kartio, Amos Rex
Museum Director Christian Greco, Museo Egizio
Curator Anastasia Isakova, Amos Rex
Egyptologist Mia Meri
Curator of Education Melanie Orenius, Amos Rex