EMMA receives a significant donation of works by photographic artist Marjukka Vainio
EMMA – Espoo Museum of Modern Art has received a major donation from the estate of the Finnish photographic artist Marjukka Vainio (1953–2019). The donation comprises over 60 works dating from the 1990s through to the 2010s, accompanied by a selection of photo proofs and other archival material.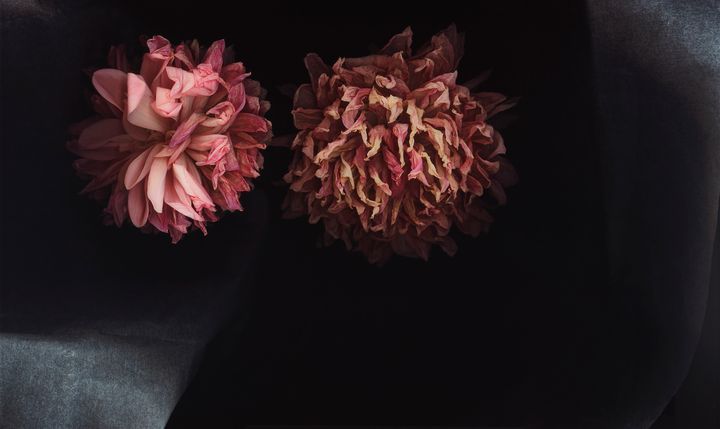 Marjukka Vainio was an experimental pioneer of Finnish colour photography remembered especially for her inventive interpretations of botanical themes. Her images of peonies, hyacinths, and other flowers from her garden, as well as the seeds and roots of various plant species are visual intriguing, but also rich in allegory and autobiographical allusion. 

"This donation marks an important addition to our collection of photographic art. The public will have a chance to enjoy Vainio's work in forthcoming EMMA exhibitions and through art loans from our collection. Some of her works will also be placed on display in public places around Espoo," states EMMA's Chief Curator Henna Paunu. 

The earliest works in the Vainio collection bear witness to the artist's experimental mindset. In the 1980s, Vainio studied at the International School of Photography in New York, where she developed her distinctive style and technique. Some works from the 1990s are photograms made without a camera by placing objects directly onto photographic paper and exposing it in the darkroom.

The most significant part of the donation is a series of photographs shot on the shores of Lake Onega and the White Sea. In the 2010s, Vainio and her team travelled to the Republic of Karelia many times to photograph petroglyphs believed to have been carved by ancestors of the Finno-Ugric peoples thousands of years ago. These ancient artists adorned the waterfront escarpments with images of hunters and other scenes from everyday life, but also more esoteric subject matter such as the soul's journey to the afterlife. Vainio's photographs are valuable in yielding new insights about these unique rock carvings left to posterity by our ancient predecessors. 

The Vainio collection is accessible online via the Finna search service. EMMA joined Finna in spring 2021, and the museum's collections are now accessible digitally via Finna's website. EMMA's overarching theme for 2021 is the power of art. In line with this theme, our museum wishes to offer audiences the opportunity to connect with art via digital platforms. Via Finna, you can view our entire collection of art and design from the comfort of your home whenever you wish.