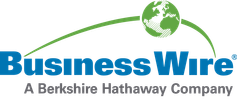 European Free-to-Air TV Platforms Endorse Intertrust ExpressPlay XCA for Broadcast Content Protection
Free-to-air TV platforms Freesat and Tivù have today endorsed Intertrust's ExpressPlay XCA™ conditional access system (CAS) at IBC.
As the inventor of Digital Rights Management (DRM) technology, Intertrust introduced ExpressPlay XCA (XCA), a modern CAS that is based on their popular open standard Marlin technology, which was originally founded by Intertrust, Panasonic, Philips, Sony, and Samsung. ExpressPlay XCA leverages hardware security in smart TV and set-top box chipsets to provide world-class content security and full CAS capabilities – including head-end integration at a fraction of the cost of a legacy CAS.
"For years, TV operators have had to manage a tricky balance between set-top box manufacturers and CAS providers to deliver premium TV, often leaving themselves at the mercy of CAS vendors. Meanwhile broadband TV providers use easy-to-integrate DRM with far less overhead," said Talal G. Shamoon, Intertrust's chief executive officer. "With today's TV chipsets, smart TVs and set-top boxes, we can remove legacy problems with our Marlin DRM-based XCA while reducing costs and time-to-market, and increasing choice."
With increasing competition from the Internet, traditional TV operators are embracing economies of scale provided by modern technology. In response to smart TV manufacturers readily integrating DRM systems into their OTT stack, Intertrust created XCA to provide broadcasters with a simple way to reduce their costs.
"As Freesat expands its connected product range, we sought a cost efficient, open alternative to traditional CAS," said Andy Carr Director of CE @ Freesat. "XCA provides us with industry approved content security across a broad range of devices. As our service continues to grow, Intertrust becomes a key partner for us protecting the best possible high-value entertainment experience for our customers."
To protect and manage content, XCA technology is used in TV platforms across Europe, India, China, Japan, and the United States. Its advanced DRM software engine efficiently protects broadcast streams, resulting in a future proof, open technology that is flexible and cost effective.
"Our viewers are the most important element in the equation," said Alberto Sigismondi, Tivù chief executive officer. "With XCA, we could provide our viewers with a range of content choice across traditional TV platforms and set-top boxes, but also bridge the gap between the interests of Italy's broadcasters."
Intertrust also announced at IBC that Vestel, Europe's second largest TV manufacturer will incorporate XCA into their smart TVs. Vestel joins a growing community of device makers who support Marlin-based technologies around the world.
About Intertrust
Intertrust provides trusted computing products and services to leading global corporations – from mobile, CE and IoT manufacturers, to service providers, and enterprise software platform companies. These products include the world's leading digital rights management (DRM), software tamper resistance, and technologies to enable private data exchanges for various verticals including energy, entertainment, retail/marketing, automotive, fintech, and IoT.
Founded in 1990, Intertrust is headquartered in Silicon Valley with regional offices in London, Tokyo, Mumbai, Bangalore, Hyderabad, Beijing, Seoul, Riga, and Tallinn. The Company has a legacy of invention, and its fundamental contributions in the areas of computer security and digital trust are globally recognized. Intertrust holds hundreds of patents that are key to Internet security, trust, and privacy management components of operating systems, trusted mobile code and networked operating environments, web services, and cloud computing.
Additional information is available at intertrust.com, or follow us on Twitter or LinkedIn.
View source version on businesswire.com: https://www.businesswire.com/news/home/20180913005407/en/
Contact information
Intertrust Technologies Corporation
Nishtha Sharma, +91 981-932-6284
nishthas@intertrust.com
or
Actual Agency
Brian Regan, +1 908-399-7161
brian.regan@actual.agency
About Business Wire

Business Wire
http://www.businesswire.com
For more than 50 years, Business Wire has been the global leader in press release distribution and regulatory disclosure.