Everyday exercise, culture and memory rehabilitation for senior citizens – new channel Koti TV to start broadcasting on DNA's cable network
The new service channel for seniors, Koti TV, will be available free of charge on DNA's cable network from 11 a.m. on 7 January 2021 on channel 66.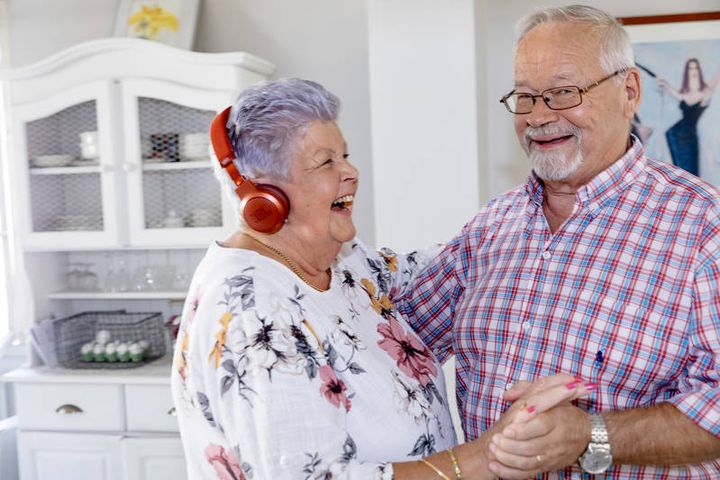 Koti TV channel will provide senior citizens with remote physical exercise, stimulating memory rehabilitation, culture and educational content every weekday. The channel aims to bring meaningful content to senior citizen's days, to increase stimulating activities and encourage them to be active, and to help them maintain a healthy rhythm in their everyday lives, such as remembering the importance of regular meals.
"We interested in Koti TV because we want to make a wide range of different content available to DNA customers. Because television is a familiar medium for seniors, TV content is likely to reach them more effectively than, for example, an online service. Koti TV is based on a very important concept, and I hope it will bring a lot of joy and benefit to many viewers as part of our comprehensive content offering," says Jarno Haikonen, Broadband and TV Business Director at DNA.
A clear need for Koti TV's content
The channel started broadcasting to households with terrestrial TV on 14 December 2020 and has been extremely well received.
"The interest in Koti TV has been absolutely amazing! The channel has been excellently received and demand has snowballed. The channel was established for a perceived need, and we can now happily say that the content is reaching the right target group," says Sami Hautaniemi, CEO of Kuntopaikka HH Oy / Kuntoa Kansalle, which produces Koti TV.
"All the feedback we have received indicates that there is a clear need and demand for the channel and its content right now, as well as in the future," Hautaniemi continues.
Koti TV's physical exercises and the planning, implementation and management of the contents of its memory rehabilitation are carried out by Suomen Fysiogeriatria Oy, which has nearly 40 years of experience in providing physiotherapy and comprehensive rehabilitation for seniors and people with memory disorders. Koti TV's programmes are designed and produced together with professionals specialising in the rehabilitation and distance learning of the senior, while taking into account the views of municipalities' social work experts working with the elderly and with networks of relatives and seniors. The exercises take into account the different levels of senior citizen's ability to function.
Maria Anttila, 70, is an active senior from Preiviiki, Pori. Maria engages regularly in Nordic walking, and Koti TV's keep-fit classes have provided her with beneficial indoor exercise alongside her walks now that the coronavirus has made attending group exercise classes impossible.

"I have already done the exercises on three days in a row and will continue to do them whenever I am home," says Maria happily.

"I recommend the keep-fit classes to all other seniors too. The instructions are clear, and the instructors do the exercises at a suitable pace that makes it easy to keep up. And Koti TV is very easy to use! All you have to do is switch on your TV and start exercising!" Maria concludes.
How to access the Koti TV channel on DNA's cable network
From 7 January, the Koti TV channel will be freely available on channel 66 to all the households in DNA's cable network. If your television cannot find the channel automatically, perform a new channel search according to the television's manual. You can check whether your dwelling belongs to DNA's cable network by switching to channel 600. If this opens DNA's information channel, your home is covered by DNA's cable network.
There are broadcasts every weekday from 11 a.m. to 1 p.m. Programme information is available via the TV's programme map. Programs are in Finnish. In the future, they may also be available in other languages.
Koti TV was developed by Kuntopaikka HH Oy, a company that specialises in preventive healthcare and offers its services under the name Kuntoa Kansalle.
Koti TV will be available in all households linked to a terrestrial TV network until 10 January 2021 and, from 11 January 2021, in all the regions that have purchased the service channel. You can check whether Koti TV is available in your region's terrestrial TV network at www.kotitv.fi.
Further information for the media:

Jarno Haikonen, Vice President, Broadband and TV Business, DNA Plc, tel. +358 44 044 2058, jarno.haikonen@dna.fi 
Sami Hautaniemi, CEO, Kuntoa Kansalle, tel. +358 40 541 7006, sami.hautaniemi@kuntoakansalle.fi  
DNA Corporate Communications, tel. +358 (0)44 044 8000, viestinta@dna.fi 
About DNA Oyj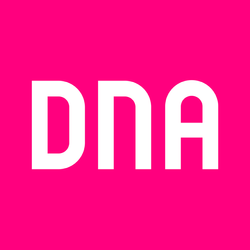 DNA Oyj
PL 10
01044 DNA
http://www.dna.fi
DNA is one of the leading telecommunications companies in Finland. We want to make our customers' daily lives less complicated. We offer connections, services and devices for homes and workplaces, contributing to the digitalisation of society. DNA's customers are continuously among the world mobile data usage leaders. We are Finland's largest cable TV operator. DNA has more than 4 million subscriptions in its fixed and mobile communications networks. The company was ranked the best employer in Finland in the large companies category of the 2019 Great Place to Work survey. In 2019, our net sales were EUR 942 million and we employ about 1,600 people around Finland. DNA is a part of Telenor Group, a leading telecommunications company across the Nordics. More information: www.dna.fi, Twitter @DNA_fi, Facebook @DNA.fi and LinkedIn @DNA-Oyj.