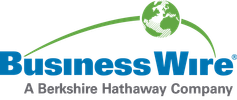 F-star Presents New Data on OX40/CD137 Tetravalent Bispecific Antibody at the SITC 2019 Annual Meeting
F-star Therapeutics ("F-star"), a clinical-stage biopharmaceutical company focused on transforming the lives of patients with cancer through the development of innovative tetravalent bispecific (mAb2™) antibodies, today announces that new preclinical data on FS120, a mAb² product candidate targeting OX40 and CD137, will be presented at the Society for Immunotherapy of Cancer (SITC) 2019 Annual Meeting in National Harbor, Maryland, United States, being held from 06 - 10 November 2019.
FS120 is a potentially best-in-class dual agonist that has the potential to overcome cancer resistance by simultaneously engaging OX40 (CD134, TNFRSF4) and CD137 (4-1BB), two receptors found on the surface of tumor-infiltrating lymphocytes. Targeting this class of receptors using bispecific tetravalent binding mobilizes multiple arms of the immune system, which research shows is essential for eliminating tumors. F-star's preclinical data demonstrated that FS120's crosslink-dependent approach has the potential to provide therapeutic benefit, for example in combination with checkpoint antagonists, and reverse T cell exhaustion in immunosuppressive tumor environments.
Neil Brewis, CSO of F-star said "Recent clinical trials involving agonist molecules have reported that a meaningful anti-cancer response is often associated with liver toxicity, in line with preclinical observations. F-star's OX40/CD137 mAb² antibody is showing preclinical evidence that an effective tumor-killing response can be decoupled from liver inflammation. We look forward to progressing FS120 into the clinic as we aim to potentially improve treatment outcomes for patients with difficult-to-treat cancers."
Some CD137 agonist antibodies have been shown to induce adverse effects either in clinical or in preclinical studies as they constitutively activate T cells and thus release cytotoxic immunity outside of the tumor. In contrast, FS120 is designed to mitigate off-target toxicity through conditional, crosslink-dependent activation upon binding to both OX40 and CD137, which are predominantly present on T cells in the tumor microenvironment.
F-star expects to submit an IND application for FS120 during the fourth quarter of 2019.
Details of the poster are below:
Crosslink-independent CD137 agonism is associated with liver inflammation
Abstract poster number: P775
Poster hall location: Prince George AB
Poster hall hours: 07:00 to 20:00 on Friday 08 November 2019
Poster presentation hours: 12:30 to 14:00 and 18:30 to 20:00 on Friday 08 November 2019
- ENDS -
About F-star
F-star is a clinical-stage immuno-oncology company singularly focused on transforming the lives of patients with cancer through the development of its innovative tetravalent mAb2 bispecific antibodies. With four distinct binding sites in a natural human antibody format, F-star believes its proprietary approach will overcome many of the challenges facing current immuno-oncology therapies. F-star's vision is to transform the treatment of cancer through the development of differentiated and well-tolerated mAb2 bispecific antibodies, which are designed to simultaneously address multiple immune evasion pathways that limit the effect of current immuno-oncology therapies.
mAb2™ is a trademark of F-star.
To view this piece of content from cts.businesswire.com, please give your consent at the top of this page.
View source version on businesswire.com: https://www.businesswire.com/news/home/20191108005210/en/
Contact information
For investor enquiries
Lindsey Trickett
VP Investor Relations & Communications
+1 240 543 7970
lindsey.trickett@f-star.com
Consilium Strategic Communications
Chris Gardner, Sue Stuart, David Daley
Tel: +44 (0)20 3709 5700
E-mail: F-star@consilium-comms.com
For media enquiries
Pierre Peotta
Communications Manager
+44 (0)1223 948 094
+44 (0)7392 080 279
pierre.peotta@f-star.com
US
Catherine London, US President
Tel: +1 917-763-2709
E-mail: F-star@consilium-comms.com
About Business Wire

Business Wire
http://www.businesswire.com
For more than 50 years, Business Wire has been the global leader in press release distribution and regulatory disclosure.