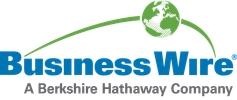 Fieldstone Consolidates Global Structure
Fieldstone, a leading independent investment bank and financial services provider in the energy and infrastructure sector, has brought together its services and offerings under unified ownership and management on a global basis.
Jason Harlan, Fieldstone's CEO, commented, "We have been working on this consolidation project for some time, and it is pleasing that we have now reached the point where we have taken full control of Fieldstone. This has resulted in the small New York team and its Malaysian subsidiary, being required to change the name and license of their operations, with immediate effect."
With this transition, Fieldstone will be able to even better provide a truly seamless global offering, which it has been doing successfully for nearly 28 years. As part of this process, Fieldstone launched a permanent Washington DC office and subsidiary (Fieldstone Development Corporation or Fieldstone DC) earlier this year to serve both North American clients and to assist multi-lateral and US development finance institutions located in that city. The office is led by Ambassador Chris Dell, former Ambassador in several African and European countries and Barney Rush, a long-time banker and senior figure in the energy market.
Asian clients are a key part of Fieldstone's practice, for projects and transactions in developing markets and in Europe. This part of the business will be directly addressed from January next year when Kan Xi, who previously worked with Infraco and Climate Change Capital in London joins the team. She will relocate to Asia to represent Fieldstone on the ground and monitor the needs of existing and prospective clients as well as assess future expansion plans into that market.
Harlan concluded, "The Fieldstone family in Nairobi, Casablanca, Dakar, Berlin, London, Johannesburg, Washington DC, Miami, Lima, and Buenos Aires, are all very excited about being in a position that will enable us to accelerate the integrated international model for the business to better serve our clients around the globe. The rapid transitions occurring in the energy industry and the need for international best practices in infrastructure finance can only be properly addressed by such an approach."
View source version on businesswire.com: https://www.businesswire.com/news/home/20181120005847/en/
Contact information
Indira Francis
PR Manager
Telephone: +27 11 775 2000
E-Mail: IFrancis@fieldstone.group
Tietoja julkaisijasta
Business Wire
http://www.businesswire.com
For more than 50 years, Business Wire has been the global leader in press release distribution and regulatory disclosure.