Finnish Fourkind lands in Amsterdam and aims to hire thirty consultants
Finnish hands-on advisory and management consultancy Fourkind has established their third office in Amsterdam, Netherlands.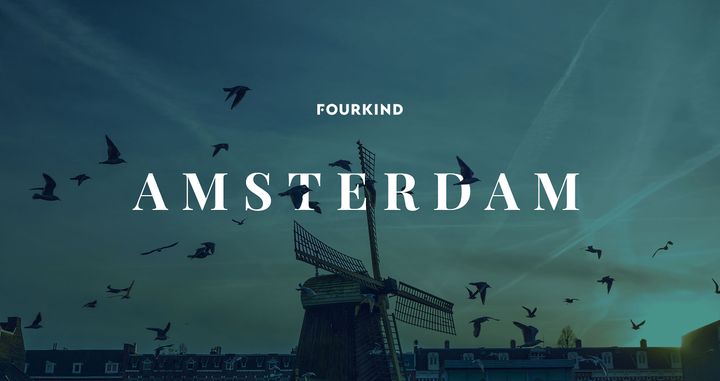 The local company, Fourkind B.V. has already been set up and the first local recruitments are already working on client cases. The consultancy aims for fast growth in the Netherlands by the end of 2019.
"We have grown profitably to employ 25 people in Helsinki in less than a year. Amsterdam is a larger market and a central business hub to Europe so we're expecting at least a similar trajectory" says Fourkind B.V's Director Mikko Pajulahti.
Currently Fourkind serves 15 clients and operates out of three offices in Helsinki, Shanghai and now Amsterdam. Fourkind differentiates itself from other consultancies by working between management and technology consultancies in strategic spearhead projects. The company's areas of expertise include artificial intelligence, platform economy, industry 4.0 and overall business transformation.
The Amsterdam office will allow Fourkind to further respond to the growing demand for combined technology and management consulting in Central and Western Europe. The decision to expand into Amsterdam was an outcome of a thorough study.
"Amsterdam has a lot of interesting client potential, a thriving technology scene and an exceptional pro-business mentality. In addition, Amsterdam leverages creative mechanisms to attract both talent and companies from abroad", says Pajulahti.
Relocating to another country creates unexpected costs, which The Netherlands is trying to mitigate by granting a 30% tax break for expats meeting certain standards. Also, the City of Amsterdam is creating a lucrative infrastructure for new companies. For example, they act as a matchmaker between corporations and smaller companies entering the market.
Contacts
Mikko Pajulahti, Director, Fourkind B.V.
+358 40 486 6442
mikko.pajulahti@fourkind.nl

Jonne Heikkinen
Managing Partner, Fourkind Oy
+358 44 239 9711
jonne.heikkinen@fourkind.com

About Fourkind Global Oy
Fourkind is a management consultancy with very deep machine learning, design, engineering and software development expertise.
Subscribe to releases from Fourkind Global Oy
Subscribe to all the latest releases from Fourkind Global Oy by registering your e-mail address below. You can unsubscribe at any time.
Latest releases from Fourkind Global Oy
In our pressroom you can read all our latest releases, find our press contacts, images, documents and other relevant information about us.
Visit our pressroom