Five tips for a smart-device-free day – "It's a good idea to stop for a day and think about your relationship with that device"
This coming Sunday, October 2nd, will be a Disconnect Day in Finland. The Disconnect Day is a theme day organised by DNA that focuses on the importance of spending time together face to face and encourages everyone who can to deliberately put their devices aside. The Disconnect Day is inspired by a survey that found that Finns generally want to reduce the time they spend on smart devices. Five families tested the Disconnect Day concept in advance and found it has significant positive effects, such as a greater sense of restfulness.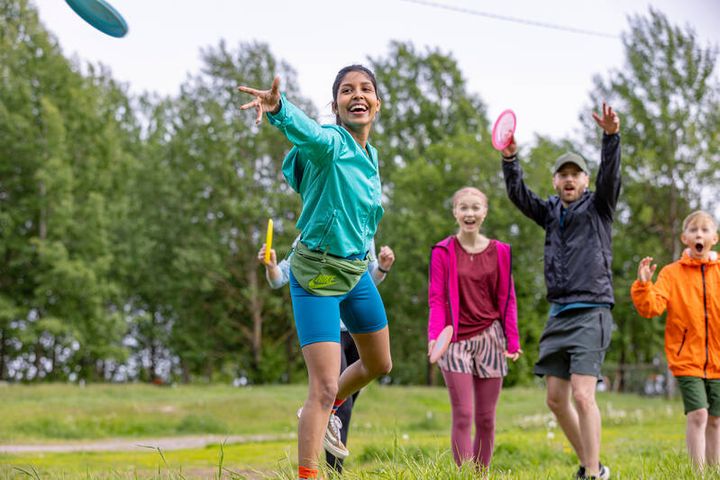 Although functional networks are a necessity in modern society and smart devices enable many positive things, there is also a clear need for time away from them. According to DNA's survey, smart device and social media fasting and reduction of screen time are the most common reasons to spend time without smart devices.
"We have gotten used to communicating with people in our social circle with a few taps of the screen, but every now and then we also need to put our devices away and spend time with each other or ourselves without them. So, let's put our devices aside together this coming Sunday and focus on the other things in our lives that matter to us by taking a Disconnect Day," DNA's CEO Jussi Tolvanen encourages everyone.
The practical benefits of a smart-device-free day
Before the official Disconnect Day, DNA challenged families from Vantaa, Naantali and Tampere to test what it was like to take a day away from smart devices. The families found that spending time without smart devices affected things like children's behaviour, even making them calmer on the following day. In addition, the test prompted people to question whether they needed to be reachable all the time.
"Everyone was less irritable than usual. Especially with children, you can tell if they've spent too much time staring at a screen. When we went without them entirely, they weren't irritable. Even as an adult, I've noticed that if I spend a long time in front of a screen, I end up irritable and annoyed," says mother of four Kaisa Pulkkinen from Tampere.
Päivi Honko, a mother from Vantaa, also noticed that she felt calmer and more present when her family stayed away from screens altogether, including television, during the test. For the Ylitalo family in Naantali, deliberately putting smart devices aside came with the realisation that, in many ways, the family members did not even miss them.
"I have my phone in my hand all the time, even when I'm reading a book. With my phone put away out of arm's reach, I quickly noticed that I didn't want to use it in the same way as I usually do. I was noticing positive effects within hours. This is something we should do more to cut down on how much we use our phones," says family father Tero Ylitalo.
How people want to use the time reclaimed from their smart devices
The Disconnect Day offers an excellent opportunity to use the time we usually spend on our smart devices on other meaningful things. According to DNA's survey data, those who think that they spend too much time on smart devices, would want to use the time spent away from smart devices on physical exercise (21%), outdoor recreation (19%), socialising or spending time with friends and family (19%) and reading (17%). Most feel that smart devices should especially be put aside when eating together and at parties or other occasions with family and friends.
"If you try it for just one day, I guarantee you'll want to keep going, at least with a less-strict version. When you've done it once, it's easier to do it again. It's a good idea to stop for a day and think about your relationship with that device," Ylitalo continues.
We recommend taking a planned approach to your Disconnect Day, as this makes it easier to put aside your devices, something many people find difficult. Especially in families with children, parents may want to prepare a good justification for spending the day in this way. The Honko family prepared for the day by letting friends and family know that they would only be reachable by calling.
Five tips for Disconnect Day
1. Plan your activities
Taking a Disconnect Day requires some planning ahead of time and a conscious decision to spend time without smart devices, otherwise habit is likely to lead you back to your device. We recommend planning activities in advance that naturally discourage the use of smart devices, such as a trip to a local attraction, sports or housework.
2. Turn notifications off
Every notification sound encourages you to look at your phone. People rarely just check their notifications when they pick up their phone; they do other things as well, extending the time they spend on it. Turning notifications off also encourages you to think about which apps actually need to have notifications on to begin with.
3. Turn your phone off
Staying off your smart device takes practice and focus and may feel difficult in the beginning. You can mute your phone, turn it off or use airplane mode or do not disturb mode.
4. Out of sight, out of mind
When you put your smart device away out of sight, you are less likely to idly pick it up. You can create a place at home where you leave your smart devices when not in use. Children can make their own phone docks where they can put their devices when they don't need them.
5. Approach the day with an open mind
Spending a day without smart devices may feel like a chore, but keeping an open mind will help you get the most out of it. Even shorter periods away from your devices can help you reduce the amount of time you spend on them in the long run and help you look at your device use differently.
Find out more about the Disconnect Day on the 2nd of October and the survey report (in Finnish).
Further information for the media
DNA Corporate Communications, tel. +358 (0)44 044 8000, communications@dna.fi
About DNA Oyj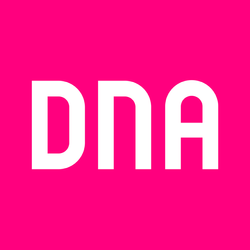 DNA Oyj
PL 10
01044 DNA
http://www.dna.fi
DNA is one of the leading telecommunications companies in Finland. We want to make our customers' daily lives less complicated. We offer connections, services and devices for homes and workplaces, contributing to the digitalisation of society. DNA's customers are continuously among the world mobile data usage leaders. DNA has about 3.6 million subscriptions in its fixed and mobile communications networks. The company has been awarded numerous times as an excellent employer and family-friendly workplace. In 2021, our total revenue was EUR 956 million and we employ about 1,600 people around Finland. DNA is a part of Telenor Group, a leading telecommunications company across the Nordics. More information: www.dna.fi, Twitter @DNA_fi, Facebook @DNA.fi and LinkedIn @DNA-Oyj.