FLATPAY enters the Finnish payment service market to challenge prices and provide a more transparent product for merchants
Payment service company FLATPAY is expanding for the first time outside its domestic market in Denmark. In Finland, FLATPAY wants to challenge the giant companies in the industry by offering an inexpensive payment service whose pricing is simple and transparent.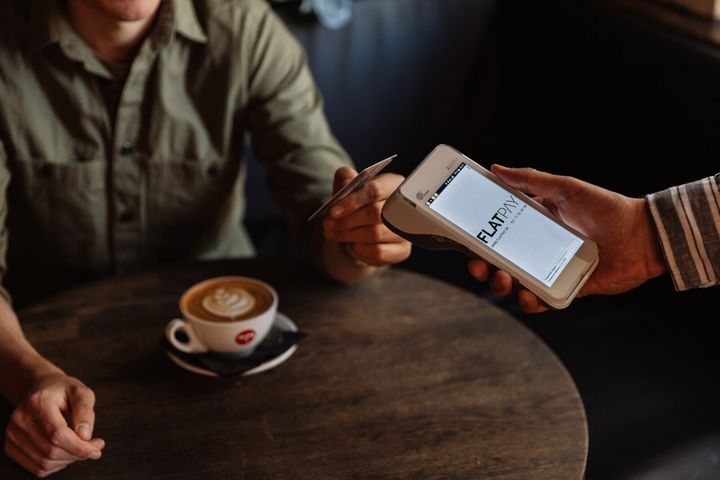 FLATPAY challenges international payment industry giants like Nets, Zettle, and Bambora with its transparent, simple, and inexpensive pricing model for small and medium-sized businesses.
The businesses pay for the service a flat transaction fee which is 0.99% per transaction for payments made with all types of payment cards. The price is much more transparent than other service providers, particularly considering that FLATPAY does not charge any activation, hidden fee, or monthly fees. Moreover, its clients get for free a safe, fast, and high-tech payment terminal.
"We want to help small and medium-sized business owners and make them a competitive price and service offer. We want to have best-in-class customer service and, unlike many of our competitors, we have a dedicated team of account managers who visit our customers to help with installation, onboarding, and questions along the way," says Sander Janca-Jensen, CEO of FLATPAY.
Today, offerings often consist of components like monthly and transaction fees, cost per transaction, and extra fees depending on the card used. This makes it difficult to understand what the business is paying and why. If the business wants to know the price difference between payment services, it also needs to know the split between debit cards, credit cards, and foreign cards.
Finland is the first country outside Denmark where FLATPAY starts its operations. Finland was chosen because of the similarities of the current providers and their offerings to Denmark. Finland's newly appointed Country Director is Philip Friis Larsen – a Dane who has been living in Helsinki since 2021.
"We are thrilled with the initial feedback we have received from the Finnish market. Our innovative and user-friendly platform has been well-received by Finnish customers and we are confident that it will continue to gain traction in the coming months. We are excited for the opportunities that lie ahead in Finland and are dedicated to delivering the best experience for our Finnish users," says Philip Friis.
Fintech company FLATPAY, founded in May 2022, has got off to a flying start in Denmark. During the first six months, the annual card turnover of FLATPAY's clients exceeded DKK 1.5 billion or about EUR 200 million. The goal is to reach DKK 10 billion milestone by the end of 2023, which would mean about 5,000 clients only in Denmark.
Café Wilder in Christianshavn, Denmark, is one example of how FLATPAY helps its clients. The café switched to FLATPAY which brought 20% savings in monthly payment processing fees. Moreover, the client is extremely satisfied with the service and customer support and considers the pricing simple and transparent.
The company's four founders have solid experience in starting and growing several successful start-ups. The owners of the company also include many former key people of Nets; they have invested millions of DKKs in the company. In October 2022, Danish PE investment firm SEED Capital invested EUR 3.5 million in the company to support FLATPAY on its path to becoming one of Denmark's newest unicorns. SEED is also a main investor in the Danish unicorn Trustpilot.
FLATPAY will use the capital to expand the company both in Denmark and elsewhere.
Contacts
Further information for media:


Communications agency Kaiku
Anna-Mari Tiilikainen
Tel. 050 558 0888
anna-mari.tiilikainen(at)kaiku.fi

Subscribe to releases from Flatpay
Subscribe to all the latest releases from Flatpay by registering your e-mail address below. You can unsubscribe at any time.
Latest releases from Flatpay
In our pressroom you can read all our latest releases, find our press contacts, images, documents and other relevant information about us.
Visit our pressroom