Habitare Pro to highlight the senses, new technologies, and the need for privacy
The theme of the 2019 Habitare Pro, which is targeted at design, architecture and spatial design professionals, will be Mindspaces. The event will highlight the importance of sensory aspects in the design and use of built environments, and it will discuss how to create well-functioning environments that combine the inspiring use of materials and the preferred mood. The theme is mirrored in the Habitare Pro exhibition design, which will be conceived by Heikkinen-Komonen Architects. Habitare Pro will next be held at Messukeskus in Helsinki from 11 to 13 September 2019.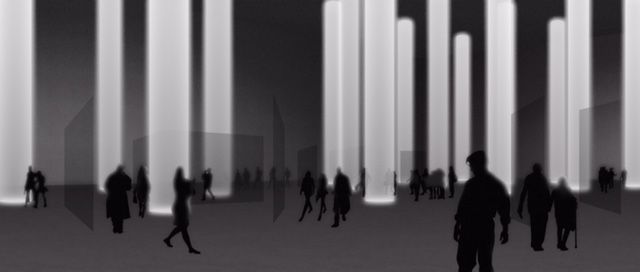 At Habitare Pro, the theme of Mindspaces is approached from three different perspectives. Issues highlighted include the senses and their importance in the design of environments and spaces; new technologies and their integration with reality; and the balance between privacy and communality.
 With the hectic nature of life today, there are thousands of stimuli in our environment that compete for our attention. Every building, park, square, business space, hotel, school and library has been built for us, but we only become attached to a space if it feels good to us and is suitable for the activity we are engaged in at any given time. The design of a space is most successful when we do not even notice it – when the space works well for its intended use, thereby soothing, delighting, or refreshing us, or creating a heightened state of alertness when that is called for.
 The rapid development of technology has created new realities, which we can enter in the blink of an eye by means of virtual and augmented reality solutions. Alongside material things, we see an increase in the design of virtual objects, but, at the same time, we recognise that, in the virtual world, a space is just an image of a space. We are entering a time in which there is no need to own but only to use material things. On the other hand, as virtual reality gains popularity, there is an increased desire to touch and to be present and face-to-face with others.
 The third perspective related to the theme is the balance between privacy and sociality. At the same time as the built environment increasingly incorporates communal features, the design of public spaces has to address needs related to privacy and concentration. The design of building exteriors and interiors seeks solutions that strike a balance between the online and offline worlds. Do you have to be present all the time? When can you turn off your phone or computer? And if you turn it off, does this mean turning your back on the world or opening a new door to a space in your own mind?
 Exhibition design by Heikkinen-Komonen Architects
The exhibition design for the 2019 Habitare Pro will be conceived by the architect Mikko Heikkinen from Heikkinen-Komonen Architects. Heikkinen's design, Lights, will introduce architectural structures into the huge exhibition hall, using immaterial means. Pillars of light in regular rows evoke images of ancient temples, with massive columns supporting ceiling vaults that disappear into the heights. This is augmented reality in action, or rather, an illusion built to conceal the everydayness of the surrounding exhibition space. The massive pillars of light form a contrast to the stands at floor level and to the scale of the fair visitor. The design occupies the space.
"Visiting the exhibition hall was initially a cripplingexperience: how can I address this huge space? It was immediately clear that just decorating the space would not be enough. I was reminded of the underground cisterns in Istanbul and Madrid, and their endless vaults supported by rows of columns. That was where the original idea for building the illusion came from", says Mikko Heikkinen.
More information: Messukeskus, communications manager Taira Sjöblom-Tallus, tel. +358 50 385 5482, taira.sjoblom-tallus@messukeskus.com
For print-resolution images of the exhibition design, visit the Messukeskus image bank: https://bit.ly/2F67EqA
To be held in conjunction with Habitare, Habitare Pro is an exhibition, a specialist programme and a B2B buying event for architecture, design, spatial design and lighting professionals. The theme of Habitare Pro is Mindspaces, and the event's exhibition design will be conceived by Heikkinen-Komonen Architects. Habitare Pro will be held concurrently with the Habitare fair at Messukeskus, from 11 to 13 September 2019. Free admission with registration, for professionals only. | habitarepro.fi | #habitarepro |
Kuvat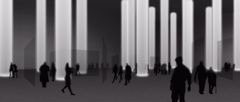 Tietoja julkaisijasta
Messukeskus
Messuaukio 1
00520 HELSINKI
+358 40 450 3250
http://www.messukeskus.com
Messukeskus edistää suomalaista elinkeinoelämää mahdollistamalla tuloksellisia kasvokkain kohtaamisia messuilla, kokouksissa, kongresseissa ja muissa tapahtumissa. Messukeskuksessa järjestetään vuosittain liki sata messutapahtumaa ja 2000 kokousta ja kongressia. Tapahtumiin osallistuu joka vuosi noin 9400 näytteilleasettajaa ja 1,2 miljoonaa kävijää. | Messukeskus Helsinki, Expo and Convention Centre, promotes Finnish welfare by enabling effective face to face encounters at exhibitions, meetings, conferences and other events. In 2017, 75 exhibitions and 2000 meetings and congresses were held at Messukeskus Helsinki. 9 400 exhibitors and 1.2 million visitors took part in the events.