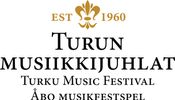 HOLLYWOOD STAR JOHN MALKOVICH'S TURKU VISIT POSTPONED TO 2022 - Next year we will see the return of The Infernal Comedy
We regret to announce the cancellation of Just call me God – A Dictator's Final Speech with film star John Malkovich, scheduled for the Turku Music Festival on 21 November 2021. However, we are happy to have been able to reschedule his guest appearance for next year's Festival in The Infernal Comedy: Confessions of a serial killer. The performance will take place on 6 August 2022 at 19.00, and despite the change of repertoire the tickets sold for this autumn's performance will be honoured as is at the rescheduled event.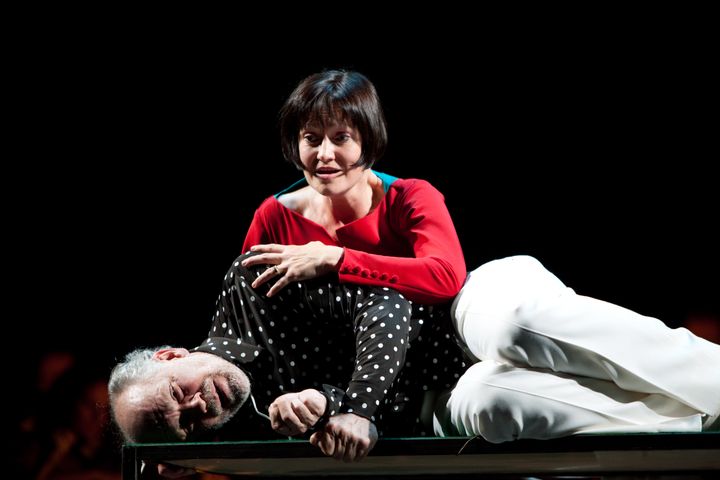 Hollywood actor, director and producer John Malkovich was to have appeared as the lead in a performance scheduled for the Turku Music Festival this autumn, but unfortunately we have been obliged to postpone his visit by almost a year. This was due to coronavirus-induced changes in the shooting schedule of the film on which Mr Malkovich is currently working. However, we are happy to note that his visit has been rescheduled for 6 August 2022, albeit with a different programme. The Infernal Comedy was previously performed in Turku in 2010 and was a huge success back then, and it is because of this that Mr Malkovich wishes to bring this production in particular to next year's Turku Music Festival.
The work is based on actual events – the story of serial killer, womaniser and author Jack Unterweger (played by Malkovich), who in fleeing from capture inexorably approaches his doom. The two women in the play, wonderful sopranos to be announced later, perform arias by Gluck, Vivaldi, Haydn, Mozart, Beethoven, Boccherini and Weber, reflecting on Unterweger's emotional states in true Baroque opera fashion. The orchestra is the Wiener Akademie, one of Austria's leading early music ensembles, under conductor and stage director Martin Haselböck.
"We are incredibly pleased to be able to reschedule the guest appearance of this international star and to book both John Malkovich and the Wiener Akademie for next year's Festival," says managing director Liisa Ketomäki. "The Infernal Comedy is the most flamboyant work that the production team in question has created, skilfully combining narrative with Baroque opera, not to speak of Malkovich's star performance. It will be a fantastic experience for the audience once again."
Tickets sold for the original performance on 18 November 2021 will be honoured as is at the rescheduled event. If the new date, 6 August 2022, does not suit you, you may claim a refund. Only the ticket price will be refunded (service fees and delivery fees are non-refundable). If you wish, you may exchange your tickets for a Turku Music Festival gift voucher. Refund claims for this performance must be submitted by 30 November 2021.
A refund gift voucher will be accepted as payment at Lippupiste full service outlets (not at R kiosks or in the online shop) and will be valid until 31 December 2022. For a list of Lippupiste full service outlets, visit the Lippupiste website: https://www.lippu.fi/help/outlets/
Refund claims must be submitted to Lippupiste at asiakaspalvelu@lippu.fi or by phone to 0600 900 900 (EUR 2 per minute + local call charge). When sending a message, give your mailing address and the ticket numbers of your original tickets or other identifying details such as the order number.
You may also claim a refund here: https://web.lippu.fi/palautus, or by mailing your tickets with your contact details and bank account number to:
Lippupiste Oy / (*title of concert*) refund
Kalevantie 2 (B-talo)
FI-33100 Tampere
Only the ticket price will be refunded (service fees and delivery fees are non-refundable).
Currently there are delays in paying out refunds because of the large number of claims being processed.
The artistic director of the Turku Music Festival is conductor Klaus Mäkelä.
Turku Music Festival tickets are sold at lippu.fi and at Lippupiste full service outlets (in Turku: Stockmann; K-Citymarket at Ravattula, Länsikeskus and Skanssi; Prisma at Itäharju, Länsikeskus and Tampereentie), R kiosks and Monitori on Market Square.

Lippupiste sales and advisory service:
Mon to Sat 09.00–19.00
+358 (0)600 900 900 (EUR 2 per minute or part thereof + local call charge)

MONITORI ON MARKET SQUARE

Mon to Fri 09.00–18.00 and Sat 10.00–15.00
Aurakatu 8 | KOP-kolmio, FI-20100 Turku
https://www.turku.fi/monitori


Monitori is a tourist information office that accepts cash, cards, gift vouchers and Tyky bracelets as payment. Other means of payment, such as Smartum and Virikeseteli vouchers, are accepted at Lippupiste full service outlets.
Contacts
Further information and interview requests:

Managing director Liisa Ketomäki
tel. 040 740 6200
e-mail liisa.ketomaki@tmj.fi

About Turun Musiikkijuhlat / Turun Musiikkijuhlasäätiö sr
Turun musiikkijuhlat on Suomen vanhin yhtäjaksoisesti toiminut musiikkifestivaali. Festivaalin perustajana oli vuonna 1960 Turun Soitannollinen Seura. Monipuolinen kaupunkifestivaali tarjoaa yleisölleen korkeatasoista musiikkia, mm. suuria orkesterikonsertteja, kamarimusiikkia, resitaaleja, jazzia, ulkoilmatapahtumia sekä konsertteja lapsille. Taiteellisena johtajana toimii kapellimestari ja sellisti Klaus Mäkelä. Varsinaisen festivaalin lisäksi Turun musiikkijuhlat järjestää konsertteja ja tapahtumia kaikkina vuodenaikoina, yhteensä n. 30-50kpl vuosittain. www.turunmusiikkijuhlat.fi