Ilmarinen expands its real estate investments in the US
Ilmarinen and New York Life Insurance Company have agreed on a strategic partnership in US real estate investments. The newly formed joint venture will become a long-term investor in US commercial property.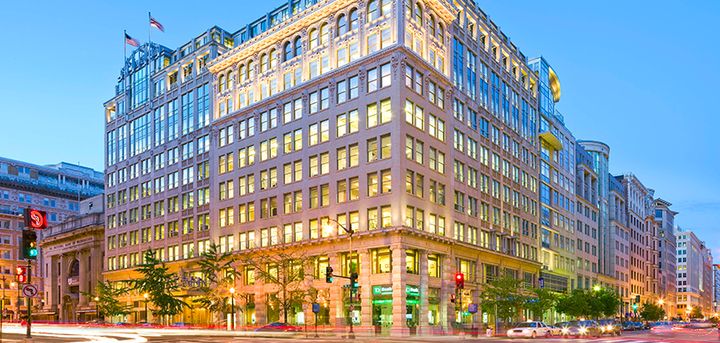 The first investments include six office properties in Boston, Washington D.C., Charlotte, San Francisco, Los Angeles and Orange County. The combined value of the portfolio is around USD 620 million. The goal is to roughly double the volume of the joint venture's real estate investments in the coming years.
"The purchased properties represent a geographically diversified portfolio in growing metropolitan areas on both the East and West Coast of the United States. Our investments will focus on office properties that are technically sound and functionally modern with good occupancy rates," says Mikko Antila, Ilmarinen's Portfolio Manager in charge of international real estate investments.
Ilmarinen's share of the joint venture is 49 per cent and New York Life's is 51 per cent. New York Life Real Estate Investors, a division of NYL Investors LLC, is responsible for the management of the joint venture.New York Life is the largest mutual life insurance company in the United States and manages more than USD 534 billion in investment assets, including over USD 51 billion in real estate assets, as of June 30, 2017. [1]
"The strategic partnership with a traditional and respected institutional investor offers us a strong foundation to expand our investments in US real estate markets. The partnership offers us deep insight into local commercial property markets," says Antila.
This new real estate collaboration supports Ilmarinen's investment strategy which aims at improving the international diversification of its real estate investments. In recent years, Ilmarinen has invested in the US housing market and in an office property in the greater Washington D.C. area. In addition to Finland, the company has European direct real estate investments in Germany, Belgium and the Netherlands.
The value of Ilmarinen's real estate investments comes to almost EUR 4.4 billion, of which foreign real estate investments account for approximately 16 per cent. However, real estate investments in Finland form the core of Ilmarinen's real estate portfolio also in the future, and domestic real estate investments are growing as well. In the next few years for esample, Ilmarinen will have one thousand new apartments built in Helsinki metropolitan area.
For further information, please contact:
Mikko Antila, Portfolio Manager, tel. +358 50 5779066
[1] Assets under management includes assets of investment advisors affiliated with New York Life Insurance Company and assets under administration, including Retail Annuities.
Kuvat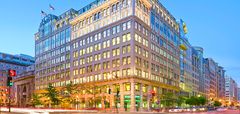 Tietoja julkaisijasta

Ilmarinen
Porkkalankatu 1
00018 ILMARINEN (HELSINKI)
010 195 000
http://www.ilmarinen.fi
Ilmarinen's task is to ensure that our customers receive the pension they earned from employment. Backed by approximately 590 experts in the field, we promote a better working life and thus help our customers succeed. In total, we are responsible for the pension cover of almost 900,000 people. Almost one third of Finnish companies are our customers and we have investment assets of more than EUR 38 billion to cover pension liabilities.
For more information, please visit: www.ilmarinen.fi
Tilaa tiedotteet sähköpostiisi
Haluatko tietää asioista jo ennen kuin ne uutisoidaan? Kun tilaat tiedotteemme, saat ne sähköpostiisi yhtä aikaa suomalaisen median kanssa. Tilauksen voit halutessasi perua milloin tahansa.
Lue lisää julkaisijalta Ilmarinen
Uutishuoneessa voit lukea tiedotteitamme ja muuta julkaisemaamme materiaalia. Löydät sieltä niin yhteyshenkilöidemme tiedot kuin vapaasti julkaistavissa olevia kuvia ja videoita. Uutishuoneessa voit nähdä myös sosiaalisen median sisältöjä. Kaikki STT Infossa julkaistu materiaali on vapaasti median käytettävissä.
Tutustu uutishuoneeseemme