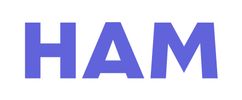 In the exhibition Between Objects, Estonian artists present their interpretations of works from HAM's collection
The exhibition Between Objects presents artworks acquired for HAM's collection over the past 10 years, in dialogue with artworks by contemporary artists from Estonia. The exhibition is based on a gamified method developed by Curator Denis Maksimov where he has invited five Estonian artists to each respond to a work from the HAM collection by choosing an existing artwork of their own to be exhibited alongside the collection piece.
The artists connected by the dialogue between works are Pekka Niittyvirta and Taavi Suisalu, nabbteeri and Sigrid Viir, Maiju Salmenkivi and Merike Estna, Azar Saiyar and Flo Kasearu, and Sauli Sirviö & Johannes Rantapuska and Edith Karlson. Through their own artworks, the Estonian artists present interpretations of the pieces from HAM's collection. The artists' responses might have focused on the work's content or perhaps a colour, a shape, or anything else in the object itself.
The works in the exhibition feature various kinds of content and shapes: the artists study technologically supported means of observation, memory, storytelling and people's connections to different places. Instead of a thematic framework, the idea tying the exhibition together is its focus on works of art as objects. Maksimov's exhibition concept is connected to attempts to think beyond human-centrism, with a focus on the agency of objects and their interaction. Similarly, the audience is encouraged to look at the works in new ways and focus on the act of looking at artworks.
Between Objects will be displayed in the museum's HAM mix gallery, which features exhibitions curated with collection pieces as a starting point. The aim of the gallery's exhibitions is to form a living interaction between the collections and current issues and curatorial practices. In emphasising the dialogical nature of art, the exhibition introduces the idea of extended locality as a context for HAM's collection. Contemporary artists in Finland and Estonia live and work close to each other, sharing neighbouring cultural and societal realities on different sides of the Gulf of Finland.
The exhibition is realised in collaboration with the Temnikova & Kasela Gallery in Tallinn.

Between Objects / HAM Helsinki Art Museum 4 February – 29 May 2022
Press photos:
www.hamhelsinki.fi/en/ham-info/media-bank/ (password: hammedia)
HAM Helsinki Art Museum
Tennispalatsi, Eteläinen Rautatiekatu 8
FI-00100 Helsinki
Open: Tue 10.00–17.30, Wed–Sun 11.30–19.00, closed on Mon
Free admission
Contacts
Curator Saara Karhunen, HAM, tel. +358 40 484 9571, saara.karhunen@hel.fi
We will not be holding a press conference for the exhibition. Advance visits by the media: Press Officer Karri Buchert, tel. +358 50 304 6707, karri.buchert@hel.fi

Images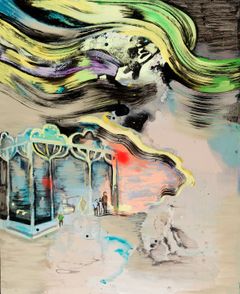 About Helsingin kaupunki, kulttuurin ja vapaa-ajan toimiala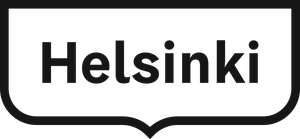 Helsingin kaupunki, kulttuurin ja vapaa-ajan toimiala
https://www.hel.fi/kulttuurin-ja-vapaa-ajan-toimiala/fi/
HAM Helsinki Art Museum
HAM Helsinki Art Museum looks after an art collection that belongs to the people of Helsinki, which includes over 9,000 individual works of art. HAM maintains and accrues this art collection, which also includes the city's public artworks. In its domestic and international exhibitions held at Tennis Palace, HAM showcases modern and contemporary art. HAM Helsinki Art Museum
Subscribe to releases from Helsingin kaupunki, kulttuurin ja vapaa-ajan toimiala
Subscribe to all the latest releases from Helsingin kaupunki, kulttuurin ja vapaa-ajan toimiala by registering your e-mail address below. You can unsubscribe at any time.
Latest releases from Helsingin kaupunki, kulttuurin ja vapaa-ajan toimiala
In our pressroom you can read all our latest releases, find our press contacts, images, documents and other relevant information about us.
Visit our pressroom