International Alvar Aalto Researchers' Network Seminar focuses on the heritage and future of modern architecture
The new Aalto2Museum Centre opening in Jyväskylä, Finland, at the end of May 2023, will be the venue on 14.–15.6.2023 for a seminar tackling current issues on modern architecture, as well as celebrating the 125th anniversary of the birth of Alvar Aalto. World-class speakers at the 5th Alvar Aalto Researchers' Network Seminar "Whose Modernism?" include international award-winning film director Klaus Härö, other distinguished keynote speakers and 36 Call for papers presentations from around the world.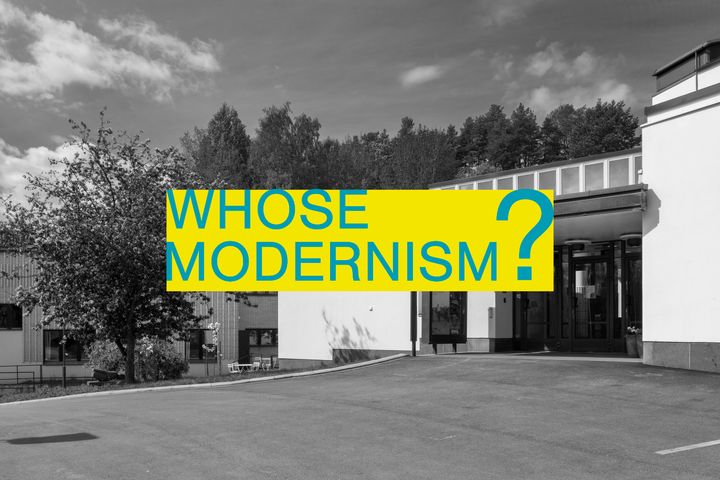 "Modern architecture is ageing rapidly. Architecture that was still called 'new' relatively recently is now becoming old. Modernism is now a category of built heritage rather than new-build construction. The seminar urges attendees to ponder how we might determine who is involved, and indeed who should be involved, in interpreting its historical and contemporary meanings as well as making decisions concerning its future" reflects Dr Sofia Singler, Research Fellow at the University of Cambridge, from the seminar steering group.
Facing the fundamental questions of modern architecture
At the 5th Alvar Aalto Researchers' Network Seminar in June, we will discuss not only the designers of modern architecture, but also all other stakeholders connected to the creation processes, critical discussion, use, funding and preservation. Simply put, who participates, and for whom would it be important right now to participate in the planning, protection and preservation of the heritage of modern architecture?
The two-day seminar seeks responses through three main themes: Intent, Authorship and Legacy. The seminar language is English. Who were the end users in the last century, who are they today? Are questions related to authorship still relevant today? What are the criteria for nominating sites of modern architecture on UNESCO's World Heritage List?

These are just a few questions to start with, to be continued with further questions, discussion, additional programme and international perspectives on modern architecture at Aalto2 in Jyväskylä on 14.–15.6.2023. All professionals, researchers and friends of modern architecture, art history and culture are welcome to Jyväskylä to tackle questions important to modern architecture. The City of Jyväskylä is the main partner of the event.
What Researchers´ Network?
The Alvar Aalto Researchers' Network is an international collaboration that serves as a channel for discussion and cooperation between Alvar Aalto researchers. Through the network, research topics of interest to Aalto research are brought to the fore. The network is managed by the Alvar Aalto Academy, which is part of the Alvar Aalto Foundation.
Event: 5th Alvar Aalto Researchers' Network Seminar "Whose Modernism?"

Time: 14.–15.6.2023
Location: Aalto2 Museum Centre, Alvar Aallon katu 7, Jyväskylä
Tickets: Early bird €144 (30.1.–15.3.2023)
Student: €50 (30.1.–15.6.2023)
Virtual: €0 (free)
Contacts
Nina Heikkonen
Programme manager, Alvar Aalto Foundation
+358 44 500 1257
nina.heikkonen@alvaraalto.fi


Aila Svenskberg
Communications, Editor, Alvar Aalto Foundation
+358 40 659 1930
aila.svenskberg@alvaraalto.fi

About Alvar Aalto -säätiö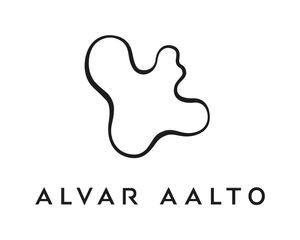 Alvar Aalto -säätiö
JYVÄSKYLÄ ja HELSINKI
040 135 6210
https://www.alvaraalto.fi
Alvar Aalto -säätiö toimii paremman arkiympäristön ja muotoilukulttuurin hyväksi lähtökohtanaan Alvar Aallon ja hänen elämäntyönsä humanistiset ja ekologiset arvot. Alvar Aalto -museo, säätiön osana, pitää yllä ja kartuttaa kokoelmiaan ja arkistojaan sekä tuottaa monipuolisia yleisön- ja asiantuntijapalveluita.
Subscribe to releases from Alvar Aalto -säätiö
Subscribe to all the latest releases from Alvar Aalto -säätiö by registering your e-mail address below. You can unsubscribe at any time.
Latest releases from Alvar Aalto -säätiö
In our pressroom you can read all our latest releases, find our press contacts, images, documents and other relevant information about us.
Visit our pressroom