INVITATION to a press conference on Tuesday, 8 November at 10 am: Opening of the Collection Kakkonen exhibition at EMMA – Espoo Museum of Modern Art
Collection Kakkonen presents the extensive collection of art and design assembled by the he Finnish patron and businessman, Kyösti Kakkonen. The exhibit is installed in a purpose-built new gallery space at the Exhibition Centre WeeGee. You are cordially invited to the press conference.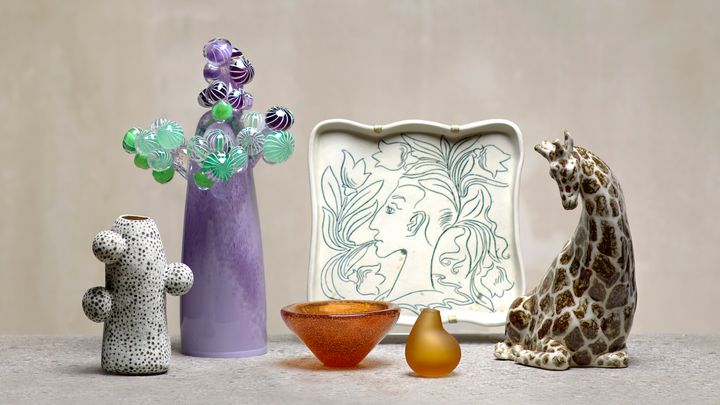 EMMA takes pleasure in presenting the new Collection Kakkonen exhibition to the media on Tuesday, November 8, 2022, at 10 am. You are welcome to attend either online or on-site at EMMA – Espoo Museum of Modern Art. The event will be in Finnish.
During the event, EMMA's Executive Director Pilvi Kalhama will interview Kyösti Kakkonen, curator of the exhibition Aura Vilkuna and Cultural Director of Espoo City, Susanna Tommila. Members of the media are welcome to visit the exhibition individually before the start of the conference, after 9:30 am.
Interviews can be arranged both remotely and on-site at EMMA. Please send any additional inquiries, interview requests and registrations to EMMA's Marketing & Communications Designer Iris Suomi by Friday, 4 November: iris.suomi@emmamuseum.fi, tel. +358 44 760 1930.
You are welcome to take part in the press conference on Zoom via this link. The media will have the opportunity to present questions in the chat box of the live stream.
Collection Kakkonen, 10 November, 2022–
Kyösti Kakkonen's extensive private collection was assembled over many decades and comprises over 10,000 works, roughly 1,300 of which are on long-term loan at EMMA. The Collection Kakkonen exhibition opening at EMMA features a curated selection of around 600 works providing a unique overview of Finnish glass and ceramic art.
The exhibition is a collaboration between Kyösti Kakkonen, EMMA and the City of Espoo and it has been curated by EMMA's curator Aura Vilkuna.
The exhibition features works by the following artists: Alvar Aalto, Jasmin Anoschkin, Arttu Brummer, Rut Bryk, A. W. Finch, Kaj Franck, Liisa Hallamaa, Annikki Hovisaari, Friedl Holzer-Kjellberg, Alma Jantunen, Birger Kaipiainen, Joonas Laakso, Tyra Lundgren, Aino Marsio-Aalto, Francesca Mascitti-Lindh, Toini Muona, Gunnel Nyman, Aimo Okkolin, Johannes Rantasalo, Heini Riitahuhta, Kristina Riska, Yrjö Rosola, Kyllikki Salmenhaara, Antti Salmenlinna, Markku Salo, Timo Sarpaneva, Michael Schilkin, Aune Siimes, Kim Simonsson, Nanny Still, Gerda Thesleff, Raija Tuumi, Oiva Toikka, Kati Tuominen-Niittylä, Helena Tynell and Tapio Wirkkala.
About EMMA – Espoo Museum of Modern Art
EMMA – Espoon modernin taiteen museon kokoelma- ja näyttelytoiminta profiloituu kotimaiseen ja kansainväliseen modernismiin, nykytaiteeseen sekä designiin. EMMA sijaitsee Espoon Tapiolassa, professori Aarno Ruusuvuoren suunnittelemassa betoniarkkitehtuuria edustavassa Näyttelykeskus WeeGeessä. Näyttelytilat ovat pinta-alaltaan Suomen suurimmat, ja pelkistetty moderni arkkitehtuuri tukee EMMAn, Saastamoisen säätiön ja Tapio Wirkkala Rut Bryk Säätiön kokoelmien sekä vaihtuvien näyttelyiden kokemuksellista esittämistä. Tervetuloa!
@emmamuseum