Is TikTok replacing children's morning cartoons? DNA's statistics reveal a data spike indicating that the app has changed morning routines
TikTok, a relatively new social media application, is already one of the top users of data with its current number of users. This is revealed by DNA's statistics. The high data consumption is explained by the app's way of transmitting a continuous video stream. TikTok's user profile is young, and it's also the only social media app that shows a clear spike in usage between 7 a.m. and 8 a.m.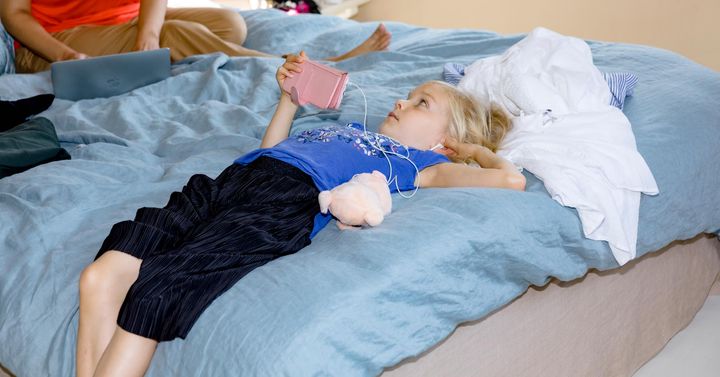 According to DNA's recent schoolchild survey*, one in five parents of 5–12-year-old children report that their child uses TikTok daily or several times a week. The share of 5–12-year-olds has grown by 9 percentage points compared to last year. Among 13–16-year-olds, the growth is even faster, as the corresponding share of users in this age group was 62%, which is an increase of 26 percentage points compared to last year.
Another DNA study, which investigated digital lifestyles*, reveals that the use of the application is even more common among 16–24-year-olds. Up to 71% of them say they use TikTok daily. The share of 25–34-year-olds is 19%, and well below 10% in older age groups.
TikTok can therefore be considered extremely popular among children, adolescents and young adults. Mobile data usage statistics show that there's a clear spike for TikTok between 7 a.m. and 8 a.m. on weekday mornings. It's likely that many users open TikTok soon after waking up.
"The data shows a clear change in adolescents' morning routines in particular. TikTok is a service clearly favoured by schoolchildren and adolescents and, in some families, it may have taken over as children's favourite morning entertainment instead of the previous number one: cartoons. Many families are surely familiar with mobile phones at the breakfast table. At least, that's how it is with my offspring," says Jarno Haikonen, VP, Broadband and TV Business, DNA.
Mobile data consumption grew by 30% in a year — "There's no reason to expect a change to this trend"
Haikonen believes that the applications of the future will use more and more data. As Finns start using these applications in a wider manner, new solutions, such as 5G, are necessary to ensure the functioning of the apps. In the long run, the capacity of the existing networks could not withstand a huge growth leap in the amount of mobile data.
"We cannot even imagine what kind of services will be available in 5–10 years' time. When we look back, we could not have not predicted a service like TikTok 5–10 years ago. However, statistics show that new services will keep using more and more data. Therefore, there's no reason to assume that this trend will change."
Based on a recent report by international research company Tefficient*, the amount of mobile data used in DNA's network in 2020 was 30% higher than the previous year, while in 2019, the growth from the previous year was only 23%. DNA's customers used the world's second largest amount of data per subscription in 2020: on average, 34.8 gigabytes per month, compared with 27.2 gigabytes the year before.
The result shows that the growth of data volumes has increased notably in one year and, according to Haikonen, this reflects a trend in which entertainment is increasingly moving away from traditional TV and on to other platforms.
For a long time, operators have been preparing for an increase in data volumes by expanding their networks, increasing their capacity and deploying new technologies. However, Haikonen reminds consumers that in order to operate services that use an increasing amount of data, the technology that consumers use must also be up-to-date.
"As the volume of used data continues to grow like this, we must also ensure that the terminal devices are up-to-date. A good connection speed requires both a 5G subscription and a mobile device with 5G capabilities. As a summary: apps of the future will also require devices of the future."
*) Links to press releases regarding the studies:
Press release on DNA's schoolchild study (in Finnish)
Press release on DNA's digital lifestyle study (in Finnish)
Press release on Tefficient's report (in English)
Further information for the media:
Jarno Haikonen, VP, Broadband and TV Business, DNA Plc, tel. +358 44 044 2058, jarno.haikonen@dna.fi
DNA Corporate Communications, tel. +358 44 044 8000, communications@dna.fi
About DNA Oyj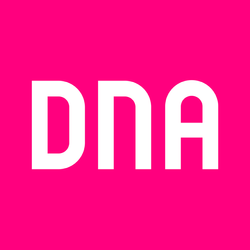 DNA Oyj
PL 10
01044 DNA
http://www.dna.fi
DNA is one of the leading telecommunications companies in Finland. We want to make our customers' daily lives less complicated. We offer connections, services and devices for homes and workplaces, contributing to the digitalisation of society. DNA's customers are continuously among the world mobile data usage leaders. DNA has about 3.6 million subscriptions in its fixed and mobile communications networks. The company has been awarded numerous times as an excellent employer and family-friendly workplace. In 2020, our total revenue was EUR 934 million and we employ about 1,600 people around Finland. DNA is a part of Telenor Group, a leading telecommunications company across the Nordics. More information: www.dna.fi, Twitter @DNA_fi, Facebook @DNA.fi and LinkedIn @DNA-Oyj.