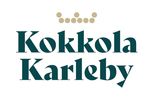 Kokkola Material Week is in for a record audience
Kokkola Material Week will be held this year as a hybrid event in November. The conference includes a series of free events that are taking place at Tullipakkahuone and at the City Hall. Interesting picks from the programme can be watched in the webcast every day. The newest addition to Kokkola Material Week is the fair held as a side event and carried out in collaboration with KPK Events.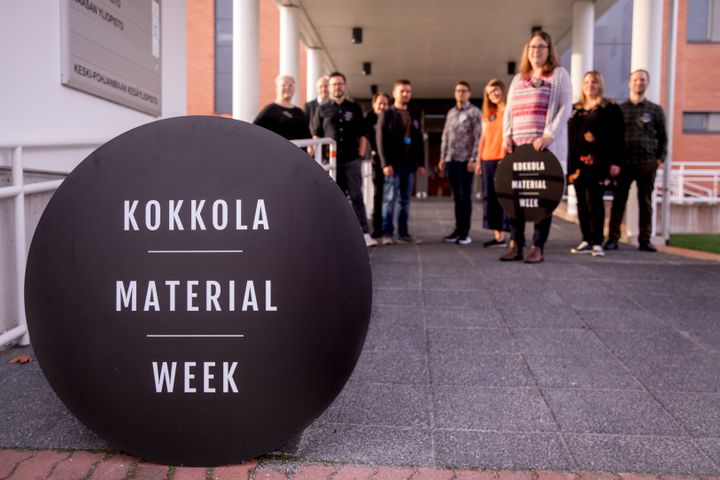 - Despite the uncertainty caused by the pandemic, we are in for a record audience and expanding the event. We have altogether 12 organizations involved in organizing the event, and together we have, once again, put together a really interesting and up-to-date programme. We want to show the world that Kokkola and Bio Valley are at the centre of building the future, says coordinator Anu Rantamäki from the Kokkola University Consortium Chydenius.
The international conference, mainly held in English, will provide an up-to-date overview of research and future development within the chemical industry, bio economy and mineral economy. Topics this year include hydrogen technology and chemical energy storage, ecosystems, energy solutions for the chemical industry, battery cluster, future needs of competence and work force in the mining and battery industry, and the potential of the bio economy in manufacturing bio-based chemicals.
Kokkola Material Week is a series of free seminars aimed at researchers, enterprises, decision-makers, students, regional developers, financiers and others interested in the field. There will also be a traditional public event.
The arrangements are planned in co-operation with Biovalley Cluster, Centria University of Applied Sciences, Geological Survey of Finland GTK, Regional Council of Central Ostrobothnia, Kokkola Industrial Park, City of Kokkola, KOSEK Kokkolanseudun Kehitys Ltd, Kokkola University Consortium Chydenius, KPedu, KPK Events, Natural Resources Institute Finland, Media Center Lime, University of Oulu and ELY Centre Ostrobothnia.

More information:
Anu Rantamäki,
Coordinator,
Kokkola University Consortium Chydenius
+358 40 8247 012,
anu.m.rantamaki@jyu.fi
Picks from the programme
Monday 15 Nov. Future electricity and hydrogen reforms are discussed at the opening seminar at Tullipakkahuone. Among speakers are Hanna Kalenoja, Senior Advisor at Tieliikenteen Tietokeskus Oy, Perttu Pölönen, a visionary chosen among the 35 most promising innovators in Europe, and Matti Malkamäki, CEO of Aurelia Turbines.
Tuesday 16 Nov. GeoKokkola at Kokkola City Hall. Competence and education are discussed by Johanna Särkijärvi from the Ministry of Economic Affairs and Employment and Pekka Tanskanen from Keliber Oy. The second topic of the day is the Battery Cluster and among the speakers we have David Robinson from Neometals and Ville Huhtanen from Northvolt. The programme is completed by the third section of the day on Subcontracting Chains.
In the evening, companies will have the opportunity to network and mingle at the Industry MeetingPoint event at the City Hall.
Wednesday 17 Nov. ReKokkola Day will focus on energy solutions for the chemical industry today and in the future. Tuomas Tikka from the Chemical Industry Federation of Finland will talk about the chemical industry climate roadmap and the future needs and technologies that are needed in order to achieve carbon neutrality. Miika Uusitalo from Yara representing companies in the Kokkola Industrial Park talks about the responsible solutions made by his organization. The second theme of the day is the Ecosystem Agreement from a local perspective, which is discussed for example in a panel discussion on battery chemistry. During the day, a closing seminar of the Waterpro project will be held and the research results of the project will be presented.
The day ends with Team Finland's event, especially aimed at SMEs. The event is held in Finnish.
Thursday 18 Nov. BioKokkola – the topics of the day include Biogas, Peat, Biochemicals and Ecosystems in sustainable bio economy. We will hear about decentralized energy production on farms, new ways of using peatlands and new research on natural products. Saija Rasi from Natural Resources Institute Finland, Juha Ovaskainen from the Geological Survey of Finland GTK and Maria Svinhufvud from Innomost are among the speakers.
The entire Kokkola Material Week programme:www.materialweek.fi
WE WISH YOU WARMLY WELCOME TO KOKKOLA!
About Kokkolan kaupunki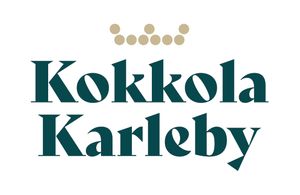 Kokkolan kaupunki
67101 KOKKOLA
Puh. 06 8289 111, kokkola@kokkola.fi
https://www.kokkola.fi
Kokkola. Meillä on laajempi horisontti
Kokkolan kaupunki on Keski-Pohjanmaan kaksikielinen maakuntakeskus, jossa asukkaita on noin 48.000. Kokkolan elinkeinoelämän veturi on kansainvälisestikin merkittävä kemianteollisuuden keskittymä, jota täydentävät Suomen suurin raideliikenne- ja panamaxsatama sekä monipuolinen yritystoimijoiden verkosto. Myös monipuoliset tapahtumat, matkailu ja loma-asuminen tuovat kaupunkiin kävijöitä.
Kuningas Kustaa II Aadolf perusti Kokkolan kaupungin 400 vuotta sitten Pohjanlahden rannalle. Meri on tuonut mukanaan vahvat kaupan ja logistiikan perinteet merenkulusta ja laivanrakennuksesta teollisuuteen ja sivistykseen. Sijainti meren ja lentoyhteyksien äärellä, pääradan ja E8-tien varrella varmistaa niin ihmisten, tavaroiden kuin ideoidenkin liikkuvuuden.