Kreate Group's joint venture KFS Finland has completed the acquisition of NordPile Oy
KFS Finland Oy, which is equally owned by Kreate Group Plc and the global Keller Group plc, announced on 8 September 2021 that it has signed an agreement concerning the acquisition of NordPile Oy. The acquisition was completed on 24 September 2021 after the usual preconditions were met.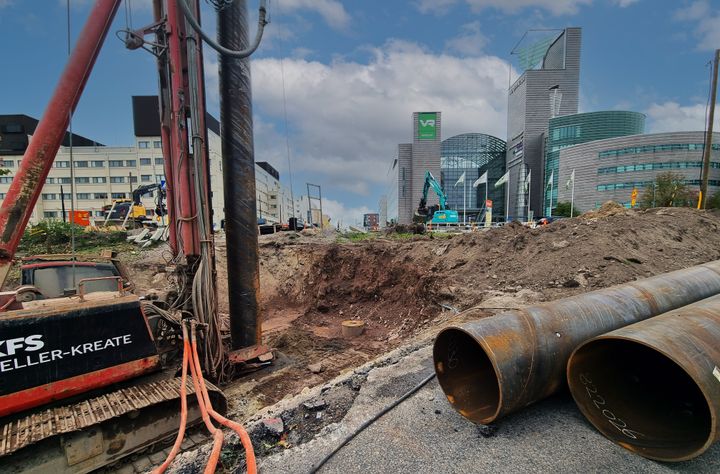 KFS Finland and NordPile are leading Finnish companies in special foundation construction. In the Finnish market, KFS Finland is the market leader in large-diameter drilled piles and NordPile is one of the leading companies in smaller-diameter drilled piles and in driven piles.
– With this acquisition, we are significantly strengthening our market share in special foundation construction in Finland. By combining our strong know-how and operations, we are able to offer an even more comprehensive range of services, particularly in demanding foundation construction projects, says Tommi Hakanen, CEO of KFS Finland.
Following the acquisition, KFS Finland employs nearly 100 professionals in special foundation construction. In 2020, KFS Finland's revenue was EUR 43 million, and NordPile's revenue was EUR 14 million.
For more details, please see the 8 September announcement.
About Kreate Group Oyj

Kreate Group Oyj
Haarakaari 42
04360 Tuusula
https://kreate.fi/
Kreate Group is one of the leading infrastructure construction companies in Finland. The company offers solutions for bridges, roads and railways, environmental and ground engineering, circular economy and geotechnical needs. As a specialist in demanding projects, Kreate focuses on comprehensive quality and cost-effectiveness. The group's revenue was approximately EUR 235 million in 2020 and the company has over 400 employees. Kreate Group is listed on Nasdaq Helsinki.