Lactose intolerance and veganism boost explosive popularity in oat products
Two out of three people suffer from lactose intolerance, globally. The explosive growth in sales of oat products is also explained by the growing popularity of vegan diet. In many ways, Finland is a pioneer in oat products. Measured by value, Finland is the world's second largest exporter of oats. In addition to innovations such as pulled oats, the world's first gin-based oat liqueur, Arctic Blue Oat, has now entered stores.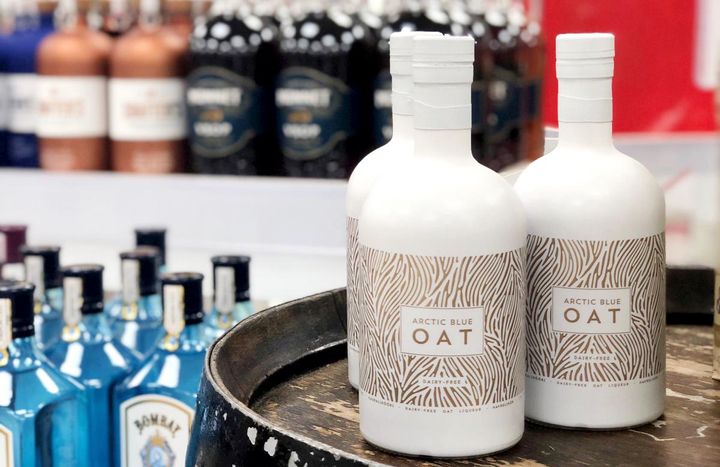 Lactose intolerance is estimated to affect two third of the world's population. The phenomenon varies from country to country. In some Asian countries, such as Japan and African countries, as many as 90 percent are lactose intolerant. In northern Europe, about five percent of the population is lactose intolerant. Finland is an exception from a European point of view - one in five of us gets stomach symptoms from cow's milk. As awareness of the link between lactose intolerance and gastrointestinal symptoms such as flatulence, edema and abdominal pain increases, so does the demand for and supply of milk substitutes. The phenomenon is global. Finland is the world's second largest exporter of oats and oat products after Canada, worth EUR 76 million in terms of exports. Finland accounts for 11 per cent of world oat exports and Sweden for six per cent.

Oat liqueur on ships and in stores

Now on the market is a new adult oat drink – Arctic Blue Oat. The manufacturer of the novelty drink is Arctic Blue Beverages Oy, the company behind the award-winning Arctic Blue Gin. Launched in early June in Finland, the world's first gin-based oat liqueur is now available in more and more Alko stores and Viking Line ferries. "Reception in our distribution channels has been enthusiastic, all the way to Japan. The time is ripe for developing and launching an oat-based gin liqueur," says Valtteri Eroma, CEO of Arctic Blue Beverages. Arctic Blue Beverages has oat expertise on the company's Board of Directors. A member of the Board, mr. Tuomas Kukkonen, is the former CEO of the oat products company Kaslink.

Oats challenge milk, almonds and soy

Globally, the market for alternatives to cow's milk has doubled in the last five years from around € 10 billion to € 20 billion. In Finland, the Finnish retail chain K Group's growth in vegan products has been more than 30 percent per year in the last two years. In recent years, the retail chain S Group's vegan product sales have grown by an average of more than 20 percent per year and more than doubled in four years. Last year, the volume of oat-based beverages increased by a third. In addition to traditional dairy products, oats also challenge soy and almond drinks. The world market for milk-replacing oat drinks was € 3.5 billion last year. The market is estimated to grow at an annual rate of less than ten percent until 2027. The market for milk-replacing oat products is growing particularly fast in Europe and the United States, where growth has been in the triple digits for two years in a row. Oat drinks are expected to become the largest plant-based raw material in its product group - past soy and almond - exceeding $ 1 billion in sales over the next five years. Against this background, it is not surprising that in May 2021, the Swedish oat drink manufacturer Oatly was listed on the New York Stock Exchange with a valuation of as much as EUR 8.25 billion.

Veganism is catching on in Europe and America
The number of people following a purely plant-based vegan diet is growing in Europe and North America. This is expected to increase demand for plant-based foods and beverages, such as oat beverages, in the coming years. The popularity of veganism can be viewed, for example, on the basis of google searches, which, according to The Economist, have tripled in the last five years in Britain, Germany, France and Australia. Vegan diet is trendy. Thus, the number of consumers who occasionally use vegan products is diverse compared to those who strictly follow a vegan lifestyle. In Britain, for example, there are less than a million vegans. Of these, there are twice as many women as men. In Finland, about one percent of the population are following a vegan diet. The number of people interested in vegetarian food is many times higher.
Indeed, the growing popularity of oat products can be explained not only by lactose intolerants, but also by consumers who reduce animal products in their diets - and adding new meat and milk substitutes.
For example, in Latin America and the Middle East and Africa, the prevalence and awareness of plant-based milk alternatives is still low. In contrast, in Europe, North America and some Asian countries, such as Japan, the strong launch of non-dairy oat drinks has also opened up export markets for oat-based alcoholic beverages. "Now is our time to strike," says CEO Eroma.
Sources:
Global Oat Market Overview (IndexBox AI Platform)

Accelerated Demand for Healthy Food Emerges As a New Driver for the Global Oats Market (Global Trade)
Lactose Intolerance by Country (Procon.org)
Oat Milk Market Size, Share & Trends Analysis Report By Product (Plain, Flavored), By Source (Organic, Conventional), By Application (Food, Beverages), By Region (Europe, APAC, North America), And Segment Forecasts, 2020 - 2027

Global Market Study on Oat Milk: Increasing Lactose Intolerance Driving Demand for Plant-based Milk Products (Persistence Market Research)
About Arctic Blue Beverages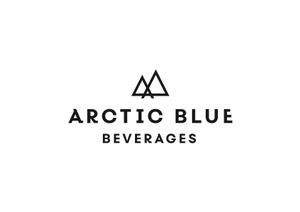 Arctic Blue Beverages
https://arcticbluebeverages.com
Arctic Blue Beverages is best known for its internationally award-winning products Arctic Blue Gin and Arctic Blue Gin Navy Strength. In addition, the Group's beverage selection includes distilleries and wines from Valamo Monastery, represented by its subsidiary Valamo Beverages Oy. Earlier in year 2021, Arctic Blue Beverages Oy has announced that they are launching their own tonic water and have started a product-cooperation together with Kouvolan Lakritsi Oy, the premium liquorice manufacturer.