Lamor strengthens its business growth capabilities – Zäl Rustom appointed as Head of Oil Spill Response Services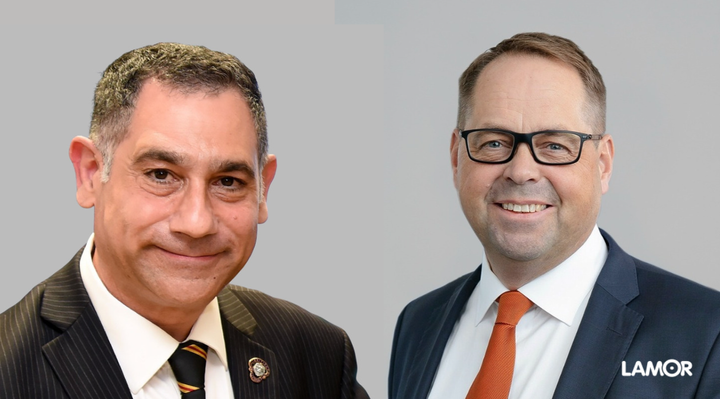 Lamor Corporation Plc Press Release 13 May 2022 at 11:15 a.m. EEST
Lamor strengthens its business growth capabilities – Zäl Rustom appointed as Head of Oil Spill Response Services
Lamor reinforces its product management and business growth capabilities. Zäl Rustom has been appointed as Lamor's Head of Oil Spill Response Services as of May 3, 2022. Zäl has earlier served for example as a Chief Executive Officer at Ambipar Response Ltd and as a Managing Director at Braemar Shipping Services plc. In addition, he has held management positions at Braemar Shipping Services plc and Hi-Bar (UK) Ltd.
"My aim is to build on the exceptional services already provided by Lamor to establish a world-class response service offering including trusted and reliable environmental response capabilities. The goal is to provide excellence for our clients in proactive and reactive environmental response services," says Zäl Rustom.
Zäl Rustom reports to COO Johan Grön. Johan started as Lamor's Chief Operating Officer and a member of the Management team in early May 2022. Johan strengthens Lamor's capabilities to expand the business and deliver yet more diverse environmental solutions efficiently and with high quality.
"I am delighted that Zäl, who has a strong industry background and track record in developing oil spill response service business, is joining Lamor's team. His role will be instrumental in taking us to the next level in respect to our response services offering. Zäl's leadership skills and experience will be needed to accelerate the offering expansion and support its global reach. I wish him all the success in his new role", says Johan Grön."
Further enquiries
Mika Pirneskoski, Lamor Corporation Plc, tel. +358 40 757 2151
Lamor in brief:
Lamor is one of the leading global providers of environmental solutions. Lamor provides its customers with equipment used for oil recovery, waste management and water treatment as well as versatile environmental solutions and services, such as clean-up and preparedness services related to oil spill response and oil spills, services for the treatment of waste and tailored and adapted water treatment solutions. Lamor operates together with its local partners, offering a wide selection of solutions, which can be tailored according to the needs of each customer, and aiming to clean the world, for which the company has worked since its incorporation. The company's share is listed on the Nasdaq First North Premier Growth Market Finland marketplace maintained by Nasdaq Helsinki under the trading code LAMOR. Further information: www.lamor.com
About Lamor Corporation Oyj