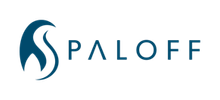 Leading Finnish fire safety operator Paloff Group joins forces with the leading Swedish fire protection specialist BST Group
Two subsidiaries of the leading Finnish fire safety operator Paloff Group, Paloff Sammutusjärjestelmät Oy and Paloff Insinööritoimisto Oy, have been acquired by the leading Swedish fire safety operator, BST group. The consolidated turnover of Paloff Group's two subsidiaries in the financial year 2021 was EUR 8 million with an EBIT of EUR 0.9 million, and they employed a total of 52 people. As part of the transaction, the shareholders of Paloff Group Oy have become shareholders in the BST group, whose annual turnover after the transaction is approximately EUR 100 million and the number of employees is approximately 510.
The companies will continue their business as their own units, under their own Paloff brand, the management of the companies and all employees will continue in their former jobs and the contact information of the companies will remain unchanged. No action is required from the companies' customers in this regard," says Jani Hämäläinen, who will continue as the companies' CEO.
"We believe that the fire safety industry will continue to develop positively, and this arrangement will enable Paloff to offer its own services in other Nordic countries as well. There is also a lot of expertise in the group that Paloff shall cross-benefit for the benefit of its customers. In addition, Paloff will have wider shoulders to grow its operations in Finland, not only through organic growth but also through acquisitions. Norvestor, a private equity fund specializing in growing and developing companies in the Nordics and the largest shareholder in the BST group, is making this growth possible", says Sammy Lindholm, Chairman of the Board of Paloff Group Oy.
"We are very pleased to have Paloff as part of our group to advance our Nordic expansion. Paloff forms a perfect platform for BST in the Finnish market and will continue to operate under its current brand and organization", says Peter Bühler, CEO of BST group.
Contacts
More information is given by:

Jani Hämäläinen (+358-44 337 8812),
Peter Bühler (+46-7600 10151) and
Sammy Lindholm (+358-400 900 933)

Subscribe to releases from Paloff Group Oy
Subscribe to all the latest releases from Paloff Group Oy by registering your e-mail address below. You can unsubscribe at any time.
Latest releases from Paloff Group Oy