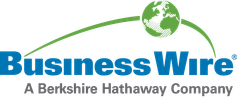 Lighting Manufacturer LTS Licht & Leuchten, Part of the Fargerhult Group, to Offer Selected Spot- & Downlights with Seoul Semiconductor's SunLike Series Natural Spectrum LEDs
Seoul Semiconductor, a global innovator of LED products and technology, announced that its SunLike Series natural spectrum LEDs, which implement light closest to the spectrum of natural sunlight, has been adopted for selected luminaires of LTS Licht & Leuchten GmbH, a German manufacturer of high-quality luminaires for hospitality, retail, and office applications.
This press release features multimedia. View the full release here: http://www.businesswire.com/news/home/20180316005206/en/
LTS Jett 100 spotlights equipped with SunLike LED technology (Photo: Business Wire)
LTS has adopted SunLike natural spectrum LEDs for selected products, including the Jett 100 and CSA 60 spotlights. A series of spotlights with a discreet and individual appearance, and clear, straightforward design lines, Jett spotlights harmoniously blend in with any type of retail application. The high color rendering and superior luminous intensity of these spotlights enable lighting designers to achieve accentuated arrangements in many different application scenarios. Since there are no UV or thermal emissions, these spotlights are especially suited for lighting of food products.
The CSA 60 luminaires are simple, yet effective recessed spotlights made from die-cast zinc that meet the highest demands of quality. These flexible luminaires can be rotated by 350° and the light head can be pivoted by 40°. Fitted with the latest LTS aluminum specular reflectors, the CSA 60 spotlights deliver optimum output and glare-free light for a wide range of applications.
Ewald Steinel, head of the product department of LTS, explained, "SunLike technology uses a purple LED chip in combination with an RGB-Phosophor. The generated spectrum comes closer to sunlight than any technology before. By improving the contrast, an ideal color perception is achieved. In addition, we can enhance our customers' mood, because SunLike does not influence the day / night rhythm of humans by reducing the blue light peak."
According to Caleb Won, executive VP of global marketing at Seoul Semiconductor, "The evaluation results and decision by LTS, as part of the Fargerhult Group, confirm Seoul's investment and belief in the SunLike LED technology. We expect SunLike LED technology to be integrated achieve synergy effects and contribute to the increase application of natural light LEDs."
About TRI-R technology
SunLike Series natural spectrum LEDs were co-developed by Seoul Semiconductor and Toshiba Materials. The combination of Seoul Semiconductor's optical semiconductor technology and Toshiba Materials' TRI-R Technology produces light that closely matches the spectrum of natural sunlight.. TRI-R is a registered trademark of Toshiba Material Co., Ltd.
About LTS Licht & Leuchten GmbH:
As a manufacturer of innovative and high-quality luminaires for hospitality, retail, and office applications, LTS has always offered tailor-made lighting solutions. We have made it our mission to respond to the many and varied requirements of our customers. Highly-specific demands that cannot be satisfied by our extensive product portfolio and wide range of options will be considered and realized by our LTS Manufactory, as required. In keeping with this philosophy, we equip selected spot- and downlights on special request with SunLike premium LED modules from Seoul Semiconductor. An overview of all luminaires offered can be found at: lts-light.eu.
About Seoul Semiconductor:
Seoul Semiconductor develops and commercializes light emitting diodes (LEDs) for automotive, general illumination, specialty lighting, and backlighting markets. As the fourth-largest LED manufacturer globally, Seoul Semiconductor holds more than 12,000 patents, offers a wide range of technologies, and mass produces innovative LED products such as SunLike – delivering the world's best light quality in a next-generation LED enabling human-centric lighting optimized for circadian rhythms; WICOP – a simpler structured package-free LED which provides market leading color uniformity, cost savings at the fixture level with high lumen density and allows design flexibility; NanoDriver Series – the world's smallest 24W DC LED Drivers; Acrich, the world's first high-voltage AC-driven LED technology developed in 2005, includes all AC LED-related technologies from chip to module and circuit fabrication, as well as multi-junction technology (MJT); and nPola, a new LED product based on GaN-substrate technology that achieves more than ten times the output of conventional LEDs. UCD constitutes a high color gamut display which delivers more than 90% NTSC.
For more information about Seoul Semiconductor, please visit http://www.seoulsemicon.com
# Trademarks
WICOP and Acrich are trademarks of Seoul Semiconductor Co., Ltd.
View source version on businesswire.com: http://www.businesswire.com/news/home/20180316005206/en/
Contact information
Europe
Seoul Semiconductor Europe GmbH
Ariane Heim
Tel: +49-(0)89-450-3690-0
Email: press.eu@seoulsemicon.com
or
North America
Seoul Semiconductor Inc.
Andrew Smith
Tel: +1 (901) 831-6614
Email: andrew.smith@seoulsemicon.com
or
Asia
Seoul Semiconductor Co., Ltd
Jake Jung
Tel: +82 070.4391.8270
Email: pr@seoulsemicon.com
or
LTS Licht & Leuchten GmbH
Julia Brauchle
Tel: +49(0)7542 9307-231
Email j.brauchle@lts-licht.de
Tietoja julkaisijasta
Business Wire
http://www.businesswire.com
For more than 50 years, Business Wire has been the global leader in press release distribution and regulatory disclosure.