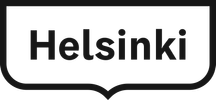 Mannerheimintie renovation project to begin next week – changing traffic arrangements
The renovation project will begin next week with preparatory work, such as the removal of the overhead contact lines of tramways and the construction of temporary traffic arrangements. Trams will be diverted to Runeberginkatu on Monday, 6 March.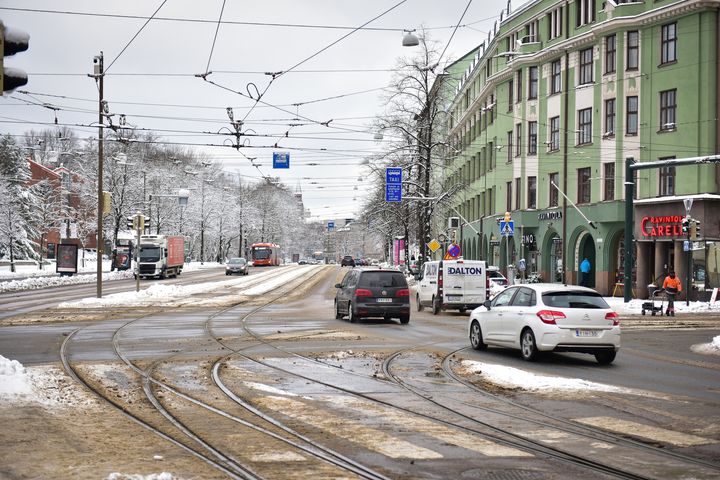 The renovation will be carried out in two phases. The first phase will begin with work on the section between Postitalo and the Opera House.
Preparatory work will be carried out before the actual construction work begins. During the week beginning on 6 March, the city will provide more detailed information about what kinds of changes there will be in traffic and when the construction site will take over driving lanes and other areas.
In the next few years, the street renovation project will affect traffic in the area in many ways, so it is a good idea to allow more time for your journeys and favour public transport whenever possible. The passage of motor vehicles will be possible throughout the project, using one lane in each direction.
Buildings can still be accessed
During the street renovation project, every building can be accessed, but the usual routes may change and journeys may take longer than usual. Detours will be signposted on the street. The location of the driving lanes in use and the traffic arrangements will change as the work progresses.
Changes to bus and tram routes from 6 March
Trams 4 and 10 and buses 63, 212, 213 and 400 will shift their route from Mannerheimintie to Runeberginkatu on 6 March. Other bus routes will continue to run along Mannerheimintie.
HSL will provide more details about the changes in public transport on its website hsl.fi and through other channels.
Information available through several different channels
You can follow the progress of the construction project through the following channels:
Alternative routes past the construction site
You can drive a motor vehicle through the Mannerheimintie construction site throughout the renovation project. However, we recommend using alternative routes, if possible. The map below shows some routes past the construction site.
Helsinki's largest street renovation project will be carried out in two parts
Mannerheimintie renovation project is estimated to be completed in late 2025. The construction site will also partly extend to the cross streets of Mannerheimintie.
The first to be renovated is the section between the Postikatu and Runeberginkatu streets in 2023–2024. In late 2024, with the first phase completed in terms of traffic, the work will continue between the Runeberginkatu and Reijolankatu streets.
The renovation project includes the replacement of the water pipes, power cables and other municipal infrastructure under the street as well as the tram tracks and the bridge across the Baana route, and the construction of one-way bicycle lanes on Mannerheimintie.
Mannerheimintie renovation project in numbers:
Time for pipeline renovation – The oldest water pipeline still in use on Mannerheimintie dates back to 1877.
Meanwhile, under the street – 2.3 km of new water pipeline and 3.1 km of new rainwater drains.
New rails – 2.6 km of new tram tracks.
Second-oldest bridge in Helsinki to be rebuilt – The Mannerheimintie bridge across Baana dates back to 1894.
Helsinki's largest street renovation project – The work area is approx. 2.8 km long and 102,000 m2 in area.
Yhteyshenkilöt
Liisa Taskila
Unit Manager, Project Construction
Urban Environment Division
tel. +358 9 3101 5368
liisa.taskila@hel.fi

Contractor
Ville Piironen
Site Manager
tel. +358 50 572 2143
ville.piironen@vmsuomalainen.fi

Tietoja julkaisijasta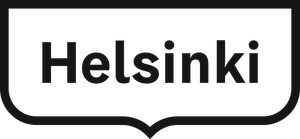 Helsingin kaupunki, kaupunkiympäristön toimiala
PL 58200, 00099 Helsingin kaupunki
09 310 2611
http://www.hel.fi/kaupunkiymparisto
Kaupunkiympäristön toimiala huolehtii Helsingin kaupunkiympäristön suunnittelusta, rakentamisesta ja ylläpidosta, rakennusvalvonnasta sekä ympäristöön liittyvistä palveluista.
Tilaa tiedotteet sähköpostiisi
Haluatko tietää asioista ensimmäisten joukossa? Kun tilaat tiedotteemme, saat ne sähköpostiisi välittömästi julkaisuhetkellä. Tilauksen voit halutessasi perua milloin tahansa.
Lue lisää julkaisijalta Helsingin kaupunki, kaupunkiympäristön toimiala
Uutishuoneessa voit lukea tiedotteitamme ja muuta julkaisemaamme materiaalia. Löydät sieltä niin yhteyshenkilöidemme tiedot kuin vapaasti julkaistavissa olevia kuvia ja videoita. Uutishuoneessa voit nähdä myös sosiaalisen median sisältöjä. Kaikki tiedotepalvelussa julkaistu materiaali on vapaasti median käytettävissä.
Tutustu uutishuoneeseemme