Milja Köpsi, a #mimmitkoodaa super woman, victorious in the Nordic Women In Tech competition – "Great recognition and boost for the entire community"
The #mimmitkoodaa program, which has already attracted more than 6,000 women, has received significant international recognition. Milja Köpsi, the super woman and face of the program, won the "Diversity Leader of the Year" series in the Nordic Women In Tech competition. Köpsi was the only Finn to bring home a victory in her series, but seven other acclaimed and influential Finnish women were also nominated. "Great work has been done in Finland. It warms my heart that the whole #mimmitkoodaa community now received this recognition," Köpsi rejoices.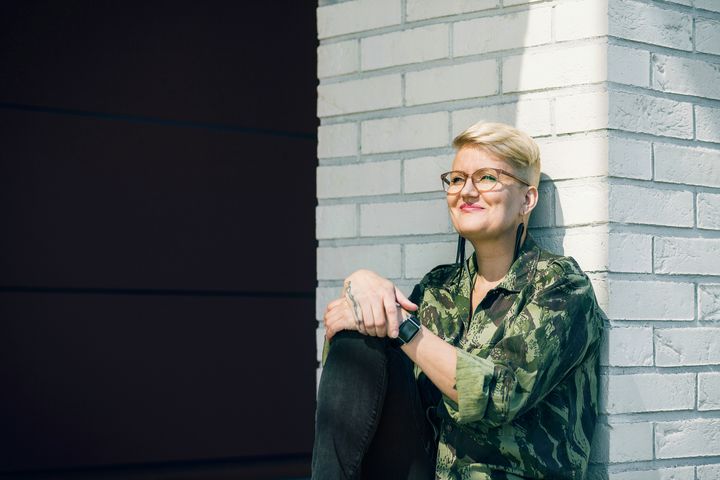 Press Release 16.11.2020
The #mimmitkoodaa program continues to gain a more prominent status as a leading project in Finnish technology and technological know-how. Already a year ago, the program received the EU Equality Prize and this autumn it was selected in the EU's Erasmus program as a benchmark for how women's participation in technology can be promoted in practice. Now #mimmitkoodaa Leader Milja Köpsi was awarded as the most significant equality influencer in the Nordic Women In Tech competition.
"We are very grateful for this acknowledgment. It shows that the work we have done has been effective and good. It shows that what we do really has an impact. It shows that it's not just pretty words, we are really getting results. Above all, this is a great recognition and boost for the whole community. I'm really happy, on everyone's behalf," Köpsi thanks all the women, the software and software-driven companies involved in the program, as well as many other actors.
The criteria for the award speak volumes. This is how the jury described Köpsi's work:
"Coming from a modest background, Milja has become a voice for thousands of adult women who have never received support or encouragement for their studies or work in technology. Her example is the classic 'you can do it' story."
Credit to both women and companies
The enthusiasm of women themselves is the starting point for everything, Köpsi stresses. At the same time, she reminds us why it has been possible for this enthusiasm to flourish.
"It's absolutely great that the member companies in the software industry have jumped in. It's fabulous that the companies have had the courage to tackle a topic that is also difficult. The industry itself has acknowledged that it has been challenging to get women involved and has set out to rectify the situation. The support of the companies, the training they provide has made everything concrete possible. The right workshops. Quality education. #mimmitkoodaa is a union of enthusiasm, competence and good will," Köpsi describes.
One of the corporate sponsors has been Accenture, whose activity is reflected in the fact that two Accenture employees were finalists in the Nordic Women In Tech Awards. Riikka Uimonen was a candidate in the Advocate of the Year series and Olesja Hännikäinen was nominated as the Initiator of the Year. Other Finnish candidates included Tespack's founder Caritta Seppä, Good Sign Ltd's founder Taija Engman, Enfuce's co-founder Denise Johansson, Katja Karhu from Accountor Finago and Islet Group's CEO Janina Luoto in the Digital Leader of the Year series.
Rasmus Roiha, CEO of the Finnish Software and E-business Association, which leads the #mimmitkoodaa program, is excited and moved by the victory of Köpsi and the whole program.
"Milja has done an incredible job for our program for three years. She has given her heart to the cause, and she is representative of all of the women involved. For this programme, I can't even imagine a more awesome Leader than Milja. The superlatives run out when I try to think about how to describe Milja and this victory," Roiha exclaims happily.
"At the same time I'm really happy on behalf of the whole software industry and, even more broadly, on behalf of the technology sector. The fact that so many skilled and influential Finnish women made it to the finals in a tight race tells a lot about the excellent work done in Finland and the kind of top women that we have working in technology. Next year, there will be even more awards for the wonderful work of Finnish women and the entire industry," says Roiha.
Köpsi also wants to focus on the future.
"Public attention means we can do more. We have an even better opportunity to influence society. We are reaching more and more women whom we can help move forward together," Köpsi envisions.
Further details:
Milja Köpsi, #mimmitkoodaa Program, Leader, +358 40 152 5154,milja@mimmitkoodaa.fi
Rasmus Roiha, CEO of the Finnish Software and E-business Association, +358 400 180434, rasmus@ohjelmistoebusiness.fi 
The Finnish Software and E-business Association is the only Finnish association in its field that actively offers high standard trainings, quality seminars, and interesting networking opportunities to its member companies. Our community helps over 600 companies to do their business easier, better, and more effectively.
Images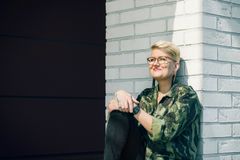 About Ohjelmisto- ja e-business ry
Ohjelmisto- ja e-business ry
Eteläranta 10
00130 HELSINKI
https://ohjelmistoebusiness.fi
Ohjelmisto- ja e-business ry on sitoutumaton alan edistäjä ja toimialavaikuttaja, joka uskoo softan parantavaan voimaan. Yhdistys on kasvuhakuisten ja yrittäjähenkisten ohjelmisto- ja verkkoliiketoimintaa tekevien yritysten johdon yhteisö. Toiminnallaan yhdistys luo parempia mahdollisuuksia alan yrittäjyyteen, vaikuttaa toimialaa koskevaan päätöksentekoon, edistää alan tutkimusta ja koulutusta sekä kehittää jäsenyritystensä liiketoimintaa. Tavoitteena yhdistyksellä on varmistaa Suomen yritysten edelläkävijyys ja kilpailukyky globaalissa kilpailussa. Vuonna 1993 perustetulla yhdistyksellä on jäseninään yli 700 alan keskeisintä yritystä sekä niiden johtajaa ja vaikuttajaa.