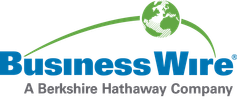 Mindbreeze Introduces the Medical Cockpit
Mindbreeze introduces the Medical Cockpit ̶ an intelligent solution for the semantic analysis and networked searching of medical data.
With the Medical Cockpit, information from all types of structured and unstructured medical documents – such as doctor's letters, test results and findings, laboratory and OR reports – can be specifically filtered and processed for medical personnel.
The system provides employees with a quick, subject-specific overview of the current patient based on their individual access rights, and extracts diagnoses, symptoms, and medications from the many different documents, resulting in enormous time savings.
"A tool that is able to collect, analyze, and make the necessary information available in a customized way translates into improved treatment quality in this sector as well as a dramatic reduction in the workload for medical staff. Our Medical Cockpit provides a swift and comprehensive view of all patient data and extracts important key information such as diagnoses, symptoms, and medication from documents," explains Dr. Adolf Sonnleitner, MD, who heads the Healthcare Division at Mindbreeze.
The Medical Cockpit is already being used in a number of hospitals in German-speaking countries.
Medical Cockpit:
By semantically linking service catalogs, diagnosis catalogs, as well as synonym and jargon lists, the Medical Cockpit understands medical terminology and syntax and can reliably identify specific patterns in findings, diseases, and medication. Depending on the subject and occupational group (physician, caregiver, therapist), users can call up a compilation of all the data they currently require – such as the complete subject-specific information about a patient, and obtain a rapid overview of even the most complex cases.
About Mindbreeze
Mindbreeze is a leading provider of appliances and cloud services for enterprise search, applied artificial intelligence, and knowledge management. The Mindbreeze insight engine understands information and provides a consolidated view of corporate knowledge – regardless of where (data sources) and how (structured, unstructured) the data is stored. Through a global network of partners, Mindbreeze covers all time zones.
View source version on businesswire.com: https://www.businesswire.com/news/home/20180524005483/en/
Contact information
Mindbreeze
Ulrike Kogler
+43 732 606162-0
pr@mindbreeze.com
About Business Wire

Business Wire
http://www.businesswire.com
For more than 50 years, Business Wire has been the global leader in press release distribution and regulatory disclosure.