Most DNA employees will continue working remotely until the end of this year — return to offices will be carried out carefully and gradually
More than 95% of DNA's personnel are currently working remotely. By the end of the year, a maximum of 75% will return to the office, and no one will be forced to return. Based on a survey, remote working has been efficient, and the personnel feels committed.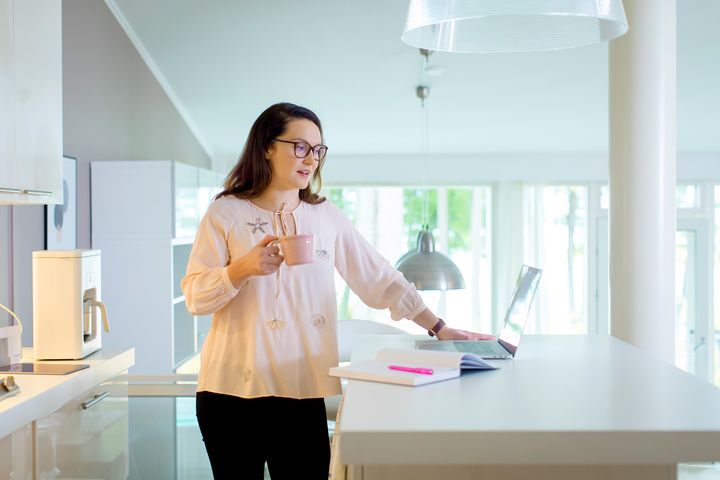 DNA's offices have remained open throughout the state of emergency, but their utilisation rate has been insignificant. More than 95% of the personnel have worked remotely, and DNA store employees and installers have been the only people with physical customer contacts. Both their and the customers' safety has been considered in great detail.
Based on a personnel survey in early June, as many as 33% of DNA employees want to continue working mainly remotely until the end of the year. Only 23% want to return to the office in the first wave right after the summer, and 19% later in the autumn. The rest replied that the return time does not matter to them — they can just as well work remotely. 
In any case, no more than a quarter of the employees are allowed to return to the office in the first group. This group includes those employees for whom working at a remote office has been challenging due to their tasks or circumstances. However, the number of returning people is constantly monitored, as we want to guarantee the safety of those working at the office.
"The Executive Team will examine the situation regularly, and guidelines will be adjusted to reflect the current pandemic situation, if necessary," says Marko Rissanen,Senior Vice President, Human Resources.
However, DNA Stores all over Finland serve customers normally.
The amount of remote work increased permanently
Digital meetings are the new norm until further notice, as DNA instructs everyone to organise meetings primarily with remote connections. Each meeting invitation must include the opportunity to participate online. Only 2–4 people are allowed to participate in meetings that require physical attendance, depending on the size of the conference room.
DNA has been working in a flexible manner since 2012. This means that if your position is not tied to a place or time, you can complete your work wherever and whenever without a separate permission from your supervisor. The functioning of the trust-based model was recognised once again during the coronavirus crisis.
"Even though we already had a flexible operating model, we are not going back to the normal that we were living in before the coronavirus crisis. It's likely that the amount of remote work will remain on a higher level even after the crisis has ended," Rissanen says.
The SVP of Human Resources estimates that corporate practices have changed permanently as a result of the crisis. Looking further ahead, the number of traditional workstations in offices will decrease and premises will transform more in the direction of meeting places, which will make an even larger share of facilities either meeting, innovation or other shared spaces. However, Rissanen does not believe in full-time remote work, although the importance of the employee's physical location in knowledge work will decrease further. 
"At DNA, we believe that even after the coronavirus crisis, one thing remains: the need for physical encounters."
Further information for the media:
Marko Rissanen, Senior Vice President, Human Resources, DNA Plc, tel. +358 (0)44 220 3230, marko.rissanen@dna.fi
DNA Corporate Communications, tel. +358 44 044 8000, viestinta@dna.fi
About DNA Oyj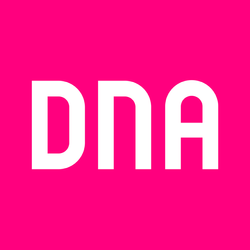 DNA Oyj
PL 10
01044 DNA
http://www.dna.fi
DNA is one of the leading telecommunications companies in Finland. We want to make our customers' daily lives less complicated. We offer connections, services and devices for homes and workplaces, contributing to the digitalisation of society. DNA's customers are continuously among the world mobile data usage leaders. We are Finland's largest cable TV operator. DNA has more than 4 million subscriptions in its fixed and mobile communications networks. The company was ranked the best employer in Finland in the large companies category of the 2019 Great Place to Work survey. In 2019, our net sales were EUR 942 million and we employ about 1,600 people around Finland. DNA is a part of Telenor Group, a leading telecommunications company across the Nordics. More information: www.dna.fi, Twitter @DNA_fi, Facebook @DNA.fi and LinkedIn @DNA-Oyj.