MPD 2019 – First strategic partners published!
MPD is made with the help of our partners. The first official strategic partners of the MPD 2019 have now been published! The next MPD will take place on 4-6 June 2019 in Tampere, Finland.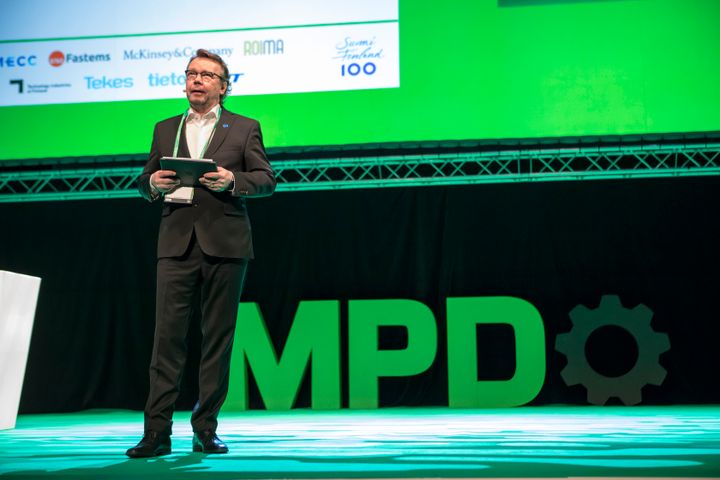 PRESS RELEASE 8.10.2018
The partners are: Beckhoff, DIMECC, Fastems, Siemens, Technology Industries of Finland, Tampere University of Technology, VTT and Wapice. During MPD 2019 from 4th to 6th June, these strategic partners will publish their visions and roadmaps of the Future services and products. They will pave the way towards ecosystem economy.
For partners, MPD offers a unique way to show leadership and to promote the desired Future directions. At our new venue in Tähtiareena, the partner area will be in the center of the whole event, so all the partner booths will be more accessible for everyone. The partner area offers a great platform for networking between the partners & event guests. The partner area is a great place to share the companies' newest insights and innovations.
There are four different kind of partner packages available. Would your company like to join MPD as a partner? For further information on partnership possibilities, please contact:
Harri Kulmala, CEO, DIMECC Ltd, +358 40 840 6380, harri.kulmala@dimecc.com
Tomas Hedenborg, Group CEO, Fastems Ltd, +358 50 310 1999, tomas.hedenborg@fastems.com
Kuvat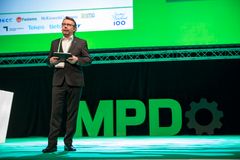 Tietoja julkaisijasta

MPD
info@mpdays.com
http://www.mpdays.com
Manufacturing Performance Days (MPD) on kansainvälinen huipputason B2B-tapahtuma, joka kokoaa yhteen liki tuhat digitaalisen ja valmistavan teollisuuden vaikuttajaa Suomesta ja ulkomailta. MPD 2019 järjestetään 4.-6.2019 Tähtiareenalla Tampereella.
Manufacturing Performance Days (MPD) is an international top level B2B summit bringing together nearly thousand influencers of manufacturing and digitalizing industry from Finland and abroad. MPD 2019 is organized on June 4-6 2019 at Tähtiareena in Tampere, Finland.