Nearly half of Finns have suffered from sluggish internet during the coronavirus pandemic – the Director of DNA's broadband business explains what causes the internet to buffer and how to equip yourself for smooth remote working at the cottage
DNA's Digital Lifestyles survey shows that up to 41 per cent of respondents felt that internet malfunctions had increased during the coronavirus year. The share is considerable, as in the previous year this figure was only around one in five (21%). Now the head of DNA's broadband business explains why the internet is sluggish and what to consider if you want to work remotely from your summer house.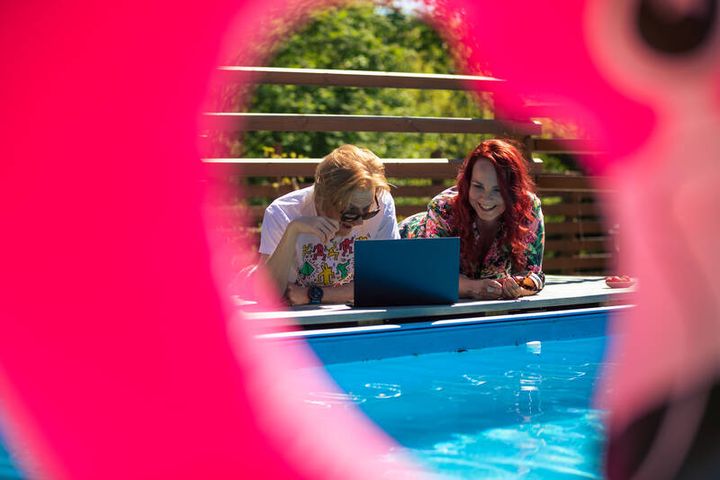 The survey examined, e.g. the use of the internet by Finns during the pandemic and found that as many as 41 per cent of the respondents had had a poorly performing home network during the coronavirus year. The share is high, as in the previous year the corresponding share was only around one-fifth (21%).
According to Katri Perälä, Director of DNA's broadband business, the rapid growth in the share of internet malfunctions is due to remote work and study during the coronavirus pandemic, which have increased data usage during the year. According to the survey, for example, 43 per cent of respondents estimated that they had done more remote work during the coronavirus pandemic than before. According to her, the internet is also increasingly used even in leisure time.
'Many Finns have woken up in the coronavirus year at the latest to the fact that their home network has not been updated to suit their needs. When the internet is buffering during video streaming or websites open slowly, it's a sign that your subscription or WiFi modem, for example, needs updating. Fortunately, these issues can be easily resolved,' Perälä says.
Smooth internet connection also for the summer cottage
Ms Perälä estimates that many people will continue to work remotely in the future and during the summer, even more often from summer houses. Similar internet-related laws apply both at home and at the cottage.
'The internet will be faster and more reliable when you remember three things when updating it: an adequate subscription speed and a high-quality modem, as well as adequate home network coverage, especially when there are several rooms or floors. If these factors are in order, the internet should work flawlessly, but a shortcoming in just one factor can significantly impair the online experience,' she says.

'I would also like to give a tip especially to those who are updating the internet at the cottage: in cottage conditions, mobile technology is usually used, and sometimes the challenge is the location of the cottage in relation to a base station. In this case, the connection can be improved with an outdoor mobile modem, which can be used to establish the most trouble-free and direct connection to the base station. The outdoor modem can also be easily installed high, so that trees or other buildings cannot interfere with the internet connection,' Perälä says.
Cornerstones of a working internet:
1) Sufficient subscription speed for your use
2) High-quality endpoints
3) Comprehensive home network
In order to have a good online experience, everyone should think about what they want to use the internet for at the cottage and how many simultaneous users there are, so that an adequate subscription speed is ensured.
It is also important to ensure that the endpoint is updated and sufficiently capable in performance. As with smart phones, modem technology is evolving all the time. 'Investing in a high-quality endpoint ensures its data security, and it allows you to utilise all different frequencies to ensure a faster and less congested internet connection, Perälä says.
If you want to extend the internet to a terrace, a nearby summer kitchen or a guest house in addition to the cottage, mesh WiFi extenders are the easiest way to do this. Mesh extenders enable a fast and reliable WiFi network over a wider area.
'The internet solutions available for cottages can be explored online, but the conditions and needs at cottages often vary, so it is advisable to turn directly to your operator to ensure the best solution. Customer service also helps to direct outdoor modems to the nearest base station to ensure the best connection,' Perälä says.
Digitaaliset elämäntavat (Digital Lifestyles) survey
DNA has conducted the Digitaaliset elämäntavat (Digital Lifestyles) survey annually since 2017. It looks at how Finns use different digital services and how user habits have evolved over the years. This year, a total of 1,007 people participated in the survey.
Further information for the media:
Katri Perälä, Director of Broadband Business, DNA Plc, tel. +358 44044 3594, katri.perala@dna.fi
DNA Corporate Communications, tel. +358 44 044 8000, communications@dna.fi
About DNA Oyj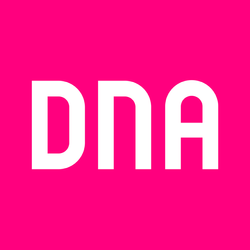 DNA Oyj
PL 10
01044 DNA
http://www.dna.fi
DNA is one of the leading telecommunications companies in Finland. We want to make our customers' daily lives less complicated. We offer connections, services and devices for homes and workplaces, contributing to the digitalisation of society. DNA's customers are continuously among the world mobile data usage leaders. DNA has about 3.6 million subscriptions in its fixed and mobile communications networks. The company has been awarded numerous times as an excellent employer and family-friendly workplace. In 2020, our total revenue was EUR 934 million and we employ about 1,600 people around Finland. DNA is a part of Telenor Group, a leading telecommunications company across the Nordics. More information: www.dna.fi, Twitter @DNA_fi, Facebook @DNA.fi and LinkedIn @DNA-Oyj.